An Australian family has been struck by both Malaysia Airlines tragedies.
They lost two members of their extended family in the MH17 crash four months after another couple went missing on MH370.
Maree and Albert Rizk, who were returning to Melbourne after a month's holiday in Europe, died yesterday when MH17 came down in eastern Ukraine, Australian media reported.
Maree's father is married to a member of a Queensland family which lost husband and wife Rodney and Mary Burrows on MH370.
MH370 disappeared en route from Kuala Lumpur to Beijing on 8 March, Rodney's brother Greg Burrows told AFP.
Mr Burrows said he did not want to make a statement on behalf of the Rizk family, but said: "We've got no ill feelings with Malaysia Airlines."
"Nobody could predict this one and nothing's been proven on the first one, so there's nothing there.
"We are still waiting for answers on the first one."
Flight MH17 airline was carrying 298 people, including 28 Australians.
It came down over rebel-held territory in Ukraine, with US officials saying it appeared to have been shot down by a surface-to-air missile.
Rodney and Mary Burrows were returning from a holiday abroad with friends when they boarded MH370 in March.
"They were beautiful people and we loved them dearly. Hopefully it was quick for them," a neighbour, who did not want to be named, told reporters at the time.
No trace has ever been found of MH370, which is thought to have crashed into the southern Indian Ocean.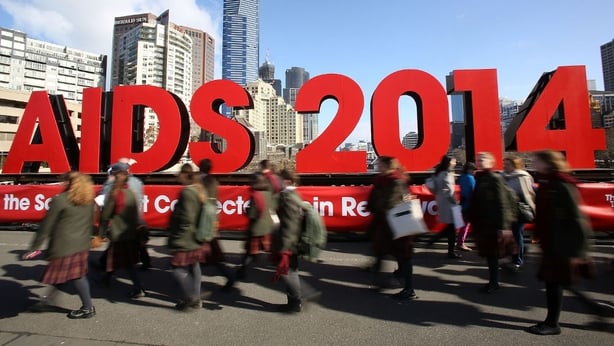 Meanwhile, a number of the passengers on board MH17 were travelling to an international AIDS conference in Melbourne, Australia, including influential Dutch expert Dr Joep Lange.
A total of 108 delegates to the conference were reportedly on the plane when it came down.
Among the dead were World Health Organisation staff, medical researchers, health workers and activists.
Dr Rosemary Gillespie, chief executive of the Terrence Higgins Trust HIV/Aids charity, said: "We are deeply saddened by the loss of all those aboard MH17, many of them our colleagues from the international HIV field.
"The impact of the hard work and commitment of clinicians, activists and academics who devote their careers to the fight against the epidemic is immeasurable.
"For the HIV community to lose so many of our leading lights is a cruel blow, and one we will feel for some time."
Dr Lange was a former president of the International Aids Society and pioneered the availability of affordable HIV treatments across Africa and Asia.
He has authored more than 350 scientific papers.
A spokesman for the Terrence Higgins Trust said the charity had sent a small deputation of three representatives to the conference, all of whom arrived safely.
He had not heard that any British HIV/Aids experts were among the nine UK citizens killed in the disaster.
Also travelling to the conference was Briton Glenn Thomas, 49, a media officer at the WHO.
The former BBC journalist was reportedly from Blackpool and had recently celebrated his birthday.
One of the Australian victims on board the crashed Boeing 777 has been named as Sydney Catholic nun Sr Philomene Tiernan, a teacher at the exclusive Catholic school Kincoppal-Rose Bay.
School principal Hilary Johnston-Croke has written to parents confirming Sister Philomene as one of the 28 Australian victims of the crash.
"We are devastated by the loss of such a wonderfully kind, wise and compassionate woman who was greatly loved by us all," she wrote. 
Newcastle United manager Alan Pardew said today that his players were "deeply shocked and saddened" after two "dedicated" fans died in the crash. 
John Alder, in his 60s, and Liam Sweeney, 28, were travelling to New Zealand to watch their team play in a pre-season tour. 
The club said both men were familiar faces at every United away game and attended reserve and academy matches as well as first-team games.