At least 88 Palestinians have been killed and 339 injured in Gaza since Israel began its offensive on Tuesday to halt cross-border rocket fire from Hamas and other militant groups.
Medics said five Palestinian children were among 31 people killed in Israeli air strikes on Gaza early today.
Defence for Children International Palestine says at least 14 children have so far been killed by the air strikes.
Meanwhile, United Nations Secretary General Ban Ki-moon appealed today for a ceasefire between Israel and Palestinian militants.
He also called on the international community to do everything to halt escalating violence in Gaza.
"It is now more urgent than ever to try to find common ground for a return to calm and a ceasefire understanding," he told an emergency meeting of the UN Security Council in New York.
Israel says at least 442 rockets have been fired from Gaza in the last three days.
There have been no Israeli deaths so far, but Hamas and other militant groups have launched waves of rockets across central Israel that have triggered sirens in cities as far from Gaza as Tel Aviv, Jerusalem, and Haifa.
In one attack, a five-year-old boy was killed when an Israeli missile struck the northern Gaza town of Beit Lahiya, emergency services spokesman Ashraf al-Qudra said.
The majority of deaths took place in Khan Yunis with a strike at around 11pm Irish time hitting a coffee shop where people were watching the World Cup semi-final between Argentina and the Netherlands.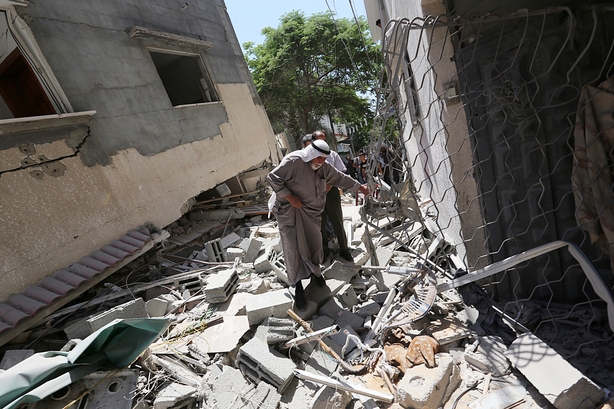 Eight people were killed and at least 15 wounded.
An hour later, Israeli warplanes struck two houses elsewhere in the city, killing four women and four children, Mr Qudra said.
A 19-year-old man also died in a separate strike on the southern city this morning.
In Nusseirat refugee camp in central Gaza a rocket hit a house, killing one man.
And shortly after daybreak, a missile hit a car in western Gaza City, killing three.
Separately, a man who was badly wounded in a raid east of Gaza City a day earlier died of his wounds, Mr Qudra said.
His death raised yesterday's death toll to 30 people. 
Rocket barrages on Israel - the military said there have been 365 since Tuesday - have caused no fatalities or serious injuries, due in part to interceptions by Israel's Iron Dome aerial defence system.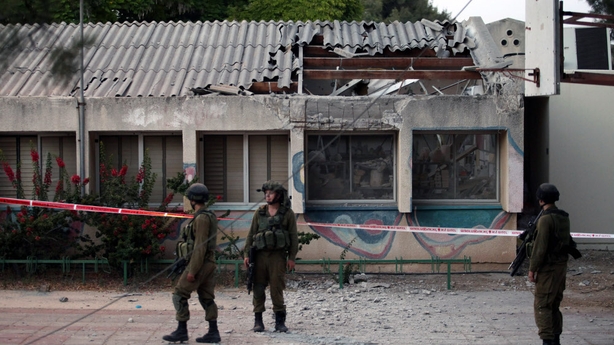 Palestinian militants intensified their cross-border rocket fire toward Israel in mid-June, after Israeli forces had arrested hundreds of Hamas activists in the West Bank.
The arrests followed the abduction and murder of three Israeli teenagers.