Garth Brooks has stated it is a case of five shows at Croke Park or none at all, following the decision by Dublin City Council to allow only three of the singer's proposed five shows.
In a statement issued tonight, Mr Brooks said: "I can't thank the people of Ireland enough for how welcome they have made me feel. 
"I have faith that Dublin City Council will make the best decision for the people of Ireland.  
"For us, it is five shows or none at all. To choose which shows to do and which shows not to do, would be like asking to choose one child over another." 
Mr Brooks' comments follow the decision by Dublin City Council to allow only three of the proposed five shows later this month.
Following the Council's decision the promoter of Mr Brooks' Croke Park concerts raised the possibility there will be no shows by the country singer at the GAA venue, while the GAA said it will assess the implications of DCC's decision.
The council said allowing all five concerts would have caused unacceptable levels of disruption to the local community.
About 400,000 tickets have been sold for the proposed five sold outs shows, including 70,000 to people travelling from overseas.
Peter Aiken of Aiken Promotions said he was disappointed that the local authority denied permission for concerts on Monday 28 July and Tuesday 29 July.
Mr Aiken told RTÉ News that the singer was devastated by the decision and felt that it is not fair that 160,000 people will not be able to attend those shows.
He said that the Croke Park performances had grown from an initial two shows to a much bigger customised production, which would be a once-off event that would not be replicated anywhere else in the world.
The production costs were scaled on this basis and it was not possible to simply stop two of the shows, he said.
Concerts are always promoted on the basis of the concerts being subject to licence, he said, and this has always been the way the system has operated in Ireland for any event attended by more than 5,000 people.
Mr Aiken said he learned this morning that only three licences would only be awarded.
The promoter did not expect this decision and had been under the belief that even though there may have been a lot of conditions attached, that all of the concerts would be allowed to proceed.
He said Aiken Promotions had been in daily contact with the council since the earliest stages of planning the concerts and it had never been indicated at any point that there was going to be a problem staging five shows.
In a statement giving its reasons limiting the number of concerts to three, the council said it did not want to set a precedent for increasing the number of concerts in Croke Park.
It pointed out that if it allowed five Garth Brooks concerts on top of three One Direction concerts, this would have doubled the previous maximum number per year.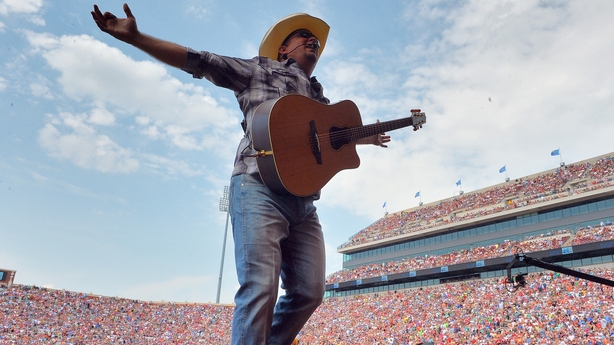 It also pointed out that three of the proposed Garth Brooks concerts were on week nights, Sunday, Monday and Tuesday.
They have also called for updated works schedule and event management plans for the three remaining concerts as well as for the costs of gardaí and Dublin City Council to be met.
There is no right of appeal against the council's decision except by going to the courts.
Reports that promoters were seeking an alternative venue such as the Aviva Stadium have been dismissed as there is not enough time for a licence application.
Several venues around the country have said they are prepared to stage the cancelled concerts.
Solicitor Anthony Fay, who represents local residents, has indicated that his clients are reserving their position until a public meeting is held.
However, he said residents were initially relieved that they will not be trapped in their homes for an entire week.
He said: "This was an ill-thought-out venture by Croke Park and the promoters who went behind the backs of the community, breaking previous agreements and trying to force additional concerts on people that they didn't even have a licence for."
The Dublin Chamber of Commerce has said the expected knock-on to the economy will drop from an estimated €50m to €30m as a result of the cancellation of the two concerts.
Patrick King, the Chamber's Policy and Communications Manager, said the fact that Garth Brooks had chosen to start his world tour in Dublin meant there was a "huge draw" in fans travelling from abroad, from places such as the US and Canada, to stay in Dublin for the concerts.
However, he said it still should be seen as a positive event for the city.
Meanwhile, Iarnród Éireann has confirmed that customers who booked rail travel to attend any of the cancelled concerts will be refunded for their train bookings in full.
Last week, a mediation process aimed at resolving the dispute over the concerts recommended that in future Croke Park should not host concerts on four or five consecutive nights.
Labour Relations Commission Chief Executive Kieran Mulvey's report also recommended a Garth Brooks legacy fund of €500,000 for the local community.
GAA Director General Páraic Duffy said the GAA would pay the money recommended under the fund.
Mr Mulvey's report followed meetings with residents, the GAA and concert promoters.
The report found the intensification of shows has had a negative impact on the quality of life of residents and that a lack of trust remains a persistent issue between the parties.
While residents want no concerts for the next two years, Croke Park has offered to adhere to three concerts per year. Mr Mulvey said the result is a stalemate.
The report proposed nine concerts between 2017 and 2019, with an exception for a special event during centenary celebrations in 2016.