Veteran entertainer Rolf Harris has been found guilty of 12 counts of indecent assault at Southwark Crown Court in London.
The 84-year-old was convicted of sex charges involving four women.
The verdicts were unanimous.
The performer has been released on bail until Friday when he will be sentenced.
Justice Sweeney warned that given the conviction on all 12 counts it was "inevitable" that a custodial sentence would be possible.
"He must understand that", he said, to which Harris's barrister Sonia Woodley replied: "He does appreciate that".
Harris remained impassive as the forewoman delivered the unanimous verdicts.
His daughter Bindi held hands with a fellow supporter, and wife Alwen and niece Jenny also watched from the public gallery as the verdicts were read out. 
Once seen by a UK audience as a national treasure, Harris had enjoyed years of success, netting him a multi-million pound fortune.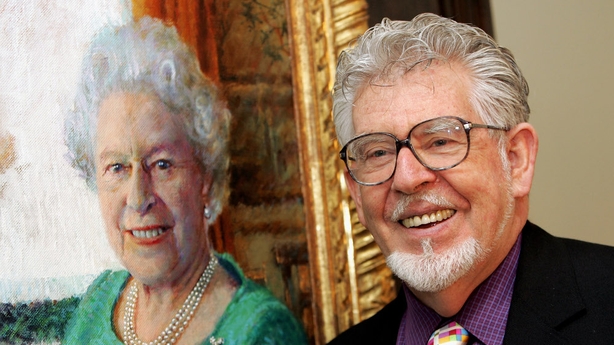 Today he became the biggest name claimed by detectives from high-profile sex crime investigation Operation Yewtree.
Harris is the second person to be convicted under the national inquiry, which was set up in the wake of abuse claims against Jimmy Savile.
Police were contacted by one alleged victim, named in seven of the 12 charges that Harris faced, after she heard the claims made about late DJ Savile and gained the confidence to come forward in November 2012.
The other three then contacted officers - two in the UK and one in Australia - after British newspaper The Sun publicly named Harris as a Yewtree suspect for the first time on 18 April last year.
Dozens more alleged victims came forward during the trial, including several in Australia.
Scotland Yard has been in touch with its counterparts in the Australian police, but it is not yet clear whether they are pursuing any investigation in Harris's home country.
#RolfHarris will be sentenced at 10am on Friday, after being found guilty on all 12 counts today pic.twitter.com/8hTjqFYYDI

— Metropolitan Police (@metpoliceuk) June 30, 2014
Scotland Yard defends Yewtree
Police and prosecutors have previously faced questions over the success of Operation Yewtree, which has so far seen two convictions out of 17 arrests.
Scotland Yard has defended the investigation, saying officers have to take alleged victims seriously, particularly in the wake of national failings over Savile.
Eight people have been told they will face no further action; three suspects, including broadcaster Paul Gambaccini, remain on bail; and a total of six people have been charged.
Former popstar Gary Glitter and ex-Radio One DJ Chris Denning are currently going through the court system, and driver David Smith was due to face trial but died before he could do so.
DJ Dave Lee Travis was the first person to go through a trial under Yewtree, but the proceedings ended with him being acquitted on 12 indecent assault charges, and a hung jury on one count of the same charge and a count of sexual assault.
Prosecutors later confirmed that they would go to a retrial on the two charges, and that Travis would face an additional count of indecent assault.