Taoiseach Enda Kenny has said he wants to know exactly what the scale of the situation at the mother and baby home in Tuam is and whether there are similar mass graves at other sites around the country.
Mr Kenny said he asked Minister for Children Charlie Flanagan to draw together a number of officials to see what was involved and whether it was an isolated incident.
He said a decision would then be taken in terms of what was the best thing to do to deal with "yet another element of our country's past".
He said he understood the situation had been known about since 1972 and there were Dáil records relating to inspections dating back to the 1930s.
Asked whether he thought there should be an independent investigation, he said Minister Flanagan would keep him informed as what would be the best structure to put in place to look at it.
Meanwhile, the Bon Secours Sisters welcomed the Government's announcement of an investigation into what happened at the home in Co Galway, which they ran for 36 years.
The bodies of hundreds of children and babies born to unmarried mothers were buried in unmarked graves at the home between 1925 and 1961.
In a statement, the Bon Secours Sisters said they were shocked and deeply saddened by recent reports about St Mary's Home.
The statement adds that when the home was closed all records were returned to the local authority, and would now be held by the HSE in Co Galway.
The sisters say they are committed to engaging with researcher Catherine Corless and the Graveyard Committee in Tuam which assisted her in exposing the 796 deaths of children in the home.
They also said they would engage with them together with local residents as constructively as possible on the current initiative to erect a plaque and refurbish the entrance to the grave site.
A spokesperson for the Bon Secours Sisters said members of the order would certainly take part in any investigation about the home.
The Minister for Public Expenditure and Reform earlier said the Government is determined to reveal as much truth as possible about the Tuam babies.
Brendan Howlin said an inter-departmental group met today to examine what needs to be investigated about the Tuam case and other mother-and-baby homes.
He told the Dáil the discovery of a mass grave of infants and children was so shocking that it jarred everyone to their core.
Mr Howlin said there was a determination to get to the bottom of what he described as "this awfulness" that was decades in the making.
A group from several Government departments met this morning and it will report back to Government within two weeks to outline what should be investigated.
The minister said the truth must be revealed and all necessary inquiries must take place.
He said these include criminal ones, if they are thought appropriate by the authorities.
Independent TD Catherine Murphy said the grave in Tuam should be treated as a crime scene.
She also asked if drug trials had been carried out on the children.
Sinn Féin's Sandra McClellan called for a full audit of all the files from the mother-and-baby homes in the possession of the Health Service Executive.
Calls for inquiry into Tuam babies scandal
Earlier, another congregation of nuns, which ran three of the State's mother-and-baby homes, said it would welcome an independent inquiry into the issues surrounding the burial of babies and children in unmarked graves.
The Sisters of the Sacred Hearts of Jesus and Mary ran mother-and-baby homes in Sean Ross Abbey in Co Tipperary, Bessborough near Cork city and Castlepollard, Co Westmeath.
In a statement to RTÉ News, a spokesperson for the congregation said it would be happy to take part in such an inquiry to establish the truth about what it called a "very sad chapter in the history of Irish society".
Archbishop of Tuam Michael Neary yesterday called on the Bon Secours Sisters to "act upon their responsibilities".
Dr Neary said it is in the "interest of the common good" that the order does so.
He welcomed the Government's official examination of how children from church-run mother-and-baby homes were buried. 
Some of the dead as young as three months old
Ms Corless said the bodies were buried in a sewage tank on the grounds and that some of the dead were as young as three months old.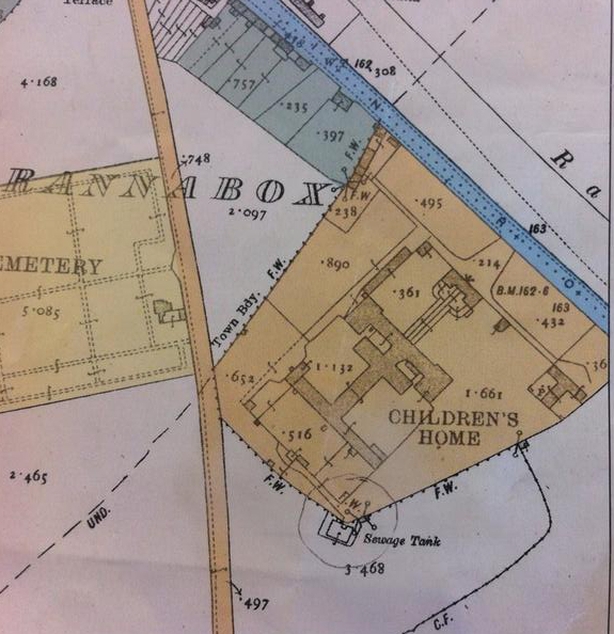 The Catholic Church ran many social services in the 20th Century, including mother-and-baby homes where thousands of unmarried pregnant women, including rape victims, were sent to give birth.
Like the Magdalene Laundries, where single women and girls were sent, the mother-and-baby homes were run by nuns but received State funding.
They also acted as adoption agencies. Adoption was not regulated in the Republic of Ireland until the enactment of the 1952 Adoption Act.
Other mass graves exist in at least three other former homes across the country.
Amnesty International has said the disturbing revelations about the unmarked "mass grave" must prompt urgent answers from the Government about the wider issue of past child abuse in State-run and sponsored institutions.
John Dalhuisen, Europe and Central Asia Programme Director at Amnesty International, said: "The Irish Government must not view this and other cases as merely historic and beyond its human rights obligations."
Committee wants memorial plaque erected
Children's Home Graveyard Committee Chairperson Teresa Killeen Kelly has said the immediate concern is to have a proper memorial plaque erected to commemorate the babies and children who were buried in the mass grave in Tuam.
She said it was a "total shock" to the group to find out that so many children aged between two-and-a-half and eight-years-old had died, and that their ages prompted questions about how they had died.
She said the Committee met the Bon Secours nuns last week and hoped they would respond in terms of helping with a commemorative plaque.
She said the nuns said they didn't know that such a large number of children were buried at the site.
She said: "They made a small donation to the project but we felt that wasn't enough, so three of our committee met with them last Tuesday in Galway to really put it to them that this is horrific stuff, that it is unacceptable that that many children are buried there - and they said also they didn't know that amount of children were buried there.
"And we said we're here to make sure that project is done and someone has to take responsibility for that."