RTÉ spent around €120,000 on its coverage of the recent visit of President Michael D Higgins to the UK, the broadcaster's Managing Director of News and Current Affairs has said.
Kevin Bakhurst was speaking at a seminar organised by the National Union of Journalists to mark United Nations World Press Freedom Day.
Mr Bakhurst said one of the key pillars of RTÉ's reputation was quality coverage of key events.
He said doing these events well meant committing the right level of resources to the coverage and he said the cost of this was sometimes not totally understood.
He said he would like to emphasise that RTÉ always attempted to cover these events as efficiently and as cost effectively as possible but he said it was critical that RTÉ maintained quality on these major stories.
Mr Bakhurst said for President Higgins' visit, RTÉ had joined the pool in the UK with the BBC, Sky and ITV News.
He said this was quite an efficient way of covering major stories in multiple locations.
He said the cost of hiring a single live outside broadcast satellite van for a day was around €3,000-4000. 
To hire in a freelance camera crew for a day costs around €500.  
He said RTÉ's costs in joining the pool were in the tens of thousands of euro.
He said the headline figure for news and current affairs coverage for the five-day visit was likely to be in the region of €120,000.   
Mr Bakhurst said the headline figure may look high, but when the component parts are considered it is less surprising.
He said he was very proud of the coverage and that an audience survey carried out straight afterwards showed that 99% of those surveyed rated RTÉ's coverage either "very good" or "good".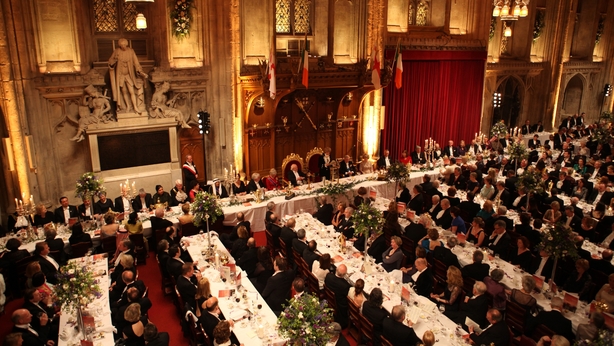 Click here for RTÉ's special multimedia report on the State visit, Shadow and Shelter