The hunt for potential life in outer space has taken a step forward as an international team of researchers has confirmed the existence of the first Earth-sized planet within the "habitable" zone of a star.
The exoplanet dubbed Kepler-186f was first spotted by scientists using NASA's Kepler telescope, according to research published in the US journal 'Science'.
While planets have previously been found in the habitable zone, they are all at least 40% larger in size than Earth and understanding their makeup is challenging.
Kepler-186f is more reminiscent of Earth.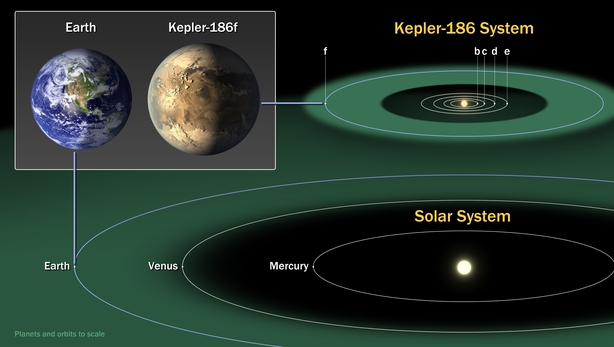 "The discovery of Kepler-186f is a significant step toward finding worlds like our planet Earth," said Paul Hertz, NASA's Astrophysics Division director at the agency's headquarters in Washington.
"Future NASA missions, like the Transiting Exoplanet Survey Satellite and the James Webb Space Telescope, will discover the nearest rocky exoplanets and determine their composition and atmospheric conditions, continuing humankind's quest to find truly Earth-like worlds," he said.