An oil slick has been detected in the Indian Ocean within the search area for missing Malaysia Airlines Flight MH370.
However, it has yet to be analysed, the Australian leading the operation said this morning.
"I can report that [Australian ship] Ocean Shield detected an oil slick yesterday evening in her current search area," Angus Houston said.
Officials said they were pessimistic about the likelihood of finding any floating debris.
An autonomous underwater vehicle is set to be deployed, moving the search underwater after nearly six weeks of fruitless surveillance.
MH370 disappeared soon after taking off on 8 March from Kuala Lumpur bound for Beijing with 227 passengers and 12 crew on board.
Searchers are confident they know the approximate position of where the Boeing 777 crashed, about 1,550km northwest of the Australian city of Perth.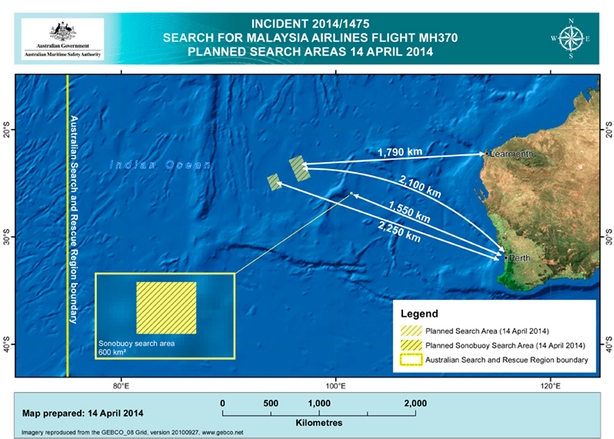 They are moving ahead on the basis of four acoustic signals they believe are from its black box recorders.
The batteries in the plane's black box are now two weeks past their 30-day expected life and searchers will be relying on sonar and cameras to detect the box.