Coronation Street actress Anne Kirkbride has told a jury that her on-screen husband William Roache was "always a perfect gentleman" around her.
Ms Kirkbride, who plays Deirdre Barlow in the ITV soap, was called as a character witness for the actor who is accused of a series of sex assaults.
Mr Roache, 81, is accused of using his fame and popularity to exploit "starstruck" youngsters for sex in the mid to late 1960s.
He denies two counts of rape and four counts of indecent assault involving five complainants aged 16 and under between 1965 and 1971.
Giving evidence from the witness box at Preston Crown Court, Ms Kirkbride was asked what one word she would use to describe Mr Roache. She replied: "Lovely."
Helen Worth, who plays Gail McIntyre in the soap, confirmed she joined Coronation Street in 1974.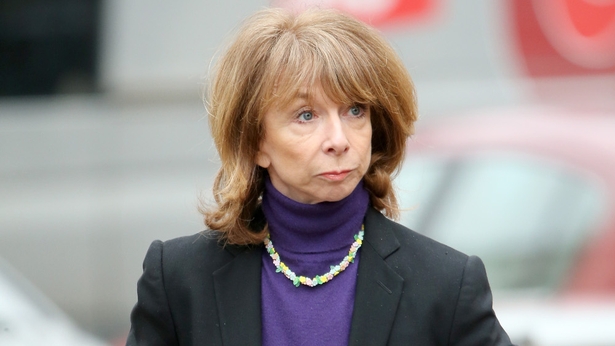 Ms Worth, 63, said she was 23 at the time.
She was asked if she had spent a lot of time with Mr Roache during her 40 years in the cast.
She replied: "Yes, in fact our dressing rooms are opposite each other in the corridors."
Like her two Coronation Street colleagues - Ms Kirkbride and Chris Gascoyne, who plays Peter Barlow - who gave evidence before her, she said there was no socialising off set.
"There was so much socialising on the set that there was not much time for socialising off set," she said.
She said she was "extremely nervous" when joining the show "as any young actor is to this day".
Ms Worth said she was soon made to feel welcome.
"But Bill perhaps was caring more and welcoming to me then," she said. "And has been to every new member of the cast since.
"We looked up to him. He was a father figure. An elder statesman.
"He was caring. Never anything more. Just caring. What more can a man be? He was lovely."
She was asked if she had ever seen Mr Roache in the company of young female cast members.
"Yes, of course," she said. "I never saw anything that was untoward whatsoever in 40 years."
Earlier, ITV employee John Friend Newman told the jury he had worked as a floor manager on Coronation Street since 1979.
He said his role has been to control the studio, the filming, access and "all aspects of discipline within the studio realms".
Members of the public were not allowed without permission inside the building in Quay Street, Manchester.
All visitors, including family members of the soap's cast, would have to ask floor managers if they could enter studio areas.
People would be challenged on the corridors if not recognised, he added.
Mr Friend Newman said: "I have challenged the lord mayor of Manchester. I actually had him removed from the building."
He said he had never encountered a guest pass system to get into the building.