The Health Information and Quality Authority has published hygiene reports that warn of risks to patients at the Mater, St Vincent's and Tallaght hospitals in Dublin and Nenagh General Hospital.
All the inspections were unannounced.
One of the most critical reports deals with Nenagh, where inspectors found there was a risk of spreading healthcare infections to patients.
The environment and equipment inspected were "generally unclean".
The reports said Medical Ward 1 needed improvement to prevent a risk of patients contracting infections.
Some designated hand-wash sinks were unclean and the floors in patient areas were dirty.
Adhesive tape residue was found on bed-heads, there was staining under the metal grids on the base of some beds and sticky residue on some lockers.
A ward corridor was cluttered with equipment and there was no door fitted to a "dirty" utility room.
A follow-up inspection will take place in six months.
Clinical Director for the HSE Mid West Hospital Group Dr Con Cronin has said the HSE accepts the HIQA report on Nenagh General Hospital.
He said a number of deficits had been identified and that one of the problems was that it was an old hospital that needs a lot of capital works.
Dr Cronin said that HIQA did not identify any risks to patient safety or welfare.
At the Mater hospital in Dublin, inspectors found much evidence of practice not compliant with national standards.
The environment in two areas inspected was generally unclean.
Not all hand hygiene practices were compliant with national standards "posing a risk to patients".
The inspection will be followed up in six months.
At St Vincent's University Hospital, HIQA found that the environmental hygiene and equipment cleaning was not effectively managed to protect patients.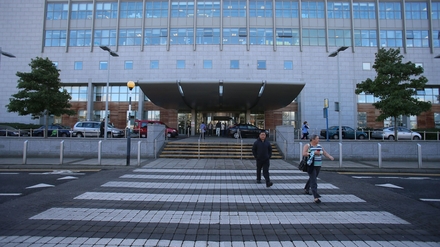 The non-compliance with hand hygiene posed a risk to patients and a culture of hand hygiene was not embedded among staff.
The inspection will also be followed up in six months.
At Tallaght hospital, the environment and patient equipment were generally clean, but there was damaged equipment in clinical areas.
Hand hygiene practice was not in compliance with standards and posed a "clear risk" to patients.
This inspection will be followed up with a further visit.
The best performing hospital was Ennis General, which was found to be very clean, although some opportunities for hand hygiene were missed.
The hospital needed to improve controlled access to areas containing potentially hazardous chemicals.
Mater disappointed at findings
Prof Conor O'Keane, the Clinical Director at the Mater hospital, said it was disappointed at the HIQA inspection findings.
However, he said he wanted to reassure patients that the hospital and other hospitals were clean.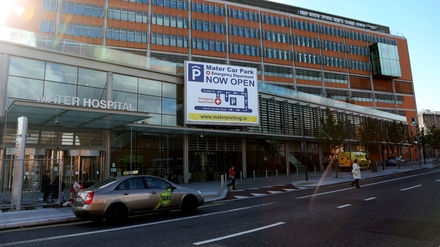 Speaking on RTÉ's News At One, he said staff will have to work harder to achieve higher standards.
He said things were improving as national MRSA rates had reduced from 592 cases in 2006 to 242 cases last year.
Prof O'Keane said the hygiene problem was partly due to culture and also due to resources.
Staff are also at times rushed and under pressure, he said.
Ultimately, he said that hospital clinical directors and chief executives were accountable for hygiene.
St Vincent's Hospital said it is striving to obtain 100% compliance with hygiene and that it carries out annual mandatory hand-hygiene training.
It said that one of the wards inspected was St Patrick's, which is the oldest in the hospital.
The hospital said that it needs investment and it is on the capital refurbishment plan.
Tallaght hospital said that many areas of good practice were identified by HIQA.
It said the priority is to ensure that hand hygiene is fully embedded at all levels in the hospital.
Tallaght said that wear-and-tear issues highlighted are not unconnected to a stringent efficiency programme in place for some years aimed at returning the hospital to financial stability by the end of 2013.
As the hospital now approaches breakeven, additional investment has now been released to enable equipment upgrades and replacement.