Minister for Health James Reilly has said no staffing issue can explain away the lack of basic clinical care that took place in the case of Savita Halappanavar.
He said a national maternity review will have to take place so that his department can be assured it is placing staff in the right areas and the system can support a new model of care.
Mr Reilly was speaking after the Health Service Executive said it will be looking for more staff in maternity hospitals, saying it is clear that current levels do not match demand.
The comments follow a report by the health watchdog HIQA into the death of Mrs Halappanavar in Galway last year, which has raised serious concerns about maternity care.
Mr Reilly said he was not saying the HSE will not need more staff, as he believed they will, but he said they have the opportunity to change the model of care.
He said it is not about overall numbers, but about the type of staff you have in place.
The minister also said he was making it absolutely clear that patient safety is the responsibility of the chief executive of any hospital or hospital group.
Speaking on RTÉ's Morning Ireland, HSE National Director of Quality and Patient Safety Dr Philip Crowley said: "It is well recognised that if you have adequate staffing levels in terms of midwives and consultants we can provide a more consultant-led service.
"We don't currently have the numbers to do that."
He confirmed that a request will be made to the minister for additional staff.
Speaking on the same programme, Dr Peter Boylan, Clinical Director of the National Maternity Hospital, said staffing levels in Ireland's maternity hospitals are 30% lower than recommended international standards.
He said: "If you take the minimum recommended number of consultant obstetricians for the number of births, not including gynaecology, there should be at least 200 in the State, but there's 120, so we are far behind.
"In the National Maternity Hospital we have the equivalent of eight consultants, whereas if we were in Denmark or Norway or Sweden, we'd have about 50."
He said the case for more consultants was continuously made and continuously turned down.
Dr Boylan said: "The minister should be asked is he going to increase the number of consultants and staff in maternity hospitals as a consequence of this HIQA report.
"If he does that, he will make a singular good contribution to the care of women."
Reports are an 'appalling indictment'
Dr Boylan described the HIQA report as "an appalling indictment" of State failure over many years to provide a safe infrastructure in maternity hospitals.
He said the report made difficult reading and agreed there were serious deficiencies in Mrs Halappanavar's care.
Dr Boylan pointed out that the report said there were 13 instances where medical interventions could have been made that would have led to a different outcome.
However, he added: "The report is interesting, though, in that it doesn't say what they would have done at each of the times of the missed opportunities.
"I think that's a serious failing of the report, because if we're to learn from it, we'd need to know what HIQA would suggest the staff in Galway should have done."
Solicitor wants recommendations enforced
The solicitor acting on behalf of Praveen Halappanavar has said recommendations from the report must be implemented to ensure the circumstances in which his wife died do not happen again.
Speaking on RTÉ radio, Gerard O'Donnell called for recommendations from the report to be enforced and for accountability for not complying with recommendations.
He said: "Unless recommendations are enforceable and unless there is accountability for not enforcing or complying with recommendations, I don't see that there's going to be any progress made in deterring or preventing this from happening again.
"I think what people are concerned about would be that recommendations are rigidly adhered to and that they're not just something that's lightly to be taken.
"The whole area of enforceability of any recommendation and sanctions if they're not complied with, is what really needs to be addressed."
Tánaiste Eamon Gilmore said the report does not spare any level of the health service.
Speaking during Leaders' Questions in the Dáil this morning, Mr Gilmore said the recommendations of the report should be implemented with urgency.
He was responding to questions from Fianna Fáil's Billy Kelleher and Sinn Féin's Mary Lou McDonald.
McCabe family disappointed
The father-in-law of a garda sergeant who died giving birth to twins in March 2007 has said he is disappointed that the recommendations of a report into what happened to his daughter were not implemented nationally.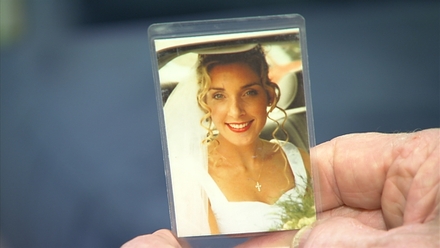 34-year-old Tania McCabe died at Our Lady of Lourdes Hospital in Drogheda.
The report into the death of Mrs Halappanavar said the findings bore a disturbing resemblance to the recommendations contained in the HSE inquiry into the death of Mrs McCabe and her son Zach.
It found that six years on from her death, only five out of the 19 public maternity hospitals/units were able to provide a detailed status report on the implementation of the recommendations from the report.
Her father-in-law Philip McCabe said he is sorry that recommendations from the report were not implemented nationally.
He said the family had assumed that would happen.