Cleveland kidnapper Ariel Castro has been found dead inside his cell at the Correction Reception Centre in Orient, Ohio, according to prison authorities.
JoEllen Smith of the Ohio Department of Corrections released a statement in which she said Castro, 53, was found at 9.20pm local time.
The statement said he had taken his own life.
It added that the inmate was housed in protective custody in a cell by himself and checked every 30 minutes at staggered intervals.
Upon finding him, prison medical staff began performing life saving measures. Castro was transferred to an area hospital but pronounced dead about 90 minutes later, she said.
A review of the incident is under way.
Castro was sentenced last month to life in prison plus 1,000 years for the abductions of Amanda Berry, Michelle Knight and Gina DeJesus.
He pleaded guilty in July to a total of 937 offences, including kidnap, rape, and a charge of aggravated murder under a fetal homicide law for the forcible miscarriage of one of his three victims.
A deal with prosecutors spared him a possible death penalty for murder.
He kidnapped the women from the west side of Cleveland between 2002 and 2004 and kept them captive in his home.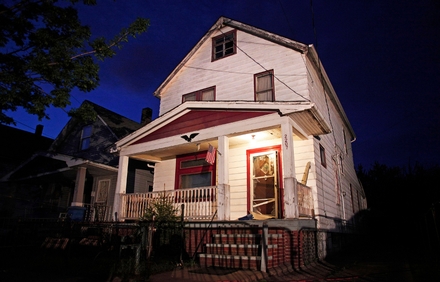 Cuyahoga county prosecutor Tim McGinty acknowledged after Castro's sentencing that a suicide note and confession was found by authorities at his residence when they searched his home following his arrest in May.
Gina DeJesus was 14 years old when she disappeared. Amanda Berry was 16, and Michelle Knight, 21.
Castro also fathered a child with Ms Berry, who was rescued after she escaped from the house and contacted police.
In a victim impact statement made to the sentencing court, Ms Knight said the former school bus driver put her through a life of hell.