Final preparations are under way for the G8 summit in Co Fermanagh.
There will be a strong police presence in the area as the two-day summit takes place.
US President Barack Obama and Russian President Vladimir Putin are among the world leaders that will attend the summit at the Lough Erne golf resort.
An exclusion zone around the resort will extend to the water of the lake this afternoon, which mean boats will be prevented from entering a stretch of Lower Lough Erne.
Canadian Prime Minister Stephen Harper arrived in Ireland in advance of the summi and met Taoiseach Enda Kenny in Farmleigh House.
Over 900 gardaí have been assigned to police the border region for the duration of the summit.
About 3,600 officers from Britain will travel to Northern Ireland to join forces with the 5,000 PSNI officers on G8 deployment.
Security has been stepped up at Belfast International Airport, where most of the leaders will arrive for the summit.
Ahead of the summit, British Prime Minister David Cameron met Mr Putin for talks on the Syrian crisis in London.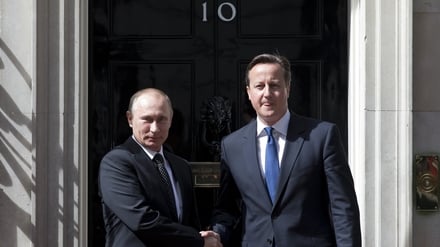 The two leaders said they were hopeful that Syria's warring factions could hammer out their differences at upcoming peace talks tentatively planned for next month in Geneva.
Mr Putin said both nations are still pressing for talks between representatives of Syrian ruler Bashar Assad and the disparate rebel movement that seeks to drive him from power.
Elsewhere, Mr Obama is due to give a speech about Northern Ireland's peace process at the Waterfront Hall in Belfast before he travels to the summit.
US First Lady Michelle Obama and her two daughters Malia and Sasha are due to visit Dublin and Glendalough in Co Wicklow while Mr Obama attends the summit.
Meanwhile, GAA bosses said the security operation had not impacted on a Championship quarter final clash being held in Enniskillen.
Just under 10,000 people attended the game between Fermanagh and Cavan at Brewster Park.
Ulster GAA president Martin McAviney said, "The event ran to plan and as a result of good organisation we were able to facilitate a match crowd with minimal disruption."