Taoiseach Enda Kenny has laid a wreath at the temporary memorial in Boston for the victims of the marathon bombings.
Three people were killed and more than 260 others were injured when two bombs exploded near the finish line of the marathon last month.
Mr Kenny is on a three-day visit to the US for a series of engagements.
He addressed an event yesterday evening commemorating the 50th anniversary of US President John F Kennedy's visit to Ireland.
He will receive an honorary doctorate from Boston College tomorrow.
Mr Kenny has also been invited to give the commencement address to the college's graduating class of 2013.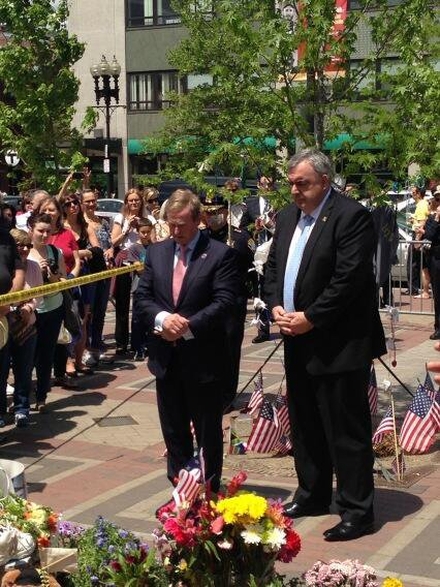 That event attracted controversy earlier this month when Cardinal Sean O'Malley said he would boycott the event because Mr Kenny is attending.
Cardinal O'Malley said he not attend the event because the Taoiseach is "aggressively promoting abortion legislation".