Presidential candidate Gay Mitchell has said he would "be disposed to the idea" of joining the Commonwealth if it led to a united Ireland.
Mr Mitchell made the comment during a Today FM presidential debate at the Sugar Club in Dublin.
All candidates set out their vision for the office and insisting that despite our problems Ireland today has many strengths.
The idea of joining the Commonwealth did not appeal to Dana Rosemary Scallon or to Martin McGuinness, who said he would not accept a situation where "the Queen of England would have precedent over the Irish President".
However, Mr McGuinness said Irish attitudes had changed in the last 20 years, "they are more open to diverse cultures and the peace process was very important for North and South".
Asked if we are a better society than 20 years ago, Michael D Higgins said it is not true that everyone was individualistic.
During the debate he also mentioned that he would resign from the Labour Party if elected president - but "would not deny the ethos of the party from which he came".
Earlier Mr Higgins, who was canvassing in Co Meath, was confronted by disgruntled former Tara mines workers who claim their pensions are being cut.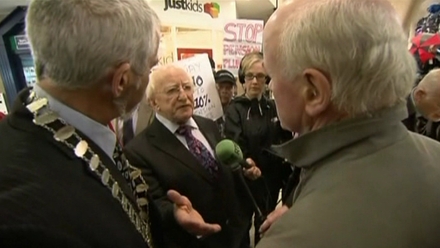 In Cork, Mary Davis defended her right to highlight issues in the campaign even if once elected she would have to remain silent.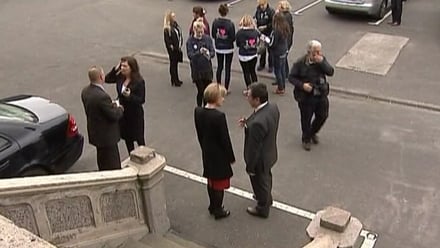 Seán Gallagher was visiting Limerick where he gave an early morning address to business people, and met community and disability groups.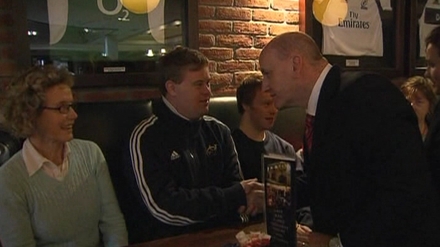 Ms Scallon's campaign took her to O'Connell Street in Dublin where she claimed Independent candidates had a tougher time than those backed by big parties.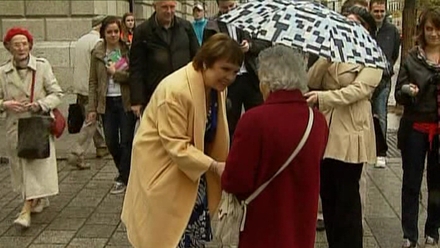 David Norris was not canvassing today.