The last thing I expected to come across while on a kayaking trip to Carlow was an adventure-focused singles' weekend, but that's exactly what we found.
We were almost finished our picturesque kayak when Charlie, our guide, pointed to the mountains in the distance and shouted, "Hey guys! Hope you got lucky last night!"
He had earlier told us that their first ever single's weekend was taking place that week, starting with speed boat dating and a hike on Barrow Hill, with overnight camping and sing-songs to seal the deal.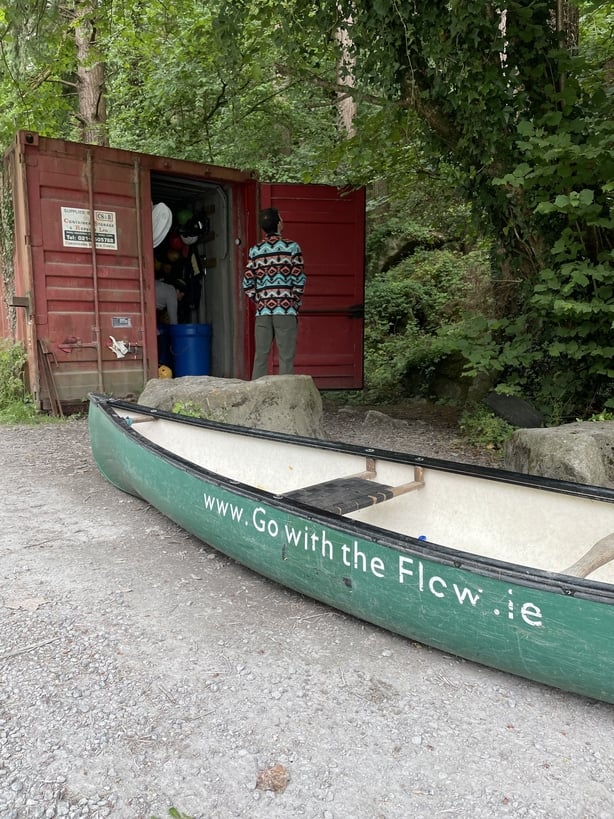 It sounded like something out of a film, the perfect setting for divilment, and I was almost tempted to sneak onto the hike with my boyfriend to watch the Love Island-esque shenanigans play out. But we had a job to do: kayak through the River Barrow.
I was invited by Fáilte Ireland as part of their Keep Discovering campaign to try kayaking with Go With the Flow River Adventures, a business with over 20 years' experience leading groups – couples, work teams, stags, hens and everything in between – through the canals, weirs and waterfalls of the river.
Bringing my boyfriend along for the ride, we met our guide Charlie at Clashganny in Borris, where we pulled on some wetsuits and helmets, both provided for us, and met his co-captain Bloom – an adorable golden, amber-eyed pooch.
Glancing around at the old lock master's house and the family tents and barbecues dotting the green space near the changing rooms, it looks like any waterside camping spot, but history seeps from the area.
We need your consent to load this YouTube contentWe use YouTube to manage extra content that can set cookies on your device and collect data about your activity. Please review their details and accept them to load the content.Manage Preferences
This spot links up with the Columban Way, the Irish portion of the Via Columbani, a traditional pilgrimage route dedicated to St. Columbanus and those who followed him. The trail crosses eight countries in total, and in Ireland stretches from Mt. Leinster to Bangor.
As it happens, Charlie is something of an expert on the waterways, which he calls "the motorways of 19th century Ireland". The canals were the main method of transporting cargo and produce across the country, and were built by hand, sometimes for public use and sometimes built privately by companies.
They fell into disrepair at the turn of the century, but were regenerated in the 60s and 70s to give us the rich community we have today.
Having grown up near the Royal Canal, it never occurred to me to wonder why they were painted black and topped with white as they were. It was only once we were all nestled into our kayaks inside the first lock of the canal, the gates shut behind us and Charlie ready to raise the water level that he revealed his first bit of canal trivia.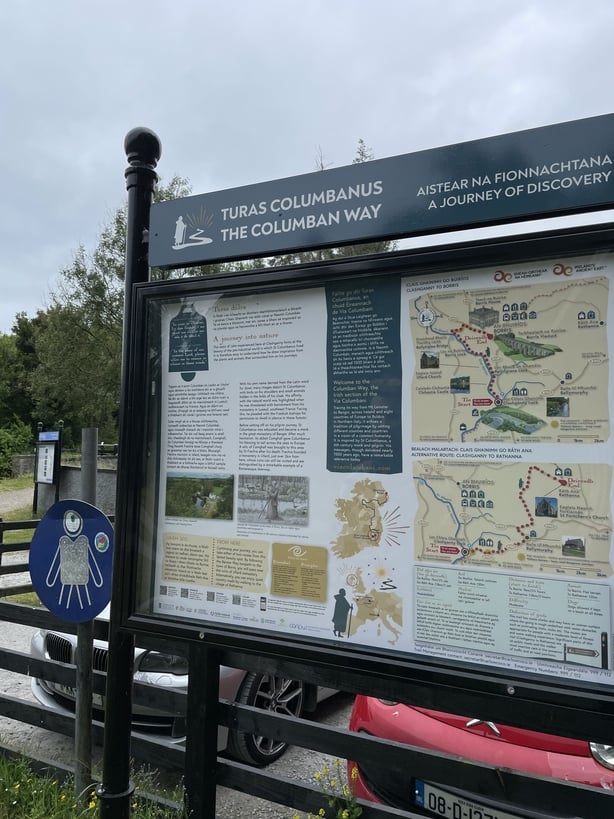 One company dominated control of the canals, he said, and the clue lay in the monochromatic colour scheme: Guinness. The company strong-armed their way into power by building private canals and doing deals with pubs across the country.
After two hours of kayaking, it's also an effective ad for a restorative pint, but I'm jumping ahead of myself.
With our bearings fully gotten, it was time to "shoot the weir", which was kayaking terms for rowing your little boat over the gentle slope leading from a deeper part of the river to shallower waters.
Charlie prepped us well in advance of any splashes, wobbly moments or pre-shooting-the-weir nerves so any butterflies I had about navigating a vessel – no matter how small – down a watery slope were promptly put to bed. All I had to do was line up my kayak correctly, paddle my oar and ... go with the flow.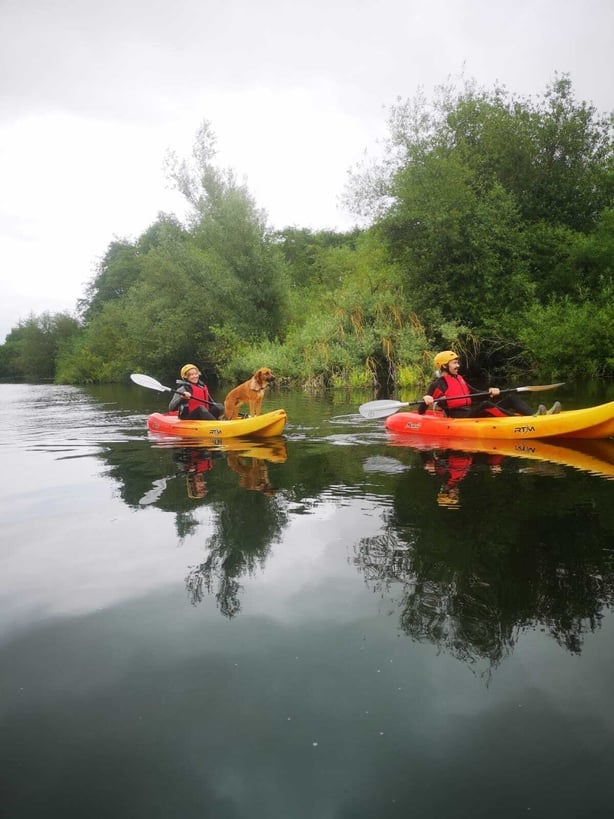 Not long after it was time to shoot the weirs again, this time cruising our way down a salmon ladder and picking up some speed while we were at it. With more currents rocking the kayak here, keeping it facing the middle of the river was essential to avoid having an impromptu dip. Once you didn't overthink it, it was a thrilling feeling.
Flushed and delighted with ourselves from our mini naval expedition, we paddled on in serene stillness for the next while, Charlie pointing out yellow irises, waterlilies and all manner of creatures – herons, sparrow hawks, dragon flies – on the way. Edged in by ancient forest and with nothing but the burbling of the river, it felt very much like we were in their territory, not that of humans.
It was also remarkable how pristine the canals were, compared to my dearly beloved and often dank Dublin ones. Any speck of litter was spotted and fished out by Charlie, who practically hummed with respect for the natural environment.
We need your consent to load this Instagram contentWe use Instagram to manage extra content that can set cookies on your device and collect data about your activity. Please review their details and accept them to load the content.Manage Preferences
Before we got too comfortable, however, it was time to shoot some rapids, a long stretch of criss-crossing currents and foamy waves. It would seem dangerous if not for Charlie's calm and off-the-cuff reassurance and by now we were weir experts anyway, so we cracked on.
Though the rapids were hardly overwhelming, keeping my kayak straight and steady felt like a true and rewarding challenge, paying attention to the strength of the water and working with it rather than against it. I emerged on the other side feeling like Annalise Murphy.
From here, it was a gentle loop back to where we started through verdant canals and the impressive locks, passed mostly in silence so we could soak up all the sounds of the forest.
Once we reached some more open water, Charlie pulled our kayaks in close and had us dip our hands into the cold water, reminding us that this river connects to all the water in the world, and that water should never be taken for granted. It was a perfect end to a trip that left us feeling thrilled, stilled and wanting more.
The details
The Guided White Water Spills & Thrills tour costs €39 for adults and lasts up to three hours. Hiring a canoe for a full day of exploring costs €49 per person, and there are a range of guided trips, tours and weekend adventures available on the Go With the Flow website.
Our kayaking experience was covered by Fáilte Ireland for the purpose of review.
For more staycation inspiration, check out our reviews of The K Club and BigStyle Atlantic Lodge.