After a long year of trying to find mindfulness, we came back to our senses with a grounding and restorative spa treatment in one of the grandest settings imaginable.
Set amidst 550 acres of sprawling golf courses and lush woodland, the K Club is an impressive sight. The 5-star hotel is renowned for its old world glamour, and as host of the 2006 Ryder Cup, has seen more than its fair share of extravagant occasions and crowds of guests.
But we were delighted to find that in such a grand setting, when it comes to its food, drink, hospitality and spa treatments, the individual is fully prioritised – and utterly pampered.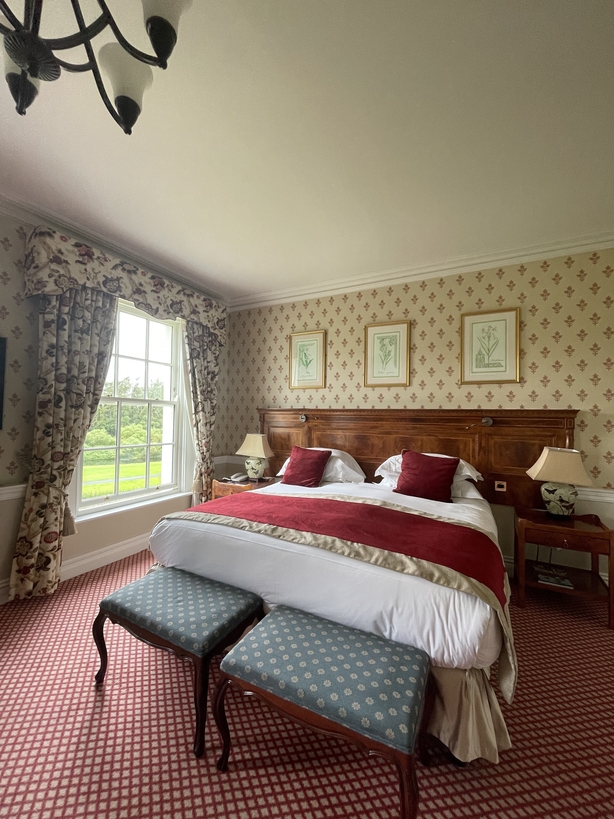 A group of journalists were invited to bring our plus ones on a press trip to try one of the GROUND Rituals, an exclusive range of new treatments by Irish spa expert, Peigín Crowley, using her bespoke products. This included an overnight stay, dinner in the newly revamped Palmer restaurant and breakfast the following morning, making for too high a standard for staycations this year for myself and my boyfriend, who I brought as my lucky plus one.
Of course, this is a staycation in pandemic times so there were all the expected signs of that: the hand sanitiser at every entry point, clear signage directing guests, the understated face masks that matched staff uniforms. But if you're looking to forget the year we've all been through, the staff's warmth and attentiveness make you feel like it's normal times again.
Once shown to our room – sumptuously decorated with antique furniture, opulent bedspreads, romantic sash windows that overlook the lush grounds and an enormous bed – I made my way down for afternoon tea in the drawing room with Peigín, the warm and knowledgeable head and hands behind the brand, who led us in a sugar-fueled breathing exercise as she showed us her products.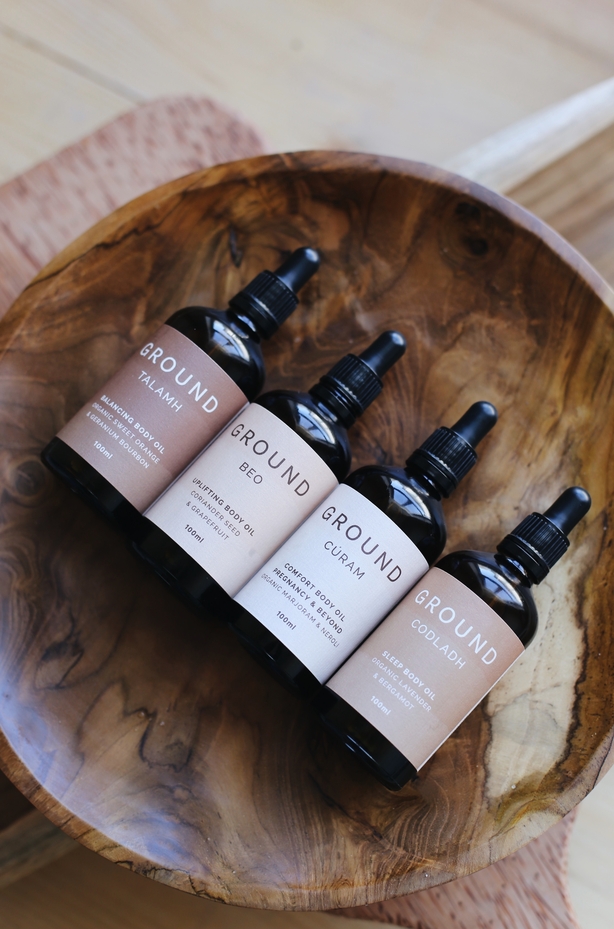 The afternoon tea spread itself was stunning, with an assortment of fresh scones, carved ham sandwiches, mini prawn rolls, little pots of creamy panna cotta and decadent chocolate mousse bites. It was enough to leave us giddy with excitement at being out and around other new people, though that could have been the bubbly.*
Next up was the spa, which is located at one end of the hotel and reached via a winding and scenic walk past cottages, manicured gardens and winding pathways. The spa itself is a dimly lit haven, with a lagoon-shaped swimming pool and both indoor and outdoor jacuzzis, and a salon and well-equipped gym attached.
But it was the spa treatments I was most eager to try, having heard all about the considered and focused treatments from Peigín. I chose the Grounding Full Body Massage, which costs €145 for 60 minutes and focuses on slow and rhythmical techniques to help the body reconnect with itself.
When I spoke to her, Peigín talked passionately of her awareness of how a therapist should care for their clients, saying: "I just love the thought that you can mind someone for an hour and connect to them and make them connect back to themselves."
That complete attention to another person comes through in how her therapists are trained.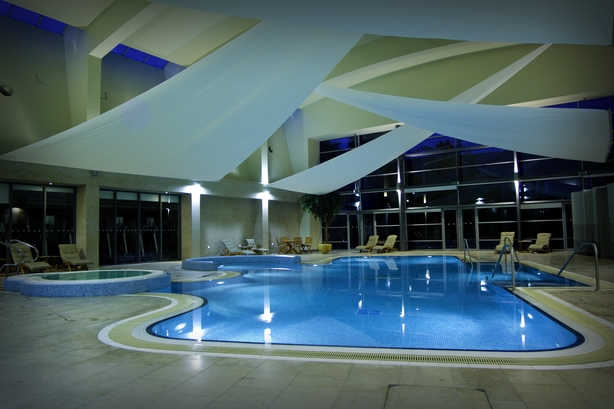 My therapist Lorraine was warm and welcoming, and in our short chat before the massage gleaned all of my ailments and stresses that had come in the previous year, bringing an awareness of that and my lifestyle into her treatment.
The range includes three houses of products: the Beo range, which is uplifting and energising; the Tallamh range, which is balancing and centering; and Codladh, the sleep range. The massage starts with you smell three blends of oils and picking the one that resonates most with you.
I chose Tallamh, a heady blend of frankincense, geranium bourbon and sweet orange, with the massage focusing on acupressure points and long sweeping movements. The 60 minutes both flew by and stretched on, as I reached that ideal "meditative" state that Peigín says she seeks in creating treatments.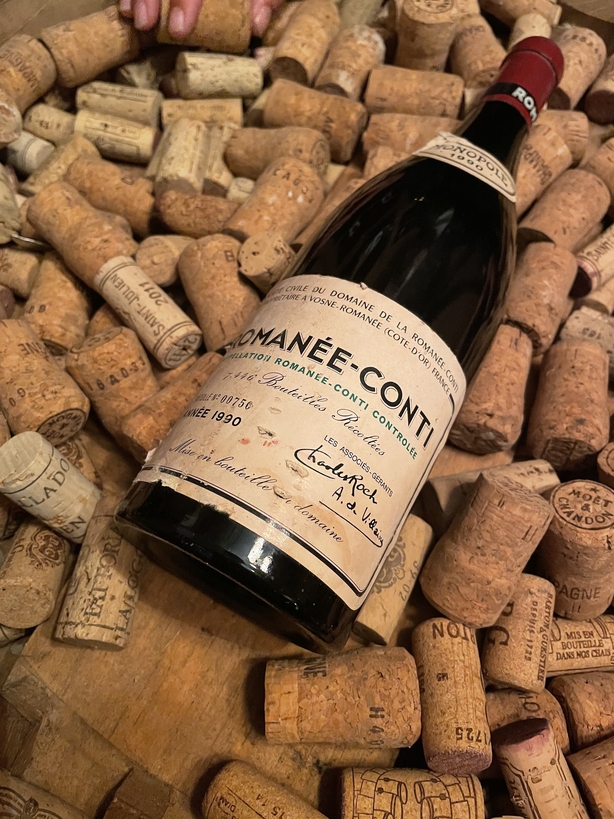 But that was all the rest I was going to be getting as I sped onto our next treat: a wine cellar tour with Head Sommelier, Lisa O'Doherty. Located through a nondescript white door along a corridor, the cellar is a wine lover's dream, its terracotta-hued walls housing treasures like a €10,000 bottle of Petrus and even a €30,000 bottle of 1990 Romanée Conti.
As she says herself, she might not rush to say she has the best wine list in Ireland, but she certainly has the oldest, with a 1928 Château Beychevelle in her collection for sale.
Lisa is also the proud creator of the hotel's house red and white wines, which she mixes herself in France each year. The red is "medium-bodied with soft tannins", while the white is "very light, it's fruit forward and it's easy drinking". But arguably more exciting is the in-house gin, which Lisa also mixes using the "Prohibition method". Yep, in bathtubs.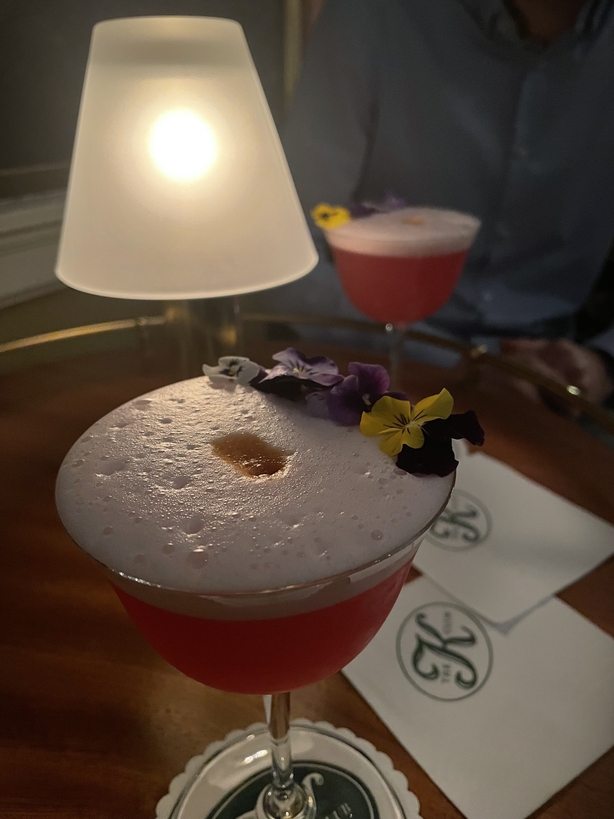 They start by steeping juniper for 24 hours, before adding a strain of rhubarb that is only grown on the hotel grounds, called Straffan Red, which is dehydrated by the hotels chefs. Mixed into a gin and tonic or a Straffan Sour – their own cocktail – it's both sweet and tart.
Listening to Lisa talk so passionately and accessibly about wines would make even the most uncertain wine drinker comfortable, so it's no wonder then that we wasted no time in sampling her wines at dinner that night.
Newly revamped, The Palmer is a stunning restaurant overlooking the golf courses, with a new terrace dotted with comfy sofas and perfectly positioned to catch the sunset.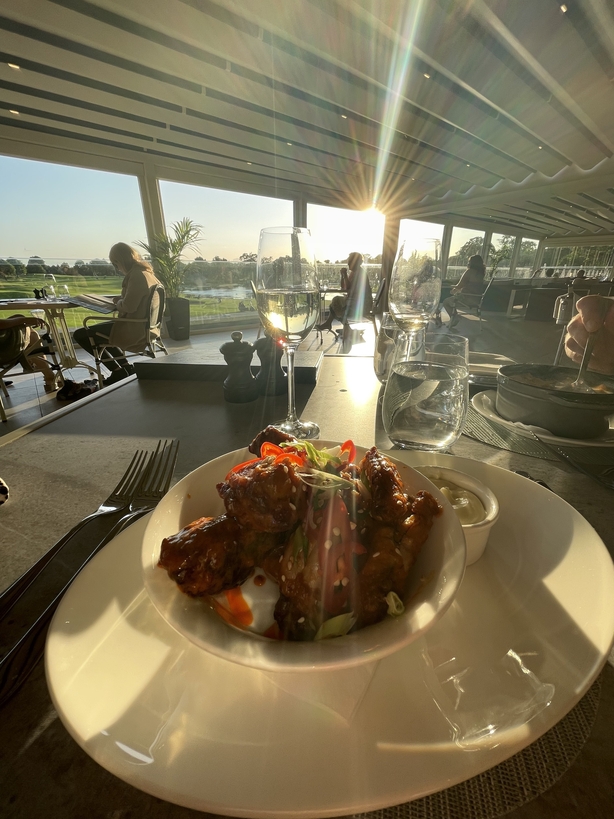 My boyfriend and I went for the Crispy Hot Wings and the Seafood Chowder for starters, the Lemon Sole Meurniere and Chargrilled 8oz Beef Fillet for mains, and the Fresh Fruit Tart and The Palmer Chocolate Fondant for dessert, all washed down with two glasses of the house red.
Deciding to end the night in style, we stopped off at the Blue Martini Cocktail Bar for a nightcap and a chance to try that rhubarb-infused gin. We opted for the Straffan Sour, a rich and foamy cocktail that balanced sweet and sour perfectly.
With soft lighting throughout, the windows overlooking the rolling terrace and Sinatra crooning us towards bedtime, it was a sublime end to a sublime day.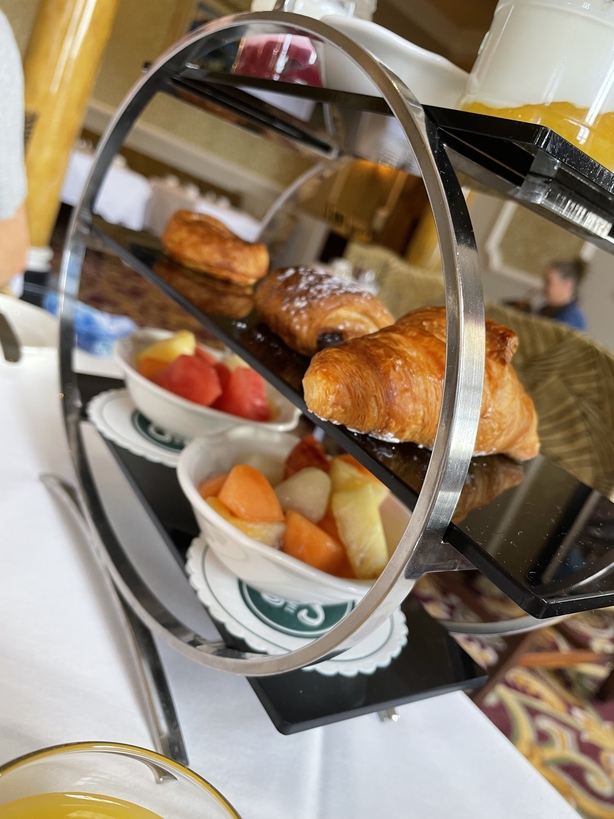 Breakfast was, thus, unsurprisingly sublime although happily relaxed given the general opulence. Served in the Barton Restaurant, guests are greeted with a continental breakfast tower of fruit salad, pastries and yogurt and granola pots, but you can order hot food too. We went with the Eggs Benedict and the French Toast, both of which were delicious and expertly presented.
A short walk through the lush grounds, past the Liffey where kayakers paddle along the trees, over the many fairytale bridges and along the walking trails, and then it was home to come back to ourselves after the heady dream that was a spa trip to the K Club.
The Verdict
The height of luxury when it comes to hospitality, the hotel has retained its reputation for opulence and warmth, an impressive feat given the monumental size of the hotel and the many branches off it: spa, two golf courses, and many restaurants and bars.
Although almost too impressive for some, it was a delight to find that despite the old world glamour and luxury, the focus is clearly on the guest and their happiness and comfort, which is wonderfully carried through in the spa rituals, created by Peigín Crowley.
The Details
We stayed in a Standard Room for one night, which costs €225 per night or €249 with breakfast. I tried the Grounding Full Body Massage, which costs €145 for 60 minutes.
Other spas in the area include:
Cliff at Lyons
The Westgrove Hotel
The Osprey Hotel
To book your stay or purchase a spa treatment visit www.kclub.ie/ or T: +353 (0)1 6017 200.
*If you are affected by any of the issues raised in this article, you can visit Ask About Alcohol