Ingredients
Cooking time: 40 minutes
Serves: 3

1 x quantity Jerk Marinade
For the Jerk Chicken:
6 bone in, skin on free range chicken thighs
For the Jerk Cauliflower:
1 head of cauliflower, sliced into steaks
Olive oil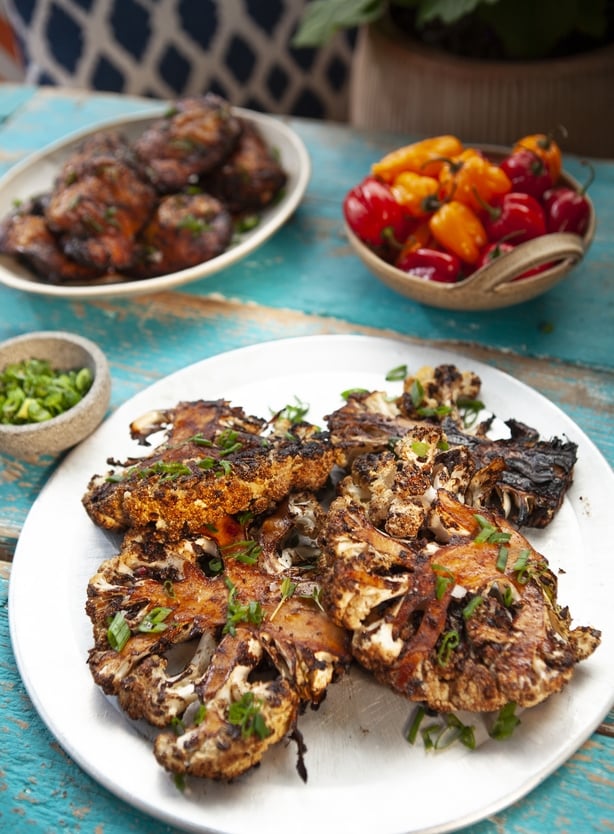 Method
For the Jerk Chicken:
Score the chicken skin with a sharp knife.
Coat the chicken with the marinade, making sure that it gets into every little crevice of the bird. Leave for 30 minutes or up to 24 hours in the fridge.
Grill for 40 mins on indirect heat with the lid closed or until cooked through (check with a meat thermometer if you're unsure).
Finish on direct heat to crisp up the skin.
For the Veggie Jerk:
Prepare the Cauliflower by cutting it into thick steaks.
Mix a few tablespoons of the jerk marinade with a drizzle of olive oil and smear over the cauliflower
To cook the cauliflower place it onto direct heat for 5-6 mins each side.