Ingredients
Serves 8
Prep time: 20 minutes
Baking time: 25 minutes
Sponge
225g butter
225g caster sugar
4 large eggs
2 lime zest
225g self-raising flour
2 tsp baking powder
Pinch salt
Soaking liquid
2 limes, juiced
20ml water
100g brown sugar
15 mint leaves, chopped
100ml white rum
Buttercream
200g butter
250g icing sugar
1 lime zest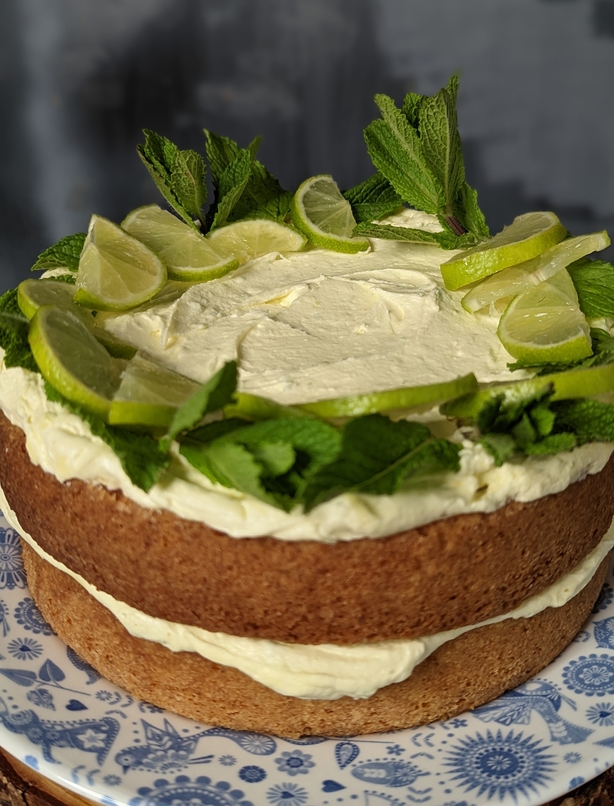 Method
For the sponges, preheat your oven to 180C/160C fan and grease and dust two 8" round cake tins. Set aside.
Add all the sponge ingredients into a bowl and cream together for 2 minutes or until everything is smooth.
Divide between the two tins and pop into the oven and bake for 25 minutes.
While they're baking, its time to make the syrup. Add the lime juice, water, sugar to a pot and bring to a gentle boil for 2-3 minutes.
Remove from the heat and add the chopped mint leaves and white rum. Infuse for 10-15 minutes.
Once the sponges are baked, allow to sit in the tins for a few minutes before removing onto a wire rack to cool completely.