Ingredients
Serves 2
160g spaghetti
3 egg yolks
30g grated parmesan
50g thick cut bacon
Black pepper, lemon and salt to season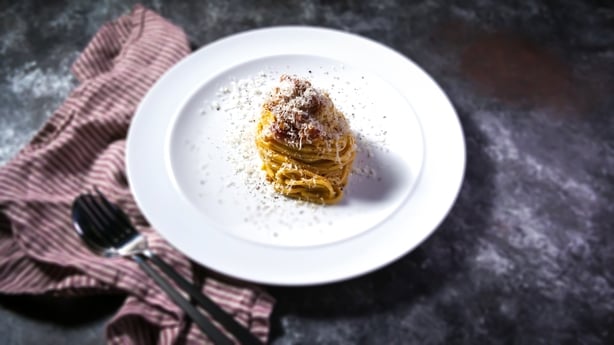 Method
Place a pot of boiling, salted water on the heat. Add the spaghetti and cook for 8 mins until just cooked.
Crack the egg yolks into a bowl, season with pepper, parmesan, lemon juice and salt
Place a pan on the heat and cook the bacon until crispy
Remove a ladle of the pasta water and mix it into the egg yolks, add the spaghetti to the pan. Turn off the heat
Now add the egg yolk mix and toss the pasta in the pan for 1 minute until a glossy, thick sauce is formed.
Finish with some more grated parmesan, pepper, and serve.