A cake baked with yogurt is never dry. It's always so soft, moist and absolutely delicious.
Ingredients
260g plain flour
65g cocoa powder
300g sugar
1 tsp baking powder
Pinch of salt
250g natural yogurt
175 sunflower oil
120ml coffee
2 large eggs
For the glaze
100ml cream
100g dark chocolate drops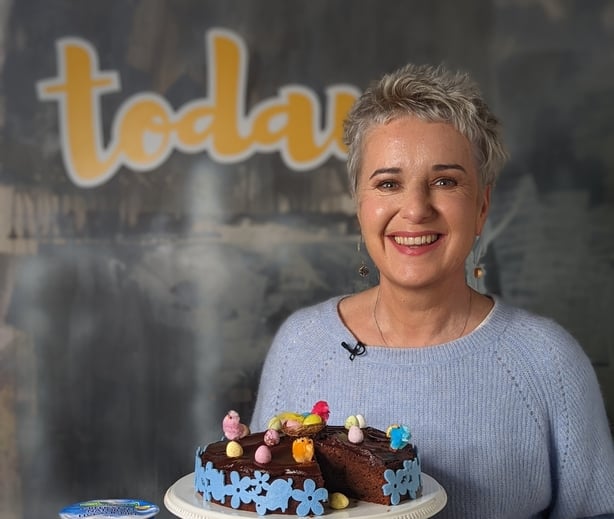 Method
Pre heat the oven to 160C
Line a 9inch /23cm springform tin.
Mix all the cake ingredients together in a bowl until well combined. You can mix by hand or in the bowl of an electric mixer. Pour into prepared tin.
Bake in the preheated oven for 40-45 minutes, until a skewer comes out almost clean (a little bit sticky is ok)
Allow to cool for an hour on a wire rack.
For the glaze heat the cream in a small pan bring it to a bare simmer, remove from the heat then add in the chocolate and stir until the chocolate has melted and the glaze is thick and glossy.
When the cake has cooled completely, unmold and spread evenly over the top of the cake and decorate as you please with berries, pretty flowers or maybe little Easter eggs.
Recipe courtesy of Irish Yogurts Clonakilty.