This bundt has all the deliciousness of a carrot cake, with spices, sweet carrot and cream cheese, but instead of frosting, all of that goodness is layered inside, rippled gently through the batter and baked in one bundt tin.
Ingredients
Makes: 10-12 slices
Prep: 30 mins
Cook: 1 hour
For the cake
170ml sunflower oil, plus extra for greasing
440g light soft brown sugar
4 large eggs
270g carrots, finely grated
280g plain flour, shifted
2 teaspoons baking powder
1/2 teaspoon salt
1 teaspoon ground cinnamon
1 teaspoon mixed spice
1 teaspoon ground nutmeg
For the cream cheese ripple
100g full-fat cream cheese
20g unsalted butter, softened
180g icing sugar
3 tablepoon vanilla bean extract
icing sugar, for dusting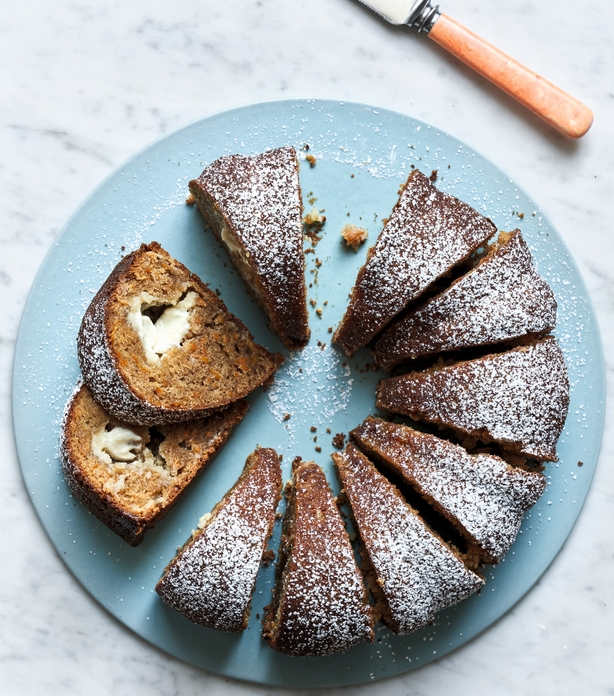 Method
Preheat the oven to 190C/fan 170C and grease the inside of a bundt tin well
Put the oil, sugar, eggs and carrot in a bowl and mix well
Add the flour and baking powder, salt, cinnamon, mixed spice and nutmeg to a seperate bowl and mix till incorporated. Add to the wet ingredients and mix till you have an even batter.
Make the cream cheese ripple by whisking the cream cheese, butter, icing sugar, milk and vanilla bean extract together till combined.
Pour half the carrot cake batter into the tin and level off. Add the cream cheese on top, then add the rest of the carrot cake batter in a final layer. Use a skewer to ripple the batter.
Bake for 50 minutes-1 hour until the cake is risen and firm and a skewer inserted into the middle comes out clean.
Take out and leave to cool in the tin for at least 20 minutes so that the cake is firm enough to turn out.
Use a table knife or small palette knife to gently loosen the edges of the cake, then turn out. Once cooled, dust with icing sugar and serve. Will keep in the fridge for up to 5 days.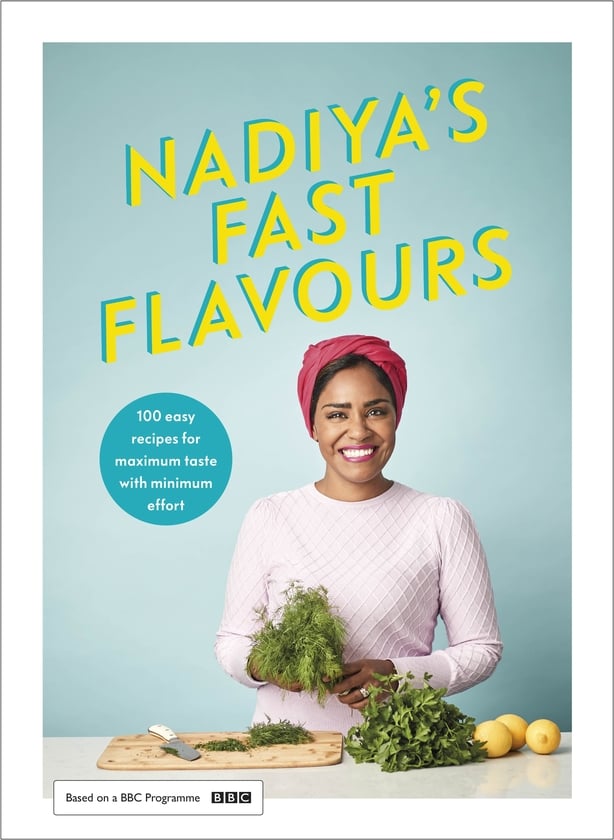 Nadiya's Fast Flavours by Nadia Hussain is available now.