Watch Donal's Family Food in Minutes on RTÉ One, Wednesdays at 8:30pm.
Ingredients
Makes: 12
Cook time: 50 minutes
225g caster sugar
250g self-raising flour
1 tsp baking powder
4 large free-range eggs
225g unsalted butter, at room temperature
3 tbsp of milk
Zest of 3 lemons
For the lemon drizzle icing:
200g icing sugar
Finely grated zest and juice of a lemon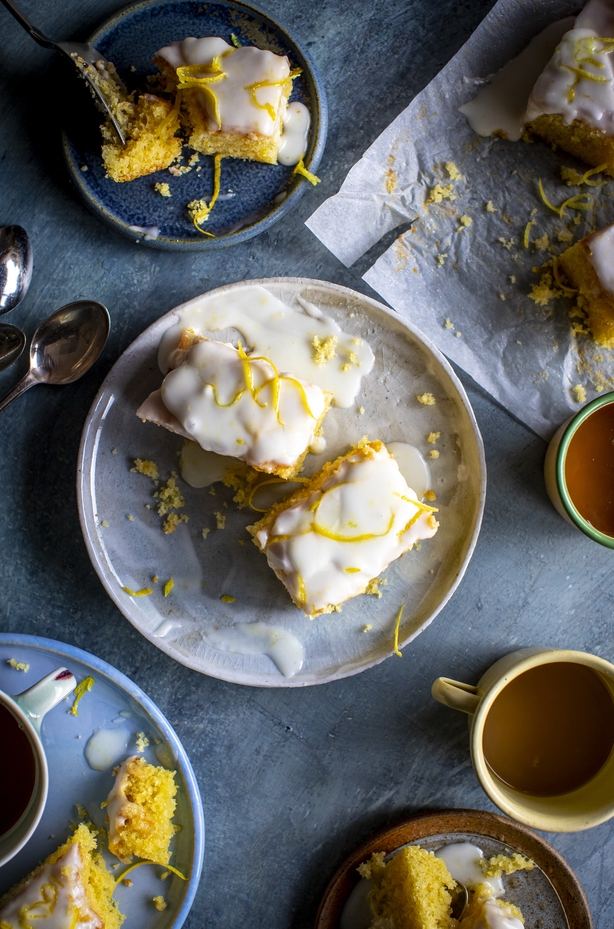 Method
Pre-heat the oven to 160°C/fan 140c. Grease and line a 20cm square baking tin with parchment paper. 
Place all the dry ingredients in a large bowl and make a well with the back of a spoon.
Add the eggs, butter, milk and zest and beat with a hand mixer until well combined for about two minutes.
Pour the mixture into the lined tin, place in the oven on the middle rack and cook for 35-40 minutes until golden brown on top and risen.
Turn out onto a wire rack and allow to cool completely before icing.
Whisk together the icing sugar and lemon zest with enough of the juice to make a thick drizzle and spread over the top of the cooled lemon cake. Allow to set then slice into rectangular pieces.