I was back in the gym this week after stuffing my face in Berlin, and with the gym, comes healthier choices with my food....sometimes!
A new day, a new surprisingly delicious vegetable idea - cauliflower has long been camouflaged in cream and cheese. Don't get me wrong while super tasty it's not really the healthiest thing in the world! It was a Jamie Oliver's money-saving recipe that inspired me to use this unassuming vegetable as an alternative accompaniment with my lunches and dinners, especially when replacing rice or mashed spuds.
The great thing about cauliflower is it takes on and soaks up the flavours of whatever's added to it so it's a winning formula. I'm still on the fence regarding this whole cauliflower pizza thing, it's just NOT pizza and it never will be. However, I do love (ok, really like) this cauliflower mash with hot, hot, hot curry powder but I'll leave it to your taste buds to decide on the heat! 
I also have the most amazing recipe for using cauliflower mash as a topping on your cottage pie...will post soon! 
Ingredients:
1 head of cauliflower leaves removed and chopped
1 tsp coconut oil
2-3 tbsp curry powder (heat your own choice)
salt & black pepper
Method:
Boil or steam your cauliflower as normal until soft. It normally takes about 15 minutes.
Once soft, add in your coconut oil, salt and pepper into the pot.
Mash your cauliflower and add in your curry powder, taste as you're going to see if you need any more seasoning. 
Serve with steak, chicken, fish, it works great as a side to any dish.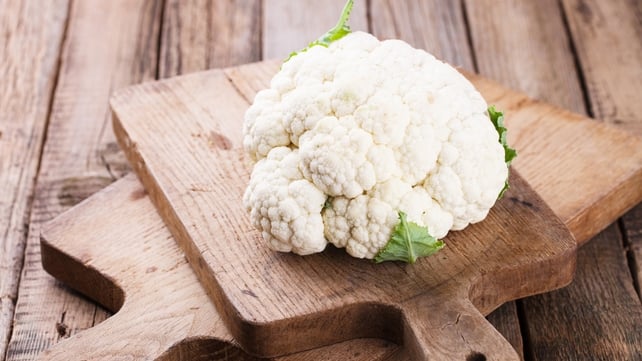 Follow Janice's food adventures on instagram @janicebutler81 and @tasteirelandmag.