On the menu today for Janice's DIY Lunch Plan is a simple veggie soup. A little planning goes a long way to bulk up your wallet and slim down your waistline.
"I made this only recently and it was so easy and brilliant for lunch for the week" Janice says.
Method: 
Roughly chop some mixed vegetables (carrots, parsnips, leeks, 1-2 potatoes) and add them to a pan with a sautée white onion and about an inch of ginger (skin removed).
Once the vegetables have softened, add 2 litres of chicken or vegetable stock, bring to the boil and simmer for about 45 minutes.
Carefully blitz until smooth, then add a dollop of cream if you're being bold!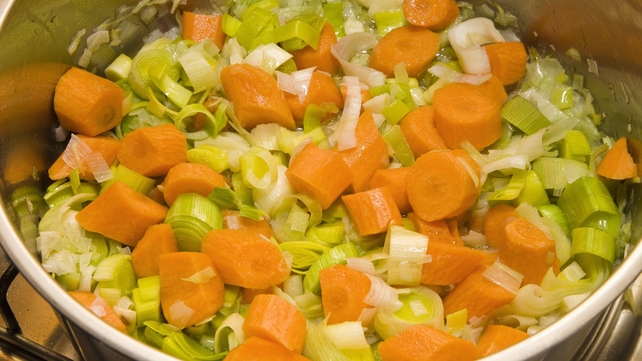 Follow Janice's food adventures on instagram @janicebutler81 and @tasteirelandmag.