'Life-changing tips' is how I was originally going to title this article and would have had I published it in on Wednesday evening. Sitting comfortably now at my desk, blister-free, sun-creamed, fed, watered, I realise that may be a slight exaggeration. Still, here are important tips if you're heading to see Ed Sheeran this weekend in Phoenix Park.
There are 150,000 people coming to see Ed over his three Phoenix Park concerts (Wednesday, Friday and Saturday). A pal invited me to join herself and her two teen daughters for the gig – a bit of a special one as it was their first. The weather was perfect, the organisers/Gardaí/stewards were on it, and the crowd was happy and excited. All good on that front.
However, there were a number of complaints about the concert which Aiken Promotions have promised to address before this weekend's concerts: "The team are meeting... to review it and are putting additional measures in place to prevent it happening again."
There are things you can do to make yours an event to remember…for all the right reasons.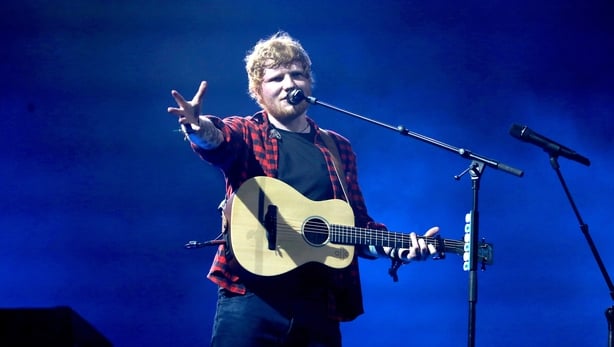 Do's/Don'ts:
Do go early: Plan your route to and from the concert and get on the road early, especially if you are bringing kiddies. The benefits are that you are not caught in the pre-show craziness as 50,000 people make their way into the park at the same time as you. Gardaí have great advice here on their site

Wear comfy shoes:
It's a long, long walk from the main Phoenix Park gates to the Castleknock end where the concert is on and I would recommend that you wear your comfiest shoes. I saw two people being treated by the Order of Malta and both of them had heels on the ground beside them.
A quick Google search maps the walk at about 4 kilometers which is, on average, a 50-minute walk but factor in the huge crowd and you can add another hour to that.


Take note of stage times:
If possible get to the park on time for the first support act, the trad band Beoga (you'll know them from Galway Girl) who take to the stage at 5.45pm. Next up is Ed's pal Jamie Lawson at 6.30pm and Anne Marie (who was amazing) is up at 7.30pm. Ed took to the stage as scheduled at 8.45pm. Timings wise they all pretty much stuck to the scheduled times.
Gotta love this girl...
🌟🌟🌟🌟🌟🌟🌟 can't wait for tonightttttttt #dublin #2002 pic.twitter.com/GmoiYLSq8A

— ANNE♥MARIE (@AnneMarie) May 18, 2018
The Yellow Brick road - Read your ticket:
Look and see what entrance you are meant to be going in – these may be colour coded on your ticket. Ours, for example, said Yellow and as we walked along the paths in Phoenix Park, the crowds were directed according to whichever coloured entrance was on our tickets.
Also, get traffic and transport updates for your relevant routes.
Gardaí wish to advise patrons attending the Ed Sheeran Concert in the Phoenix Park tonight that the Green Luas Line is in operation and will bring concert attendees to the Broombridge stop with an approx. 1.5 km walk to the Phoenix Park.

— An Garda Síochána (@GardaTraffic) May 18, 2018
Clever ticket collection:
Try where possible to have your tickets with you before you get to the park. I met my pal to collect mine and we agreed to meet near the 'Yellow Entrance' that was highlighted on the ticket. The problem was after walking a couple of kilometers along the yellow (brick) road, I reached the gate only to be told this was a diverted yellow gate as the main one was too busy!! I had to walk back a couple of K's to the main yellow entrance where my pals were patiently waiting. So make sure you're on the right colour coded road the whole time.
Bags:
If possible, avoid bringing a bag and you will be fast-tracked in. If, like me, you can't go anywhere without some form of handbag, keep it small. My little cross-body bag got searched but luckily there wasn't a big queue at that stage. The advice from Aiken's Promotions: "If you bring a bag it needs to be A4 size or less. If you don't bring a bag you'll be fast-tracked so you'll get in much faster."
Food & drink:
Eat a big, hearty, healthy lunch and drink lots of liquids in the early part of the day and get all the family/friends to do the same, especially the kiddies. Enjoy having the use of a real bathroom before you head to the park, more on that in the next point.
If you arrive hungry, there are lots of food stands inside the venue and while they have come a long way from the lone chip van days, most of the offerings are fast food options. Just jump in a queue and pick a spot to enjoy the grub and the sunshine before getting in position.
Port-a-loos:
Let's call it, they're manky. Even when they're good, they're bad. If you have to, use them early and avoid liquids until after the gig!
A little bottle of hand sanitiser goes a long way.
Sunnies & Suncream:
Slap on the sun factor before you all leave as temps look great for both concerts and you won't be able to take bottles/bags in with you. Sunglasses are a plus and a cap for the kiddies.
Solar UV Levels ☀️

Friday: High in sunshine in Leinster, Moderate in sunshine elsewhere

Saturday: High in sunshine in all areas

— Met Éireann (@MetEireann) May 17, 2018
Do take a stand:
If you're bringing children to the gig be clever with where you position yourselves for the few hours. There are two big seated stands at the back of the main stage area, obstructing the view of the stage and thousands of people seemed to get stuck behind these. Another area to avoid is right in the middle, at the front where space is at a minimum – very uncomfortable for little ones.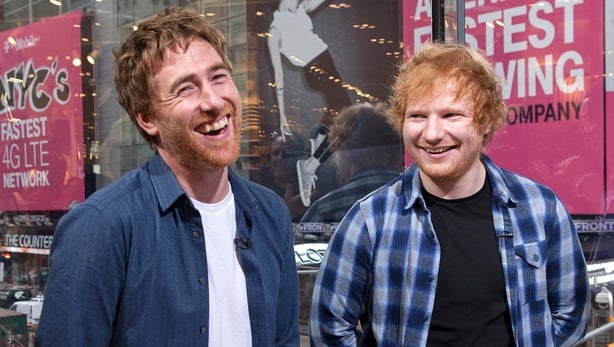 Messy mayhem:
As we were there on a school night, there were very few who had a few too many but given the fact that the weekend has arrived that could change. Even more important to chose your position carefully and to leave before it all gets a little hairy. As we were walking out, one of the entrance routes had been closed off, so look up and check which exits are open before you get swept along by the crowd in the wrong direction.
Snacks:
A protein bar or some nuts would go a long way to sustaining you all along the way to and from the gig. You can bring a plastic bottle in with you but will have to remove the lid. It's still worth it, Ed whips the crowd up into a sing-a-long frenzy so a bottle of water is very handy for dry throats.
End of the road:
When Ed leaves the stage ahead of his encore this is the perfect time to start to make your way to the back of the stadium. You'll still get to hear the last few tunes, plus you'll have the added bonus of seeing thousands of happy facing looking up at the stage as you head towards the back. This will give you a slight head start on the thousands of fans walking out of the area and into the park to make your way home.
Its' dark, its late, people are tired, it's hard to see the footpath, thousands of people are in a hurry to get home and it's hard to navigate so any advantage is a big one.
All in all, it was a brilliant night, full of memories for two teens and for the mammies too (and for the Super Dads & boyfriends Ed referenced).
A couple of these learnings came in handy when we were heading to the Rolling Stones (serious bucket list gig plus two nights out in one week excitement! #sorocknroll) but that's for another article. Incidentally, Mick Jagger and Ed Sheeran met up for lunch in Dublin and sure, why not.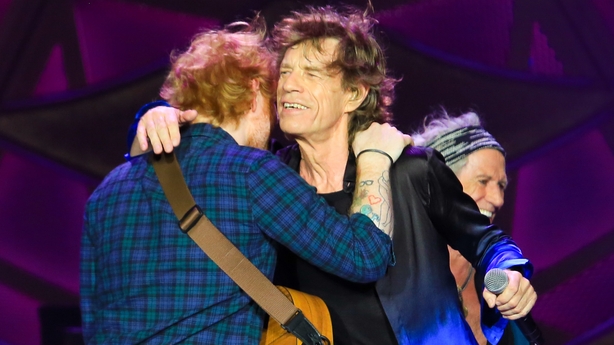 As Ed says: "Everything will be okay in the end. If its not ok, then its not the end."
Now, go have some fun x