There is something about having Electric Picnic to look forward at the end of the summer that makes the whole Back to School/Norm Routine a lot less scary! Oohh except that you still have to pack!
Family Camping sold out in jig time this year - I know a couple of families who have been going since the beginning who missed out on tickets for the first time this year.
Mind you, they're still going, without the kids! Not what they wanted but some might say, every cloud... For those of you lucky enough to get tickets, then here's some advice that should come in handy. 
Top packing tips for families: 
Make a list. Seriously. This will take a little time and save you a lot more. Plus keep it saved in your phone so you can run around and tick things off as you go. I have updated mine each year and added to it depending on the festival or lessons learnt!
Pack as little as necessary and use a lot of common sense. Bring a wheelbarrow or trolley to help bring luggage on site. 
 
Avoid all forms of suitcases or bags with short handles and opt for rucksacks instead – this will leave your hands free.
 
Never underestimate the value of a spare sleeping bag or big lightweight, warm blankie to wrap around little ones when temperatures drop at night.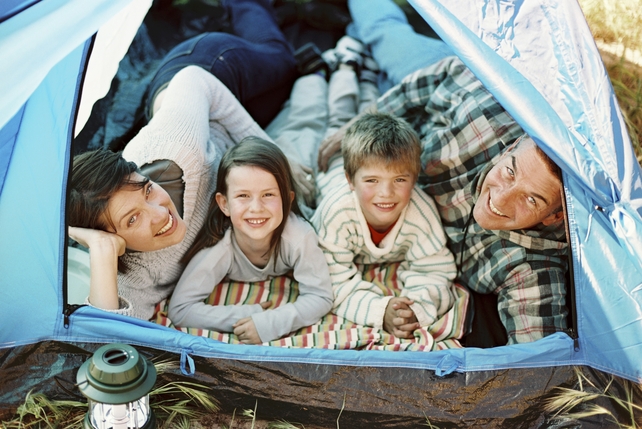 What to bring?
There is no such thing as bad weather, just bad clothing – It may be a great marketing tag but its kinda true. Be prepared for all situations; bring plenty of waterproofs for everyone.
 
Channel your inner Baz Luhrmann – pack sun cream.
 
Tip Your Hat: Pack a sunhat/cap for sunny days which can also keep heads warm if and when needed.

A change of shoes for everyone.

Bring plenty of thin layers of clothing that can be layered on as it gets colder in the evening and taken off if it gets hot.

Essential Items: Torch, wellies, socks, wipes, hand sanitiser, more wipes, large refillable water container and did I mention wipes?! 
Here are EP's Camping Tips for Families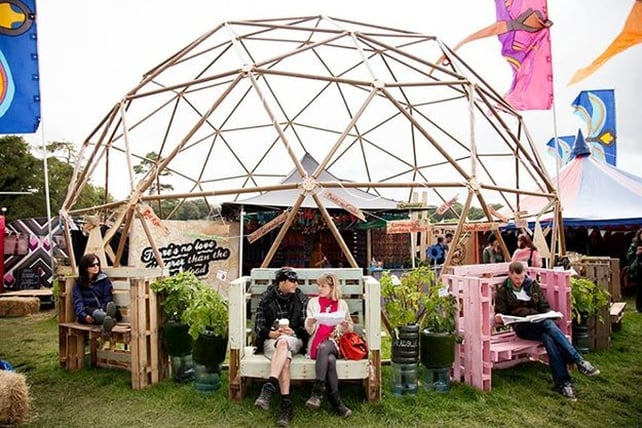 What not to bring!
Glass bottles
Kites
Childs favourite toy (if it gets lost there will be tears)
No gas BBQ's (disposable BBQ's are allowed in family Camping in a designated area)
Valuables (Leave them at home)
 
What to do for babies? 
If you have a formula fed baby, invest in ready mixed formula milk cartons. 
Bring a sling or papoose to carry babies. If necessary, get a cheap buggy for the festival or even a wheel barrow. (The wheel barrow is often better as it can take 30kg).
The Soul Kids Garden has a lovely Yurt for the under 3's and nursing mothers with junior Arts & Crafts, soft play areas and a huge sandpit. There is also a baby changing area next to the under 3's yurt (with hot water!) 
It is a festival after all so what's the best advice for protecting little ones ears and beauty sleep?! Soul Kids Manager Gavin Pedersen gave us this advice before and its relevant for EP and every family-friendly festival:
Noise levels might be uncomfortable for babies so bring ear protectors of some kind. 
Forget earplugs for children under 10, doubtful you'll get them in and you could cause ear damage if not put in right. Try over the head ear muffs. The family camp site is perfectly equipped for families so there will be no problems with anyone getting their beauty sleep.  
Toddler-friendly tips?
Nappies for little ones at night (even if they are normally dry) are much more pleasant than wet sleeping bags. Don't forget you are likely to be sleeping next to them, so you could get wet too! 
A tent large enough to accommodate small children in the rain and some toys and books. 
Best family friendly food & food tips?    
Bring things like breakfast bars, breadsticks, crackers, bags of apples, dry goods, carton drinks etc (it will save you money). Most food vendors at the festival will give you a child's portion if you ask. In the Mindfield area there is a farmers market, well worth a visit for fresh produce.