Noeline Blackwell, CEO of the Dublin Rape Crisis Centre, shares her advice to those affected by sexual violence in the news and media. The DRCC's National 24 Hour Helpline is available here.
Comedian Russell Brand has been accused of rape, sexual assaults and emotional abuse, following a joint investigation by The Sunday Times, The Times and Channel 4's Dispatches.
The actor denies all allegations, and in a video posted online, stated that all of his relationships have been "consensual", before accusing the media of a "co-ordinated attack".
Discussions surrounding the allegations have been rampant online following Channel 4's 90-minute film titled Russell Brand: In Plain Sight, which saw four unidentified women detail their allegations.
If you have been affected by sexual violence in the news and media, the National 24 Hour Helpline is here to listen.

Anyone can call at any time for free, confidential and non-judgmental support at 1800 77 8888

See more supports at https://t.co/3iiK74M9X9 pic.twitter.com/3U1cjpB0Zy

— Dublin Rape Crisis Centre (@DublinRCC) September 17, 2023
We spoke with Dublin Rape Crisis Centre CEO Noeline Blackwell to find out how survivors of sexual assault may be affected by these discussions, and what resources are available to them.
Are there any coping techniques that survivors can use right now if they are feeling overwhelmed?
"We have grounding techniques for those moments where you are feeling triggered by something and you need a bit of breathing room. I think we would do well to train every work space and school in these hacks for getting through stressful moments until such time you can get more substantial help."
You can find a list of grounding techniques here or follow the guide below:
Bring yourself to a comfortable place to sit. Take a few deep breaths; breathing in deeply and slowly through your nose, holding your breath for a couple of seconds, then slowly letting the air out through your mouth. Now name…
5 things you can see
4 things you can touch
3 things you can hear
2 things you can smell
1 thing you like about yourself.
Take a deep breath to end.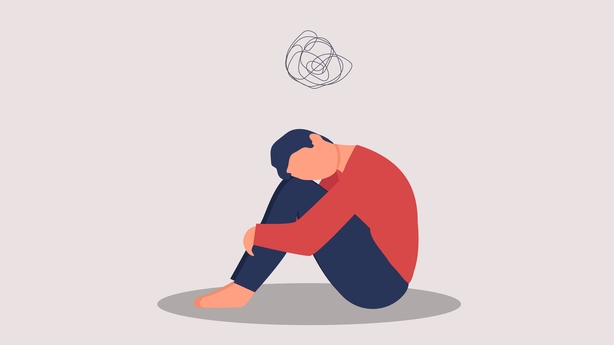 When stories of sexual assault appear in the media, as the CEO of DRCC, what are your immediate concerns?
"When people hear or read or see stories where celebrities are alleged to have carried out an assault, people recognise experiences that they have had themselves. Very often, those are experiences that they have convinced themselves, or others have convinced them, that there's nothing they can do about them.
"One of the things it brings up is the recognition that something happened to them: 'I went through this experience and I thought it was just me' - they felt isolated but have now realised that it wasn't acceptable behaviour, and are now looking for support.
"We are glad to say that we can provide 24/7 helplines 356 days of the year where people can get information, get a little bit of support, and find a space where no one is going to judge them, or speak about them without their consent - except in very limited circumstances where they are at risk of harm to themselves or a child is at risk.
"We are running a helpline on behalf of the State that is there for people to guide them to help. The webchat is a new help that is not 24/7 yet - we're working towards that - but it's another way to get confidential and non-judgemental support."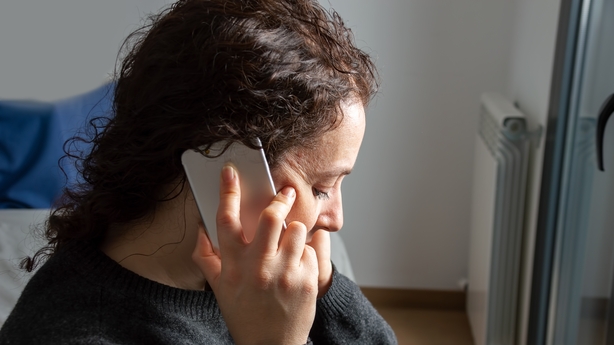 What steps can a person take if they have been sexually assaulted?
"The Department of Justice have put up The Victims Charter to help people find support if they are a victim of a crime, but in some ways we thought there was still a bit of gap in the system because you're talking about something that is very delicate and very difficult.
"For that reason, we launched a module called Finding Your Way After Sexual Violence and that is a support for someone who has been through sexual violence but doesn't know what do do next. It takes you through what's involved in holding the person who carried out the harmful behaviour accountable.
"The first thing is to be safe and to get help for yourself. Sometimes it's just about finding the language to talk about what happened to you and how to take things further."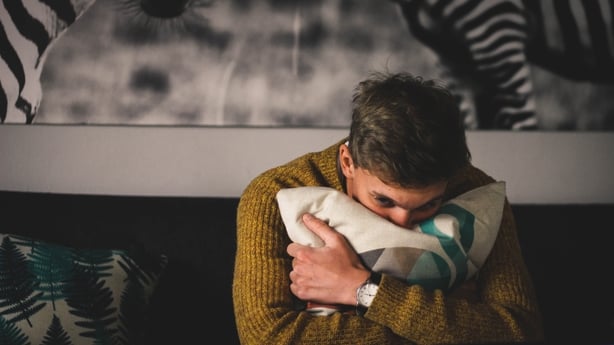 Survivors of sexual assault often fear that they won't be believed, can online discussions surrounding allegations add to those fears?
"Certainly. The Central Statistics Office released a new study on the prevalence of sexual violence over the year of 2023, and their most recent release in June was around the disclosure of sexual violence.
"They found that more than one in every two women had experienced sexual violence of some form, but that about half of those had told no one along the way. The reasons are, principally, that they minimise it in their own mind or they believe that nobody will believe them.
"It is hard to disclose rape and it is hard to disclose sexual abuse."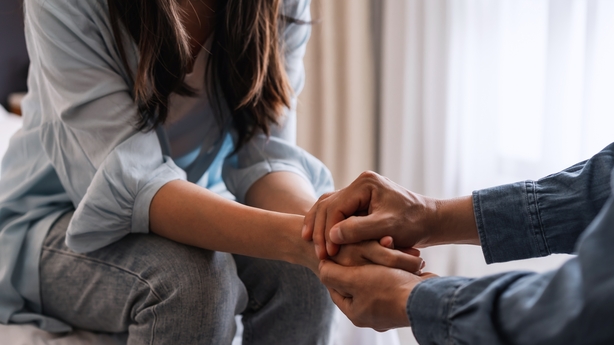 How can friends and family members help to support a loved one who has been assaulted?
"If somebody has come to you, it's because they trust you. Just listen to their story and don't judge them. They have been harmed and they want somebody to tell that to. They don't need a judgement or assessment.
"I think the main thing we can do is remind the person that they are never to be blamed for being harmed.
"Let's make sure that person is safe, that we listen to them, that they are believed, and that we don't judge them. Then we can decide what to do next. Friends and family can contact the helpline or use the webchat to get some guidance on what those next steps are."
Do we need to change the way to talk about consent in Ireland?
"We started a long-term programme of work building on the understanding of consent. If sexual activity between people who can consent [those of legal age] is taking place, then there is a real need to discuss what consent looks like.
"It's not just 'no means no' - that's part of it, of course, but the real question is if somebody is being treated as an equal within the sexual activity or sexual behaviour.
"Is there undue pressure on somebody? Is somebody being subjected to 'the awe' of being with someone more powerful than them who can influence their behaviour? Is somebody unable to consent because of their capacity because of alcohol?
"Behaviour is not consensual unless everybody engaged in it is consenting."
---
If you are in immediate danger or need emergency medical assistance, please call 999 or 112. If you need further support, call the National 24-Hour Helpline on 1800 77 8888 for free, confidential and non-judgmental support.
For more information, visit DRCC.ie here and find their survivor resources here. We-consent also have resources for survivors of sexual violence, which can be found here.