A new organisation has issued a call out for volunteers to provide aid for people who use substances at Irish festivals this summer.
Ahead of festival season, PsyCare Ireland, a festival welfare charity that was founded in 2021, is looking for volunteers who will be trained to give what they call "life-saving psychological care and education" to people experiencing mental, emotional or substance-induced distress at Irish festivals this summer.
It comes a year after the HSE introduced their pilot drug-testing facility at Electric Picnic, which gave real-time information on any dangerous substances that might have been in circulation at the festival.
Speaking on Jennifer Zamparelli on 2fm last year, Nicki Killeen, Project Manager for Emerging Drug Trends at the HSE's National Social Inclusion Office, said that there would be "surrender bins in a HSE tent and an on-site lab", which would "take a deep-dive into the drugs and tell us what is in them".
We need your consent to load this rte-player contentWe use rte-player to manage extra content that can set cookies on your device and collect data about your activity. Please review their details and accept them to load the content.Manage Preferences
Speaking to RTE Lifestyle about the initiative, Michael Ledden, a psychotherapist and spokesperson for PsyCare Ireland, said volunteers with PsyCare will be given specialised training and will work at least one festival in Ireland this summer.
"While having a background in mental health or first aid is advantageous, we accept volunteers from all backgrounds and walks of life", Ledden added.
"The most important personal attribute is that someone is empathetic and non-judgemental of people who use substances. Volunteers are asked to take our two days of training, undergo background checks and adhere to our volunteer handbook."
The training will be given with the help of nurses, psychiatrists and psychotherapists and will take place in two blocks, one online and then one in-person skills day in Dublin.
Everything from drug combinations and interactions and how to recognise if someone needs medical attention, to how to provide comfort and care to someone who is experiencing psychological difficulties and how to support those in a substance-induced crisis will be covered.
As for those who will be treated by volunteers, Ledden said they will be welcomed into a softly furnished tent, designed to be a calming environment.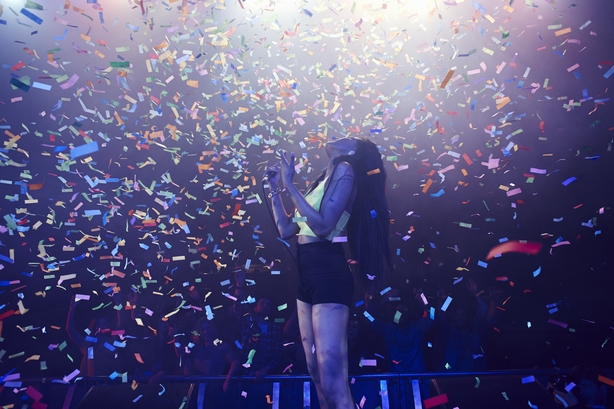 "Our service will provide mental health first aid for anyone at the event who might be upset, triggered or going through any kind of tough time. This includes those who have been attacked, spiked, triggered, overstimulated, sexually assaulted, bullied or discriminated against."
Ledden shared some advice for how to care for someone in distress from using substances, saying that "the most important thing to do if you find someone at an event who might be in distress would be to make sure that they are medically safe".
"If they are unconcious, in and out of consciousness or if they have taken a substance either known or unknown we always recommend getting someone checked by medics. Medics at events are your mates and are not there to get anyone in trouble.
"If someone is emotionally distressed our hope is that they could be brought to PsyCare to receive support, but in the absence of this the best thing is not to leave them on their own, listen to them if they need to talk and reconnect them with sober friends if possible."
PsyCare are already active within the festival circuit, having trained over 40 volunteers last year and provided support at five festivals, including Day of the Dead and Fuinneamh. They also hosted a harm reduction workshop at Electric Picnic.
To apply as a volunteer, visit PsyCare Ireland's website.
If you have been affected by issues raised in this story, please visit: www.rte.ie/helplines.