In operation since 2014, Pendulum Summit is a world-class business and self-empowerment summit that invites some of the best and brightest minds of business, leadership, and culture to share their greatest learnings and insights under one roof.
Taking place at Dublin's Convention Centre, this year's event boasts a number of high-profile keynote speakers including Olympic champion Michael Johnson, performance guru Dr. Joe Vitale, race car driver Susie Wolff, and Operation Transformation expert Dr. Eddie Murphy.
Following his presentation, we caught up with Murphy to discuss the power of a positive mindset, tips for overcoming avoidance, and the benefits of therapy.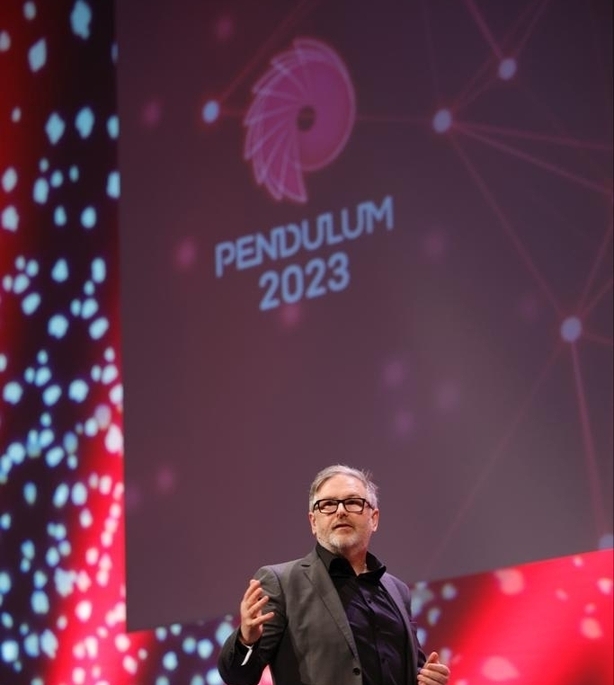 "It's about having a helpful conversation with somebody else," Murphy says of therapy, which he believes can be a great resource for support and change for people.
"I would say if people are interested in connecting [with a therapist], the relationship is really important. Have you connected with the person? If you haven't by session three, I'd recommend maybe a shift, ok? Rather than getting stuck in. We can't connect with everybody, that's just life, some people we can really connect with, and others we won't."
According to Murphy, therapists should be viewed like any other profession. If you're ill, you go to a doctor; if you want to build muscle, you go to a fitness trainer; if you need some support in your life, you go to a therapist.
"It's just a helping conversation, that's what it is. It's a coaching conversation," he explains. "A person is with you, working together and giving you that individual space to talk through and speak through [their issues]."
Whether you're putting an uncomfortable conversation to the end of your to-do list or denying its existence altogether, avoidance may seem like a handy short-term solution. According to Murphy, though, not only is it not a solution, it is an absolute hindrance.
"Avoidance will always keep challenges going," he insists. The question I ask people is what are they avoiding? Rather than plunging straight into it, total immersion into your fear, sometimes doing things step by step by step, a more gradual approach, building the skills, having a mantra in your head to face the fear, using abdominal deep breathing - there are different strategies that we can use to get us into that space."
"When we're fearful, we're throwing out adrenaline, it's quite a scary place, and for some people that can lead to panic attacks and different levels of anxiety. When a person thinks themselves into that space, a person can use cognitive tools to think themselves out of that space."
To find out how we can introduce more positivity to our lives, watch our interview with Dr. Eddie Murphy back above.