In operation since 2014, Pendulum Summit is a world-class business and self-empowerment summit that invites some of the best and brightest minds of business, leadership, and culture to share their greatest learnings and insights under one roof.
Taking place at Dublin's Convention Centre, this year's event boasts a number of high-profile keynote speakers including Olympic champion Michael Johnson, performance guru Dr. Joe Vitale, race car driver Susie Wolff, and LaFawn Davis, a Senior Vice President of Environmental, Social & Governance (ESG) at Indeed.
Following her presentation on well-being in the workplace, we sat down with LaFawn to ask her about the importance and benefits of keeping employees happy.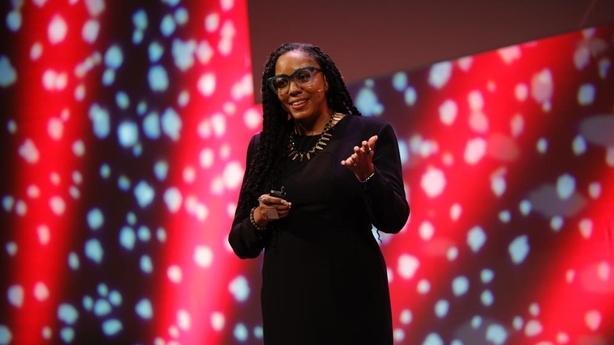 Leading teams that focus on sustainability, diversity, inclusion, accessibility, social impact, and AI ethics, LaFawn had fascinating insights into what drives both employees and employers to success.
"Oftentimes, when people are leaving their jobs, they're looking for economic opportunity but, in this case, I think because of the pandemic it's given people time to take a pause and understand what's really important to them.
"Things like flexibility and trust, stress levels, purpose - those are things that are really important to people. As they look to leave their current opportunity, they're looking for companies that do much better with wellbeing."
While it makes sense that employees would want to squeeze as much happiness out of their roles as possible, LaFawn insists that enhancing a sense of wellness in the workplace is of benefit to employers.
"As employees experience well-being in the workplace, they actually keep a company's purpose in mind and the outcomes that a company wants to have. They're able to problem-solve better, be more innovative, and work for you longer because they're actually there."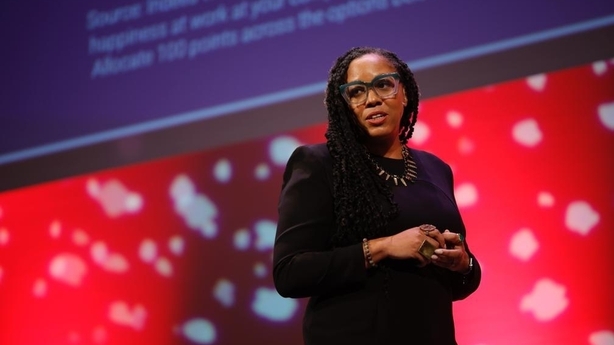 No matter the size of the company, LaFawn says that employers should get to know their employees in order to find perks that feel authentic to the culture. Simply put: you can't put a ping-pong table in the break room and expect everyone to be happy.
"As companies really take a look at what's important to their employees, and be authentic to what that means, you're developing transparency and trust, and you can dial up emotional intelligence in your organisation.
"You can figure out how to address stress in your organisation. Those things are much deeper than the perks that companies often will give."
Named in Entrepreneur Magazine's 100 Women of Impact, Fast Company's Queer50, and San Francisco Business Times's Most Influential Women in Business, in addition to being counted among Fortune's Most Powerful Women, we wanted to know what kind of happiness indicators LaFawn values in her own career.
"For me, it really is having trust in an organisation and also having psychological safety," she says.
"Psychological safety is so important, it leads to innovation because you can ask questions, you can push against the status quo. No one wants to be made to feel made stupid or that they don't know what's happening, so being able to have an environment where you can have trust and psychological safety is very important to me.
"Being able to have flexibility is also very important to me. I don't really believe in work-life balance anymore. There's no 50% - 50%, it's really about how we integrate our work in our lives."
To find out more about LaFawn and the questions she encourages jobseekers to ask potential employers, watch the video at the top of the page.