Dr. Caroline West is a sex educator and host of the Glow West podcast, which focuses on sex, sexuality and the body. Here she writes about the turning tide in sex education and why we still need to work toward a culture of consent.
In Ireland, conversations around consent have exploded in recent years. Recently, minister for Higher Education Simon Harris announced the creation of 17 new posts across third level institutions that focus on tackling sexual violence and harassment.
The NCCA have also indicted that, after a public consultation and review, the post-primary school sex education curriculum, will be hopefully rolled out in 2023/4 for the junior cycle curriculum, with the senior cycle curriculum also being redeveloped and rolled out from 2024/5 onwards.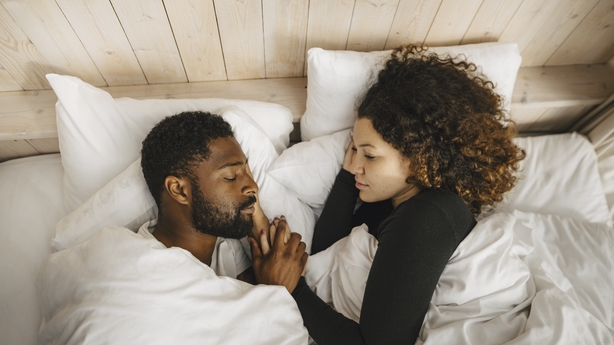 This update has actually been quite progressive, including content such as: consent, contraception, positive sexual expression and relationships, safe use of the internet, social media and its effects on relationships and self-esteem, LGBTQ+ sexualities and identities, and is also inclusive of people with disabilities.
This development cannot be underestimated in its importance for protecting vulnerable young people. We know from research from Women's Aid that many young women experience domestic abuse from partners, and research from Dr Michelle Walsh found alarmingly high numbers of sexual harassment and sexual violence experienced by teenagers in schools.
Consent is for everyone. For all relationships, genders, and sexualities - and all types of relationships.

Learn more at https://t.co/q5CLh3NweI at the link in bio.#ConsentIsForEveryone #activeconsent pic.twitter.com/uY9Dn0ELQ4

— Active* Consent (@ActiveConsent) October 20, 2022
Additionally, Active*Consent research found that 92% of post primary students agreed there is a need to talk about sexual consent even in a relationship. However, this conversation about consent was hindered by feeling awkward, embarrassed, or even being afraid of being judged or ruining the mood.
A lack of comprehensive sex education that excludes consent does not help build confidence amongst young people, so it is fantastic to see the updated curriculum will include consent.
Many first year students at third level also experienced high levels of sexual violence, with 29% of women, 10% of men, and 28% of non-binary students reporting non-consensual penetration. Furthermore, 44% students reported experiencing non-consensual sexual behaviour.
These statistics are obviously shocking, and far too high - and not a world that young people should be left to navigate on their own. It is hard enough to explore sexuality as adults, so it is unacceptable to leave young people to do this on their own, without adequate education, cultural change, support from teachers and parents, and access to age-appropriate education.
Thankfully, the vast majority of teachers and parents are very much on board with these changes and supports.
We need your consent to load this Instagram contentWe use Instagram to manage extra content that can set cookies on your device and collect data about your activity. Please review their details and accept them to load the content.Manage Preferences
Sex educator and occupational therapist Sarah Sproule works with parents and caregivers in Ireland to help them become more comfortable talking to the young people in their care about sex. She recognises that this is often not an easy conversation, as parents often did not receive good sex education themselves and grew up at a time when Irish society was refusing to address sexual violence, sexual wellness, and domestic abuse.
This can lead to anxiety, awkwardness, and being unsure of where to start having these conversations with young people. Sarah advises that parents/caregivers can get comfortable talking about consent by "realising that consent is not actually about sex - it's about how we co-exist as humans with each other, and that we can create a consent culture in our home around activities, what kids wear, whether kids get to choose who hugs them or not".
One of the big questions that is often asked around consent is what age people raise this topic with children, and concerns over sexualising children are often part of this anxiety. Sarah has encountered this many times when supporting parents, and believes that is possible to overcome these feelings.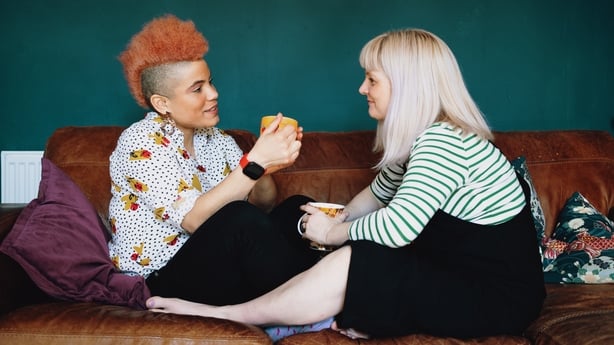 She says we can start "by accepting that when we haven't been brought up in consent culture, it can feel weird and awkward to prioritise it, and we can also feel anxious that other people will criticise our decisions as they might not understand why empowering young children is important".
"One of the ways I talk to parents about doing things differently is to think about what is more important: is it more important to set our kids up with the skills and abilities to advocate for their own needs, or are we choosing to keep the adults in our lives comfortable instead? When that gets clear in people's minds, often they are willing to take on the discomfort of doing something new."
She adds that "it's also about appreciating that when we are at the forefront of a movement, and that to help us, we need to find parents who have similar values and give ourselves the benefit of a community that has our back and understands why we are doing these things. These communities also appreciate that while it is hard, that these decisions are the right decisions to make".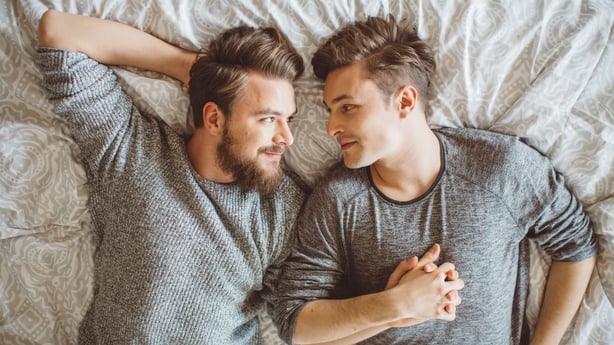 Building a consent culture where sexual violence, harassment, and domestic abuse are minimised is a societal wide effort - from educators, parents, politicians, and support groups. Continuing to have open, informed conversations about the realities of rape culture versus consent culture will help build a world where young people are less at risk of violence of this kind.
The good news is that this work is well underway, and change is rapid in this area. We all have a part to play in building a better world for young people, and Ireland is embracing this work at last.
For more articles from Dr. Caroline West, click here.
If you have been affected by issues raised in this story, please visit: www.rte.ie/helplines.
---
The views expressed here are those of the author and do not represent or reflect the views of RTÉ.