The Bike Circus in Clonakilty is a community bike workshop that teaches people how to restore and maintain their bikes.
73-year-old Jack Kelleher, a retired judge from the US, is one of the founding members. He told the Nationwide team that his bike kept him young, likening it to Oisin's white mare in the mythology of Tír na nÓg.
"I've always felt that cycling was part of whatever keeps me, personally, young. I felt that my bicycle was my magical horse, and that as long as I kept riding my bike and stayed on my bike I'd be fine, but if I step off and touch the ground, I'll be like Oisin, I'll instantly turn into an old man and crumble into dust. My bike is my magic horse and I'm going to stay on it as long as I can."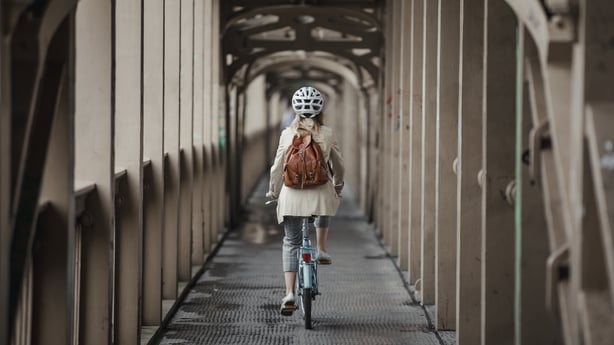 One aim of the Bike Circus is to empower cyclists by teaching them how to maintain and care for their trusty steeds.
"I think just having a basic knowledge of what you can do when you've got a puncture, when you need to adjust your breaks, when you need to get the chain on - just simple, simple things that you can learn in an afternoon really transforms your relationship with the bike. The more you do that, the more you get joy from being on a bike," says co-founder Justin Grounds.
If somebody wants to learn even more about their bike, they can join the Circus' mechanic programme, a free apprenticeship that requires 100 hours of commitment.
"We don't pretend to make them master mechanics in 100 hours, but it's a good step forward," says Jack.
To learn more about the The Bike Circus, watch Nationwide's report above.