How Long Will You Live? is an exciting new series that aims to help people increase their life expectancy.
Across the series, Dr. Phil Kieran will profile a selection of contributors who have neglected their health, and give them each a bespoke six-week health plan to see if he can improve their life expectancy.
---
Catch up on the latest episode on the RTÉ Player here
---
With the help and support of family, friends and a team of health professionals they will attempt to achieve significant improvements in their general health, as well as adding years to their predicted life span.
We caught up with the Cork-based GP to find out more.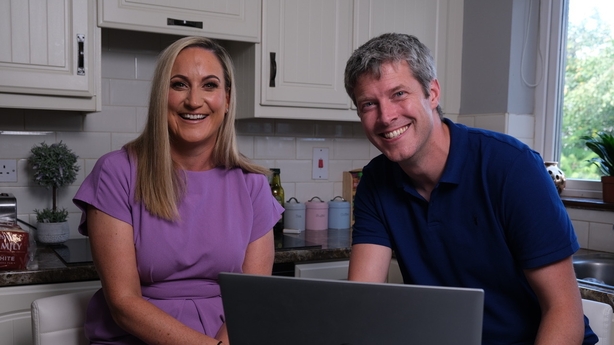 What were the key health indicators you studied in these contributors?
"We're trying to look at as many things as we can so we're looking at routine blood screenings like cholesterol, blood count, sugar, and the obvious things like that. Then we're looking at heart health, overall fitness levels, strength and lifestyle modifiers.
"We're trying to take a look at the whole picture. The whole person including their hobbies, their lifestyle, their stress levels and anxieties, and then trying to come up with a holistic approach to it rather than just focusing on weight or just focusing on cholesterol.
"A lot of time, when services focus on just weight or something like that, you can make a lot of unsustainable changes just to try and get the numbers down. We're focusing on making small changes across the board so that the benefits feed into your overall health."
What is the biggest health issue facing people in Ireland in 2022?
"I think one of the biggest things is an issue in Ireland is that we don't necessarily have a culture of exercise. Most of the Irish population probably played sport in their teenage years but we don't really have it as the norm for people to plan their work day around getting exercise in. Certainly, most employers wouldn't not think it reasonable to plan for their employees to go out and exercise during the work day.
"Whereas in other countries like Australia, for instance, there is a much bigger emphasis put on physical activity. Now, they have better weather for it than we do, but then again our weather is not extreme. I would always be encouraging people to increase their activity level."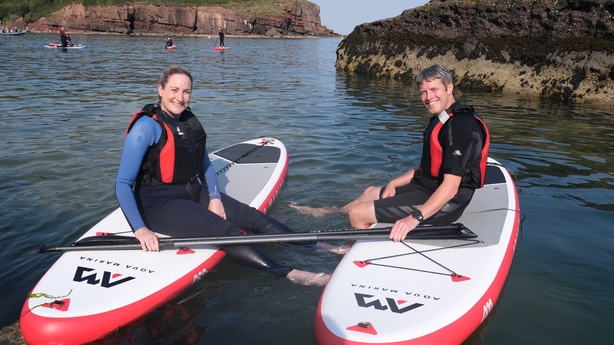 Do you think that's changing with the younger generations?
"Its hard to know because I think younger people, people in their teens and twenties, have always been pretty good at exercising, particularly going to the gym and getting the aesthetic changes.
"I hope it will change because we're learning more and more about the benefits of being less sedentary, so I'm really hoping we see this generation continuing their love of playing sports into their 40s, 50s, and 60s."
What is one thing most people can do to improve their health throughout the day?
"Moving. Particularly in the evenings when we sit down to watch an hour or a couple of hours of TV. There are some studies that suggest that sitting stationary in the evenings for more than 45 minutes at a block is very bad for your health. To avoid some of that, all you need to do is get up and move around for a minute or two. Walk into the kitchen and back... ideally, don't come back with a pint or a bag of crisps.
"It's funny, the advice that the people who ran the study were giving was to get up any time an ad-break came on, but with streaming we no longer have those. So every 45 minutes or so, stand up off the couch. That would be the single biggest thing people can do, and there are very few people who could honestly say that's not achievable."
How Long Will You Live? airs on RTÉ One, Tuesdays at 8:30pm.
Catch up on the RTÉ Player here