This year's batch of Love Islanders have been stealing headlines and entertaining viewers with their shenanigans, but some aspects of the oft-controversial show have stolen headlines for the wrong reasons.
Love Island has prompted thousands of complaints in recent weeks, with viewers concerned about examples of misogynistic, controlling and toxic behaviour.
Mary Hayes, Project Lead for the Women's Aid Too Into You campaign which is a part of Women's Aid, and Orlaith Condon, journalist and podcaster, joined Philip Boucher-Hayes on Today with Claire Byrne to discuss the complaints levelled at this year's season of Love Island.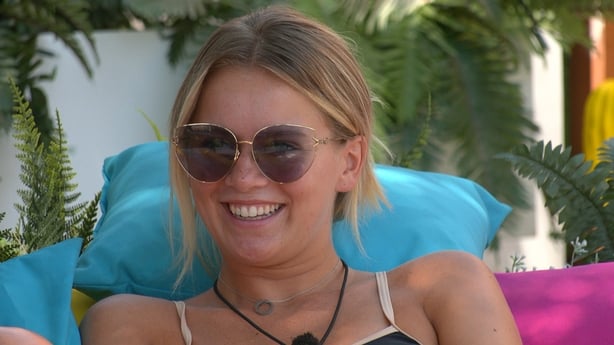 One cause for complaint has been the treatment of Tasha, the first deaf contestant on the show, by the boys in the villa.
While viewers were delighted with the representation brought onto the show by Tasha, she has also "played the Love Island game" of dating one guy and then moving onto another, says Condon, which led to some of the men in the villa turning on her.
"There seems to be a level of obsession about her so-called missteps and mistakes that she had made in their eyes", she adds.
"That feeling that they can say whatever they want and call her whatever they want has just crossed the line for a lot of fans, and for myself particularly. I found this last couple of episodes the hardest to watch of any part of Love Island that I've watched over the last five or so years."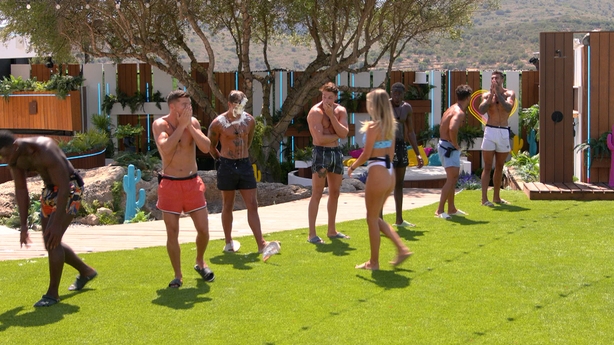 This was seen especially in the recent 'Snog, Marry, Pie' game on the show, where you pick the person in the villa you'd like to snog, marry or hit in the face with a pie. Condon says seeing both Luca and Dami forcefully pie Tasha in the face, as well as their reasoning for doing so, was disturbing.
"She's now no longer fighting back and she seems truly exhausted by it", she says, adding that Tasha's father had to release a statement explaining the difficulties with communication she has from her disability.
The men involved apologised, but Condon believes that producers likely intervened: "I think it was probably prompted given the backlash online and the calls for ITV to rectify the situation and remove them from the villa."
As well as this, the dynamic unfolding between Gemma and Luca has unsettled many viewers. After the recent 'Movie Night' episode, where clips of the contestants' behaviour was played in front of the wider group to reveal secrets, Luca's intense reaction to a conversation between Gemma and Billy, another islander, set Twitter on fire.
"It is a reality show and you're meant to watch these people interact but we know it's very contrived and ITV has a responsibility to jump in as well", Condon says.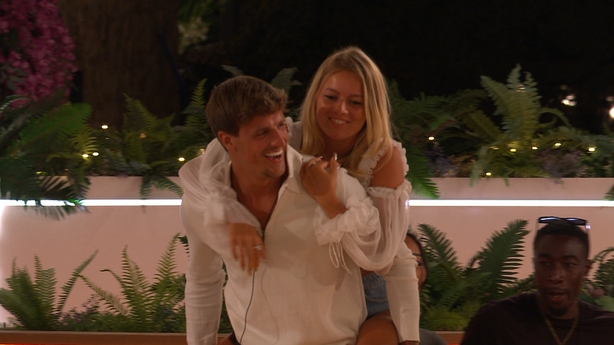 Hayes adds that there is one silver lining to the unsettling dynamics playing out on screens, saying, "In some ways, it has started an important conversation around relationships".
"This show has a massive viewership from young people, particularly young women and they're watching, they're learning about relationships and dating, what's acceptable, what's not acceptable and what's normal.
"The issue is this is reality TV, it's not real life and it doesn't accurately reflect how people date in real life because they move so fast and they're in this pressurised environment."
She adds: "What we have seen in the show is there have been really dangerous, unhealthy behaviours, red flags, common warning signs of abuse like gaslighting and love=bombing going unchecked and being broadcast as entertainment."
If you start to see patterns like these in relationships around you, Hayes suggests using the Too Into You resource from Women's Aid, which provides information about healthy relationships and warning signs of abuse.
If you have been affected by issues raised in this story, please visit: www.rte.ie/helplines.