PE teacher, TV presenter and Home School Hub múinteoir Emer O'Neill has recently become a brand ambassador for the Kellogg's GAA Cúl Camps.
The summer camps provide primary school boys and girls – between the ages of 6 and 13 – with an action-packed and fun-filled week of activity in a bid to optimise learning, enhance friendships, and improve their overall wellbeing.
Not only that, but there is an annual competition that gives the public a chance to win cash for their local GAA club. There are three cash prizes to be won of €25,000, €10,000 and €5,000, and all nominated clubs are now entered into the big draw.
"It's so helpful to different clubs around Ireland," Emer says of the competition. "I went to visit last year's winners and I got to talk to the manager of the club, and he just said it was lifechanging for the club. They've been able to do so much with it in terms of improvement of facilities and equipment. It's an amazing project."
We need your consent to load this rte-player contentWe use rte-player to manage extra content that can set cookies on your device and collect data about your activity. Please review their details and accept them to load the content.Manage Preferences
Listen: Emer O'Neill speaks to Jennifer Zamparelli on RTÉ 2FM.
As a someone who lives and breaths sports, there's no better woman to promote such an endeavour than O'Neill.
The former Ireland basketball star recently hosted Keep It Up, a female-led documentary series that looked into the worrying trends of young girls dropping out of sports.
According to research, over half of girls participating in sports in Ireland drop out by the time they are 14. Of those girls, 71% say they are more likely to give up because they are not as encouraged as much as their male counterparts.
"There's no one-size-fits-all approach to keeping girls in sports," Emer insists. "We had really amazing motivational speakers - really amazing women in sports - coming in and, for a lot of the girls, that's what they needed."
"One of the girls, Cody, had dropped out of Gaelic and we had three women from the Offaly team - they were the first All Ireland Ladies team ever. There is such a thing as the All-Ireland Final for women because of them. It had never been done in the history of Ireland, so to meet those women who paved the way was really inspirational."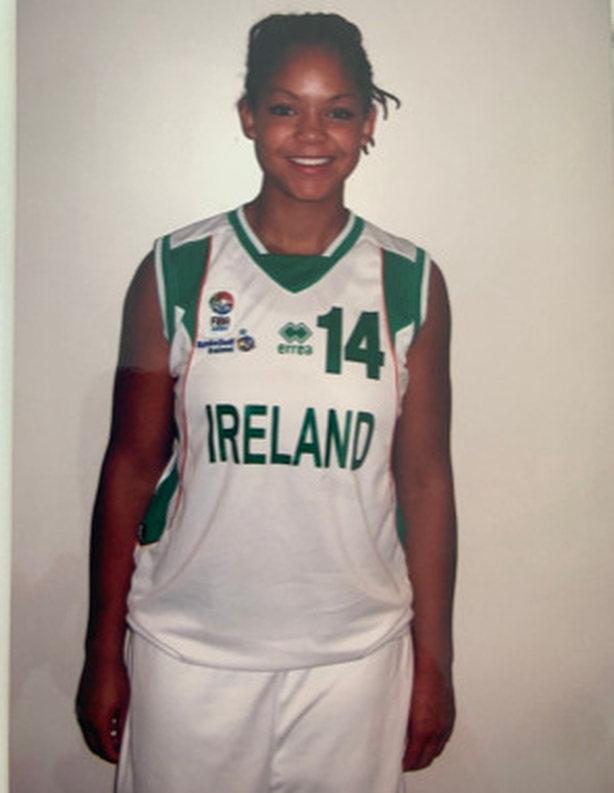 Praising Irish athletes such as footballer Stephanie Roche, GAA star Valerie Mulcahy, and rugby player Nora Stapleton for breaking barriers and paving the way for young women, Emer says that more needs to be done to ensure Irish girls find a home in the sporting world.
"Nora actually took part in research to find out why girls were dropping out of sport, and it's so amazing to have our own Irish statistics to say that this is an issue right here on our doorstep that we really need to highlight and see what we can do to encourage our children to stay in sport."
"A lot of kids at primary school level, it's a period that can make or break their future in sport. You see the drop off come when they go to secondary school. If they're not experiencing success, they start to believe that it's not for them and they're not good at it."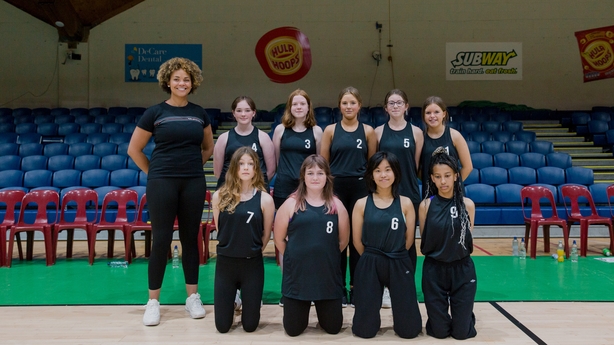 While the Irish school system sees children taking part in PE classes once a week, in countries like America it's once a day, and taught by qualified instructors.
Having taught PE in the States herself, O'Neill says that Ireland is at a disadvantage as children aren't at the appropriate skill level by the time they start their secondary education.
The solution, she says, it to focus on the benefits of taking part rather than the final results.
"We really need to focus on the participation sides of things and the fun factor. It's not about 'will my child play for Leinster' or 'what kind of career might they have' because there's only such a small few people that actually end up doing that."
"The most important thing, for me as an educator in sports and fitness and activity, is that I'm helping kids to get a passion for something where they feel excited and happy and they build friendships and see all the positives that it brings. It's not about winning or losing, it's about the experience and having an outlet."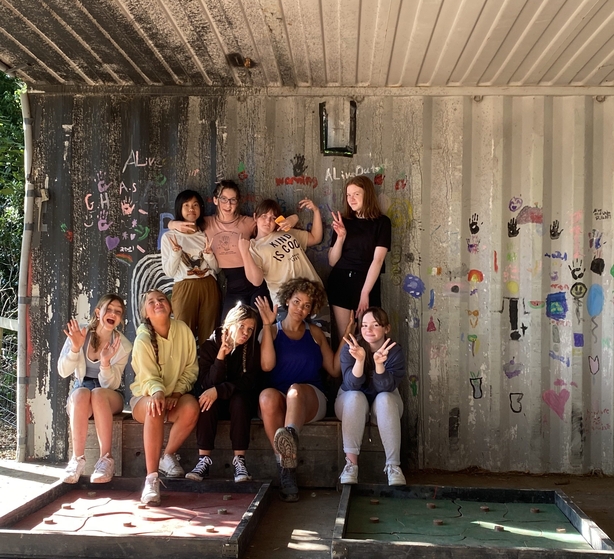 Speaking on the ties between physical and mental health, O'Neill argues that if kids learn to blow off steam with physical activity, it will stand to them later in life.
"When kids leave secondary school level, you would hope that it has been instilled in them to get daily exercise. You don't have to be part of a club or a competitive sport. Individual things like Crossfit, Pilates, dance, hiking, biking - there's an array of things out there."
"You haven't tried every sport in the world," she continues. "I'm 37 and I haven't tried them all. [On Keep It Up], we tried things like rock climbing, ab-sailing, cliff-diving, spinning classes, yoga, Pilates - just so the girls would experience things that they had never experienced before."
"You are sporty, whether you believe it or not," she adds.