We truly are living in the era of the scam, with cybersecurity a hot topic after last year's major ransomware cyberattack on the Health Service Executive of Ireland.
While fictionalised portrayals of scammers is nothing new - movies like The Sting and Catch Me If You Can have captured our imaginations for decades - in recent months, popular culture is all the more interested in the stories of real cons. TV shows, documentaries, podcasts and films about scammers have been released in an onslaught, and happen to align with the massive interest we have in true crime.
We need your consent to load this Instagram contentWe use Instagram to manage extra content that can set cookies on your device and collect data about your activity. Please review their details and accept them to load the content.Manage Preferences
Many would argue that as scamming and fraud is a crime, it would be considered part of the true crime genre of content. True crime content is one of the most popular genres in existence, and social media, streaming services and audio platforms are saturated with discussions of real criminal cases and unsolved murder mysteries.
However, as discussions about the ethics of consuming and producing the genre come to the forefront, we are seeing a higher level of consideration about why we enjoy true crime and ask is it okay to profit from the regaling of tales of other people's miserable reality.
With discussions of true scammers, we are removed from that ethical conundrum - yes, these accounts of scams have devastating financial outcomes for the victims, and the perpetrators of these scams are clearly morally reprehensible, but ultimately the intrigue is not hinged on reports of bloodshed.
True crime taps into the concept of schadenfreude - a German term composed of schaden, meaning "harm," and freude, meaning "joy."
It is believed that psychologically we enjoy true crime content as a protective measure - if we are aware of the worst things that can happen, perhaps we will be less likely to become a victim ourselves, and the same idea can be applied to our newfound fondness for the art of the scam.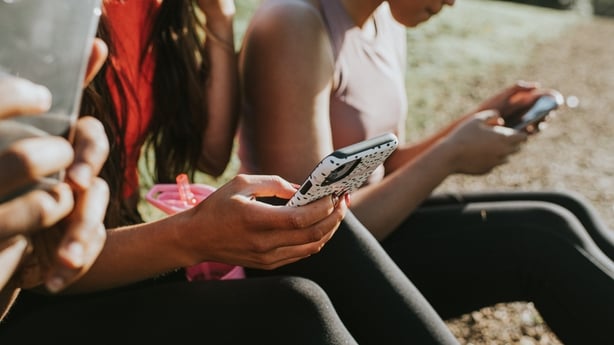 From Bernie Madoff in the 1990s to the girl bossing business fraudsters of the influencer era, there is almost always a human angle to these scams that intrigues us. While the scams we all encounter every day seem detached and robotic, in texts pretending to be An Post and calls with an automated voice recorder claiming to be from a streaming service, the stories of scammers that have gripped the attention of global audiences in recent months have all been distinctly personal - with a real human element we can all relate to, be that the want to accumulate wealth or the need to be loved.
The most popular tale of an alleged scammer at the moment is arguably that of Anna Sorokin - aka Anna Delvey - the German 20-something who conned her way to the precipice of the Manhattan elite by portraying herself as an oligarch's daughter, set to inherit an outrageous fortune.
The book My Friend Anna, written by former Vanity Fair photo editor Rachel DeLoache Williams who ended up stuck with the bill for a lavish trip Anna invited her on, 20/20 documentary The Sinfluencer of Soho, the hit Netflix series Inventing Anna and millions of references in popular culture later, the life of the fake heiress has piqued the interest of the world.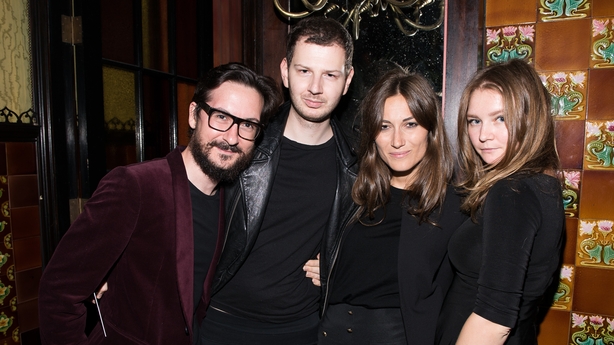 This while she spent three of four-12 years behind bars for one count of attempted grand larceny, three counts of grand larceny and four counts of theft services after her trial in 2019. Even during her trial, her celebrity status was clear, as social media posts dedicated to documenting her in-court outfits went viral.
On the other side of the USA, Elizabeth Holmes was busy hustling to get her medical device marvel Theranos off the ground - promising that the device could run a full report of blood screening through just a finger prick test - a concept she had been told by her Stanford medicine professor was impossible.
Despite millions invested, the tech didn't line up, and a California jury ultimately found her guilty on three counts of fraud and one count of conspiring to defraud private investors in the blood-testing startup. She remains free on a $500,000 bond, and will be sentenced in September where she could face up to 20 years in prison. Disney + has immortalised her actions in a hit streaming show called The Dropout, starring Mean Girls icon Amanda Seyfried.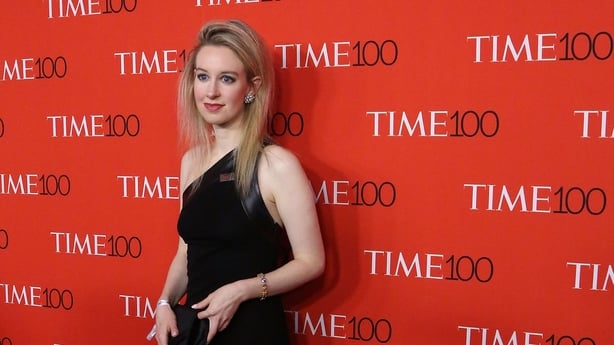 While 2022 may be the year that scammers become celebrities, Catfish: The TV Show has been enthralling audiences with real accounts of online deceit for a decade - oftentimes showcasing catfish, or someone who lures others into a relationship by means of a fictional online persona, who trick their victims into sending them money and gifts.
Catfish: The TV Show was a huge cultural touchpoint when it was first aired, as it exposed an aspect of our - at the time - still developing online society, where people were able to pretend to be something they are not for the first time without having to lie to someone's face directly or produce fraudulent documents to get what they wanted. They could simply take some pictures of an attractive person from Google Images, start a new social media profile, and become whoever they had always wanted to be.
While the participants of the show Catfish are extreme examples, our fondness and interest in scammers in the digital age could stem from our own subconscious methods of putting our best foot forward on social media. It seems like every other day, an online influencer comes out with a story of personal hardship, and points to how well they covered it up on their online profiles, adding the ever present reminder that "Instagram isn't real life, guys!"
We need your consent to load this Instagram contentWe use Instagram to manage extra content that can set cookies on your device and collect data about your activity. Please review their details and accept them to load the content.Manage Preferences
But when influencers are going so far as to pay a small fee to take pictures on a fake photography set of a private jet to pretend they can afford to fly private when travelling (yes, really) and Mary down the road hasn't quite got the hang of knowing how to stop the background of her photos from warping when she photoshops a few inches off her waist in her latest picture, it's little wonder that we hanker to get inside the minds of the people who dare to take their deceptions to the highest levels, when we ourselves are surrounded by and participate in the digital art of manipulation each and every day.
These Netflix and podcasted anecdotes of big time, obvious, in-our-face scammers feel to us like a triumph as we see someone get caught out for their deceit, before we go back to scrolling on Instagram where celebrities, influencers and friends bolster their successes and appearances with exaggerated captions, highlight reels and fraudulent filters.