Featuring expertise from Katie McKenna & Dil Wickremasinghe, and narrated by Clinton Liberty, RTÉ's Mental Health Lessons is a series of short mental health lessons that everyone can benefit from.
We know that we can experience grief after losing a loved one, but grief can actually come in all shapes and sizes and after all types of losses, whether it be losing a relationship, a job, a possession.
You might even grieve for dreams or plans that you had hoped to have, which is something that affected many people in the pandemic.
Grief is your body's natural response to loss. And it's really important to understand that it's experienced not only emotionally but psychologically, spiritually, philosophically and physically.
You've probably heard that you will experience five stages of grief, but this isn't exactly true. Processing grief may be different for everyone; you may go backwards and forward, or up and down. There's nothing wrong if your grief doesn't fit into this model.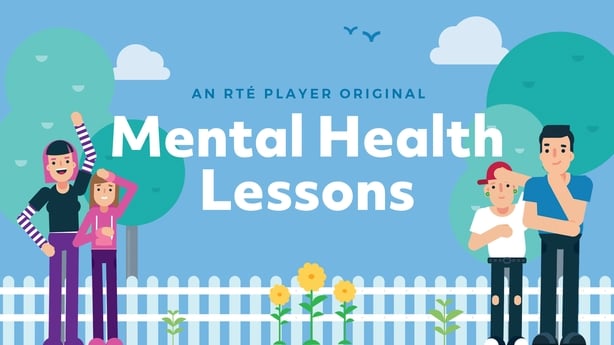 When we don't process how we're feeling as it's happening, emotions can build up and eventually cause a tsunami of unprocessed emotions that we can't deal with. What we want to do is handle each wave as it comes so that we can move forward.
So how do we do this?
The way to process grief is to talk it out. Talk to anyone that will listen to you and, of course, cry it out. There are so many beautiful rituals that we have, especially around the death of a loved one. Show up to those rituals.
If you have the courage to process the pain as it comes up, you'll be able to move through it and then move on.
If you feel like you need support, please contact your local mental health services.
If you have been affected by issues raised in this story, please visit: www.rte.ie/helplines.