Featuring expertise from Katie McKenna & Dil Wickremasinghe, and narrated by Clinton Liberty, RTÉ's Mental Health Lessons is a series of short mental health lessons that everyone can benefit from.
People often make the mistake of thinking that the absence of a mental illness is a sign of good mental health, when actually it's so much more than that.
Good mental health and wellness is about living with ease, independently and separately of the world that we are living in.
We are taught as we grow up that we should brush our teeth, eat our vegetables, drink plenty of water and get regular exercise - these are embedded in our daily routines to look after our physical health. But what can we do on a daily basis to look after our mental health in the same way?
Self-awareness is really key when it comes to looking after your mental health on a daily basis, as this will help you to embrace who you really are in this world, and also help you make those decisions in relation to what kind of life you want to create for yourself.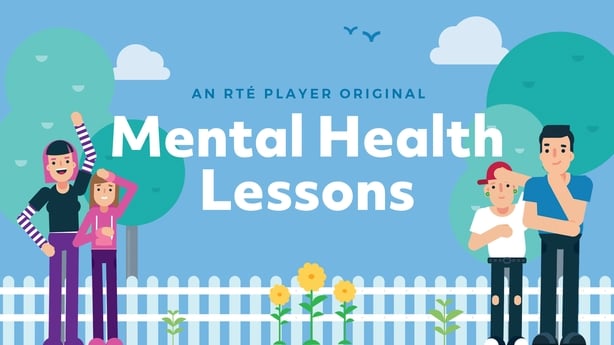 You can foster greater self-awareness by spending quality time with yourself and, of course, nurturing your connection to those around you.
When you need help to reach fitness goals, you may see a personal trainer. When you're physically sick, you will visit the doctor. The same is true for our mental health; the support of friends and family can help put you on the right track, or going to therapy may be the thing you need.
When it comes to good mental health, it's important to remember that you are the expert of your own self. The moment you feel something's not right, it's really important to nip it in the bud.
If you feel like you need support, please contact your local mental health services.
If you have been affected by issues raised in this story, please visit: www.rte.ie/helplines.