Filling in for Jennifer Zamparelli on RTÉ 2FM, Lottie Ryan spoke with senior career coach at Clearview Coaching Susan Keating about how companies and staff can handle returning to the office.
If you're an employee who has been asked to return to the office you may have mixed emotions. Maybe you miss the day-to-day routine of office life, maybe you're dreading the morning commute, or maybe you're hoping for a hybrid option.
No matter the situation, Susan says that employers and employees need to be empathetic and try to see things from the other person's perspective. Additionally, she says, we all need to resist the urge to make rash decisions.
"This is not the right time for people to be making rash decisions or to be putting big mandates out there," she tells Lottie.
"It's a time to take a breath and just go 'let's do this slowly, let's take our time, and let's collaborate and talk to each other' - that's the most important thing. Take a breath and don't do anything rash. I'd say that to both employers and employees."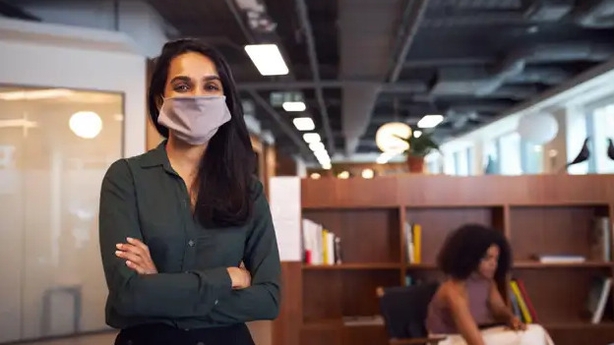 When it comes to returning to the office, Keating says that most employers should have a back to work plan at this stage, with most businesses rolling out a slow and steady scheme, requiring workers to come in for two or three days a week to begin with.
"They have to ensure the safety protocols are there and, most importantly, managers need to talk one-to-one with each employee to make sure how they're feeling and what they need to do to make the transition back to the office safe to them."
Ultimately, Susan says, finding our feet in 2022 will be a lot easier if we both employees and employers remain flexible.
"It's about adjusting, it's not being rigid in our approach to this. It's just seeing what's working for everybody and it's not that complicated when we just have that open communication."
To hear Susan's thoughts on contracts, clients and reasonable changes, listen back above.