As well as growing moustaches and raising funds, Movember is a vital part of changing attitudes for the better, and encouraging men to mind their mental and physical health. Here, GP Dr. Phillip Kieran shares some tips for men to mind their health and support their friends.
It's November already and as you walk the streets of Cork city, you can spot the mos creeping across the
faces of normally clean-shaven men. In previous years, my more 'entertaining' colleagues and family would have said it was Movember all year round for me, as I proudly sported a beard for six years from 2015.
However, the beard disappeared earlier this year which means more Movember options opened for me in 2021. I've signed up to a fitness challenge - I'll be moving 60km this month, to remember the 60 men lost every hour to suicide* around the world.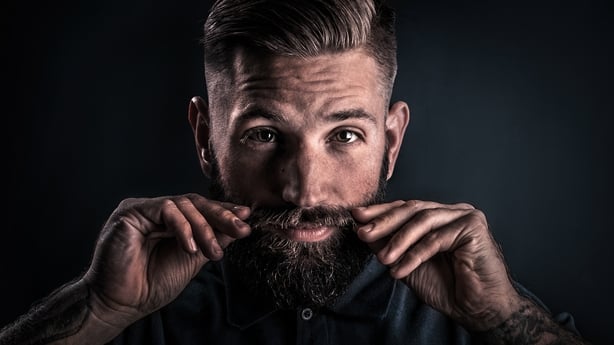 It's the best option for me as I find exercise is central to minding my own mental health, and it has definitely
fallen down the list of priorities in the past 18 months.
If you're growing a mo for Movember, or taking part in another way, good on you. The campaign's top issues
of mental health, prostate cancer and testicular cancer are some of the most common concerns raised by male patients with me at our practice on the city's Washington Street.
It's great that the campaign highlights those three issues together. It reinforces the message that mental
health concerns are as real and can be as serious as any physical illnesses and conditions.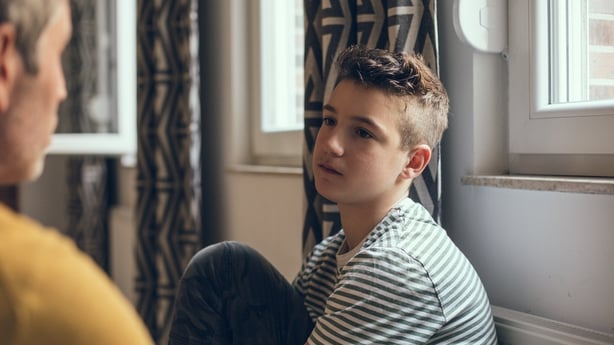 When it comes to mental health, I would advise watching out for these kind of indicators if you think something might be up with your own mental health, or the mental health of a guy in your life:
A low mood that doesn't lift after a couple of weeks
Changes in usual sleep patterns and appetite
A sense that everything is hopeless, not being able to enjoy things
Difficulty in focusing on activities, such as work or usual pastimes
These are just a few of the potential signs that something might be up. The first thing to do if you are
worried about yourself or someone else is to talk.
If it's yourself that you're worried about - talk to someone.
If it's someone else - talk to them, and if you're still concerned at that point, encourage them to seek help or consult an expert on their behalf, if it's appropriate.
When someone's struggling with the way they see the world, an outside view which shows them another way of seeing things can be really helpful. It shows them they're not alone, which can be a very hard thing to see without an outside influence.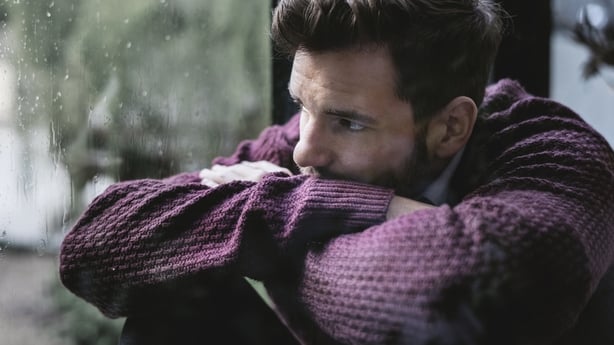 Testicular cancer is the most common form of cancer in men aged from 15 to 35, but the good news is that
the cure rate is over 90%. What's crucial here is awareness.
Guys should be checking their testicles regularly from the age of about 15, and the HSE's website has clear instructions about how to do this properly. It's a good idea to get to know what's 'normal' for you. For example, if one testicle usually hangs lower than the other, you'll know it's unlikely to be a cause for concern (one usually does to stop them colliding when walking or running).
If you or someone you know has a concern about their prostate, there are simple checks that can be done.
If you've noticed changes or symptoms that you think could be linked to a prostate issue (again, check the HSE for a full rundown), it's vital you go to your GP straight away. When guys think about prostate health, they automatically dread the examination.
Yes, we've all joked about it and laughed nervously about it, but at the end of the day, it's a medical procedure that could play a vital role in your health. You might be surprised to find that you'll take a moment's embarrassment over a delayed diagnosis of a serious condition any day.
Embarrassment and misplaced 'macho' attitudes have been getting in the way of men's proactive health decisions for years, and this is part of the reason that men have lower life expectancy than women. I don't think embarrassment about bodies is purely a male attribute, but I do think that broadly, we've further to travel on that road than other people in our lives.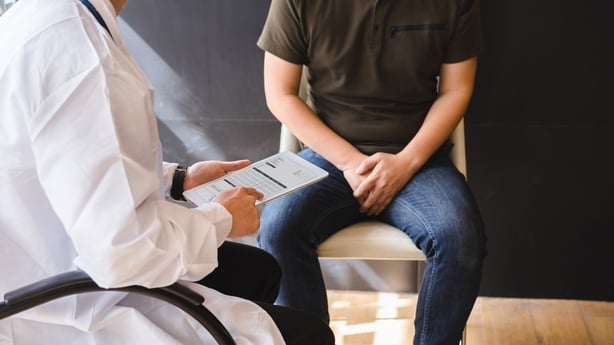 Here's the thing - the more you talk about something, the less embarrassing it becomes. Movember has been
doing a great job on this in recent years, getting hundreds of thousands of people on their campaigns spreading the message about men's health. That's got to have a trickle-down effect among their friends, families, colleagues and neighbours.
The spread of their campaign right around the world can't help but have people talking about men's health,
from spotting more 'mos' on the street, to hearing about people's Movember fitness challenges and other great efforts to get the message out there.
Other companies are helping to spread the word too - I spotted a pharmacy's plan to support Movember Ireland the other day, which is great because I know so many people rightly have great faith in the advice and expertise of their community pharmacist. A large part of their role, and mine as a GP, is to listen to the concerns when a customer or patient comes to talk to us.
There's a theme you may have spotted throughout this piece - talking. Getting help for mental or physical health problems starts by sharing a concern - about yourself or someone in your life. The experts are there to listen, and this Movember month is a great time to start the conversation.
*If you have been affected by issues raised in this story, please visit: www.rte.ie/helplines.