As a primary school teacher, Ciara Griffin knows just how important it is for young people to prioritise their emotional intelligence and mental wellbeing, particularly as they enter their teenage years.
In fact, it is the Kerry woman's experience in the classroom, combined with her role as Ireland's rugby captain, that makes her the ideal ambassador for Tackle Your Feelings 2021/2022 - an initiative created by Rugby Players Ireland, Zurich and the Z Zurich Foundation that invites post-primary schools to take part in a mental wellbeing programme.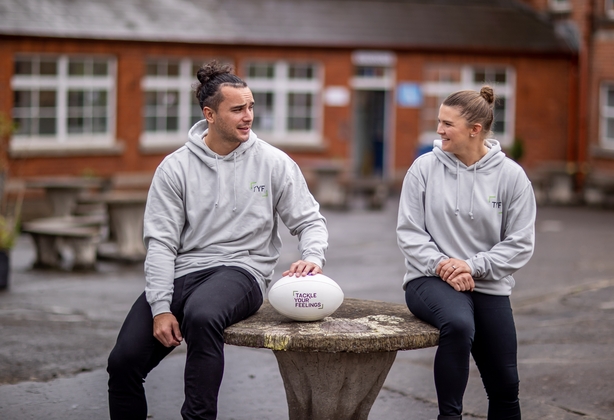 The classroom-based course is designed to instill a proactive approach to mental health among young people, reducing stigma and encouraging the development of positive habits which they can bring into adulthood.
"From my own experience, I can see how students will benefit from a mental wellbeing programme like this," says Ciara. "Even though I teach primary school I can see the benefit of a programme like this across the board."
"We need to equip students with the tools not only to demonstrate the importance in maintaining their mental wellbeing, but to help them to develop positive techniques to handle the challenges they face during the school year, and to build effective habits as they grow into adults."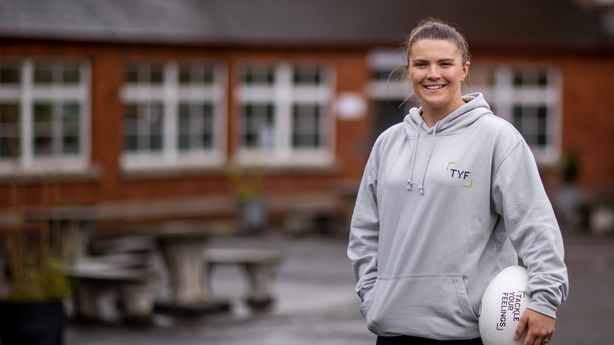 While Ciara's career as a primary school teacher makes her the obvious candidate for promoting a wellness syllabus, it is actually her status as an athlete and a team leader that made her a perfect fit for the role.
According to research commissioned by Zurich & Rugby Players Ireland and conducted by iReach, over half of parents (57 per cent) agree that seeing role models like rugby players take control of their mental health inspires their children to do the same.
"It's mind blowing, isn't it? And quite over whelming that there's such an influence there," Ciara says over Zoom. "I think that when you relate things to your own life, kids relate so much better. If they say they're worried about something, I say 'that's fine, I'm worried too' and it initiates a conversation."
"I think that's the big difference in breaking down the wall between student and teacher. We're all all in the one place, we're all in the one room, we're all there to support each other."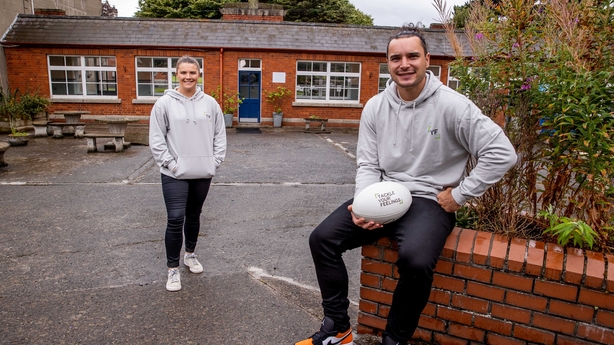 With mental health being so widely discussed these days, it would be easy to assume that the younger generation have dropped the stigma of yesteryear and embraced wellness with open arms.
However, the survey shows that less than half of parents (48 per cent) believe their child understands the importance of wellbeing, with one in three parents (32 per cent) believing that their child prioritises their physical health over their mental health.
These stats seems particularly striking to Ciara who, as an athlete, knows better than most just how important a positive mindset can be - especially when it comes to a physical challenge.
"People think it's all about training, hitting the gym, running and eating well, but I always say your mental wellbeing is just as important for every gym session you do."
"It's not one or the other, health covers a wide spectrum of things" she continues. "It's about showing that it can effect your performance in a positive way too. It's that mental prep before a game, before training session, it's taking that time to sit down and switch off for 20 minutes. Go for a walk, read a book, take that time to yourself."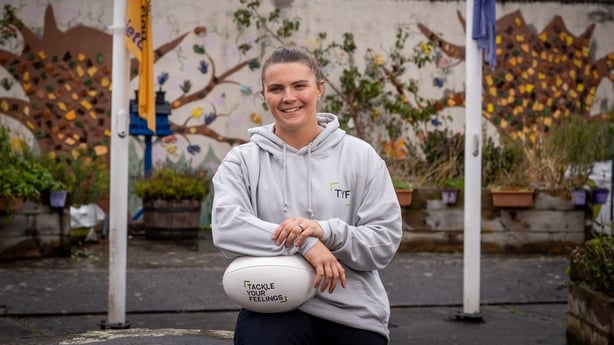 Introducing emotional wellbeing to post-primary schools is an admirable idea - and one that makes sense. If there are classes dedicated to students' physical health, it stands to reason that time should be devoted to their mental health.
The issue at hand, though, is who shoulders the responsibility. As well as being educators and mentors, is it fair to ask teachers to become mental health instructors to their students?
"There are eight pre-planned lessons there for the teachers so, from that point, it's not too much work which is great," Ciara explains, referring to the TYF programme.
"There is a lot to get done," she adds. "You have their physical wellbeing, their mental wellbeing, and you also have a curriculum to teach. There is a lot. At times, you might have to focus on the curriculum that bit more, but we need to focus on the physical and the mental because it's just as important."
"There is an extra onus on the teachers but since these lockdowns, we see the value in it," she insists. "Once you see value in something, it's so much easier to implement it. Even in my own school, we focus a lot of mental wellbeing when the kids came back, and it made a difference."
"I could see, in the space of a few weeks, children coming back out of their shells - so imagine a whole term of this programme."
For more information on Tackle Your Feelings follow the Instagram account @tyf or visit the website www.tackleyourfeelings.com.