Since 2019 RTÉjr Radio has been growing its roster of podcasts for kids and families, and with a new radio page, it's never been easier to find all of their shows, radio and podcasts.
They range from short 7 minute podcasts that can fill a short drive or binge on for longer journeys. To in-depth longer pods for older children that really want to get their teeth into a subject.
For kids who love stories
Adventures of a Young Pirate Queen
A reimagining of the Gráinne Mhaol story delving into her first swashbuckling adventure. Known more as the fearsome pirate who sailed the seven seas in the 16th Century, this podcast wonders at what started her on that path.
Spooky FM
This radio station mysteriously appeared in Ireland just in time for Halloween 2020 - Spooky FM! It's most terrifying show, Scare Me If You Can, is hosted by Uncle Vlad, a vampire from the heart of Transylvania, and Zombetty, surprisingly chipper considering she's been dead for 100 years. It's time for the children of Ireland to turn the tables and scare the devilish duo with their own tales of terror! Filled with werewolves, witches, evil fairies and slimy sea monsters, are you brave enough to listen?
The Emperor's New Duds
Stars from Homeschool Hub and across RTÉjr come together virtually to bring you the story of a fiendish designer, some intrepid kids, crimes against fashion and a startlingly revealing Emperor!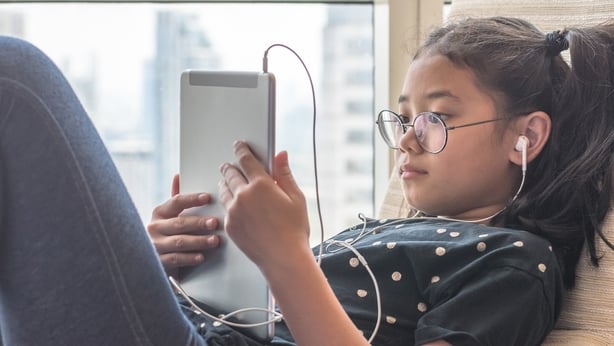 For the thoughtful child
Ecolution
The podcast for kids and families who want to make a difference in the fight against Climate Change. Hike into forests, dig into fields and dive into our oceans to discover more about the state of our world today. And what we can do to build a better future.
Let's Dive In!
Join Phil and Julie on their adventures as they dive in to children's questions on this charming little podcast about life, the universe and everything in it. Whether it's about planets, farts, emotions or even pirates, you'll be amazed, astonished and intrigued!
Maths Matters
Maths teachers around the globe can have an uphill battle getting kids to engage with numbers. But in this Home School Hub Production, Phil and Julie explain a difficult concept and show where it came from, how it works and why it's useful for kids to know and use in their day to day lives. And all without the use of a screen!
Home School Hub Podcast
This companion to the TV series is jam packed with shows for everyone. The Living Library offers a glimpse into Ireland's more ghoulish past. Adventures in Time follows young Adam through time to key points in Irish History. The Big Kids Quiz offers a 15 minute table quiz and so many bad jokes you'll need a shovel to dig your way out. Five Word Fun follows the word pot around Ireland to make up stories.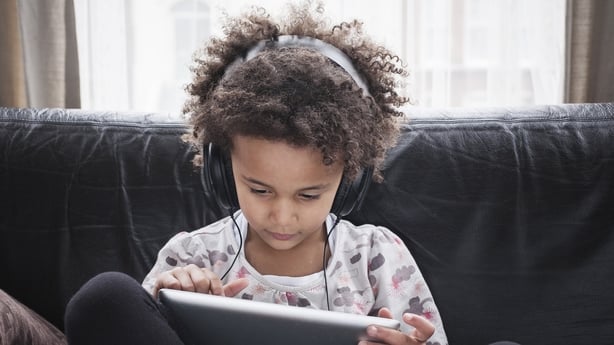 For the kids that just want to bop
Our new radio page means that all of our shows have been archived and are available to stream without any ads to worry about.
Beauty and the Beats
Join Shireen Langan for all of your favourite songs from the cinema.
Fizzwhizzle
A singularly odd journey into a world of alternative music you never knew existed. Fun for parent and child alike.
Musical Chairs
Classical, World and Trad music for children on RTÉjr Radio.
The Weekend Club
Pop, chat and lot's of fun.
Early Birds
Start a new day with Muinteoir Ray himself.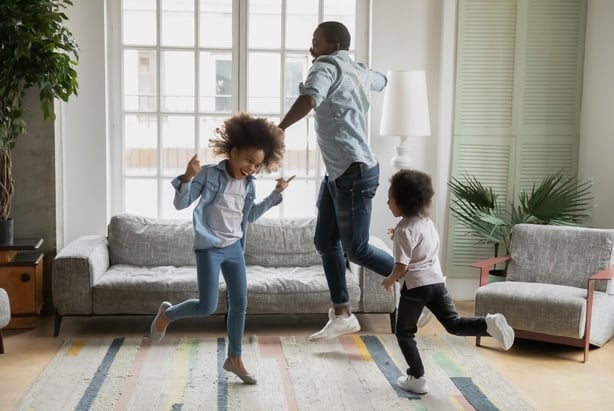 For the kids who need to chill
The Cosy Corner
Sleepy and comforting music with stories and meditations from all over the world.
Happy Days
Meet Clara Murray in a y in a warm and safe space filled with songs, games, fun and dance