"With every day that I wake up, I have to convince myself in the morning that I'm okay and that I'm worthy of being here," says Mary Byrne.
The singer joined Ray D'Arcy on air on RTÉ Radio 1 yesterday afternoon to speak about the effect that Covid and lockdown has had on her, and how she has dealt with depression over the past 15 months.
"It might sound mad to people but, to me, it's a norm," she says. "I have to do it. I stopped doing it for a while and I went down a very dark road. So, every morning that I wake up I say 'Oh God, get me through today and let me be worthy of what I really am'."
The morning ritual gives Byrne a sense of purpose, encouraging the positive thoughts in her mind that remind her of all that she has accomplished while smothering the negative thoughts that would have her feeling useless.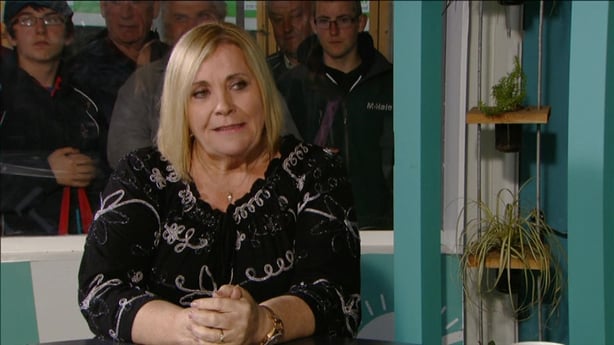 Speaking about her history with depression, which first began in her early 20s, Mary says that her feelings of self doubt and self worth are often attached to her insecurities around intelligence, something that she believes was passed down to her by her parents.
"My mother and father were very good but I don't think they were emotionally there for themselves, let alone be emotionally be there for us," she continued. "They didn't treat us badly, they loved us from the bottom of their hearts but they had their problems and were going through their things."
"My mother couldn't read or write and she never ventured to do anything that she could have, and she was a great singer and a great person. Like me, she was a happy go lucky person but didn't feel that worth."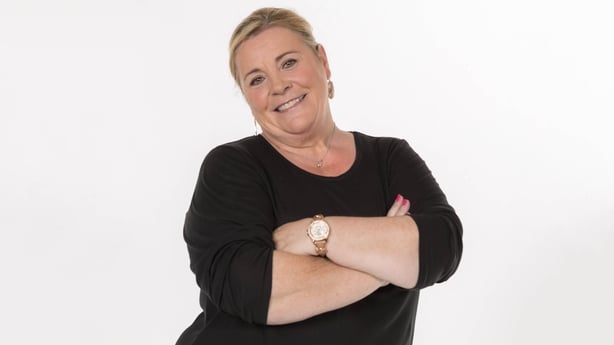 During the first lockdown, while dealing with the stress and isolation of Covid-19, Mary sank into a deep depression and came off her antidepressants. One particularly tough the day, she had suicidal ideations but was saved by the kindness of a chemist.
Speaking candidly about the moment with Woman's Way, the former X Factor star said: "The person I think saved my life was the woman in the chemist. Her name is Ramona. On the day that I was thinking of doing something silly to myself, I remember walking down the road looking over towards the chemist."
After speaking with Ramona, Mary went back to her doctor and began her medication again. Over the next six months, the depression slowly began to lift but the performer began to realise just how much she had depended on her career for validation and acceptance.
"I never realised the power of the people," says the Dublin woman. "When I stand on the stage and open my voice and people appreciate it - nobody except another singer or entertainer could tell you that feeling of being accepted and loved and appreciated. It is the most fabulous feeling."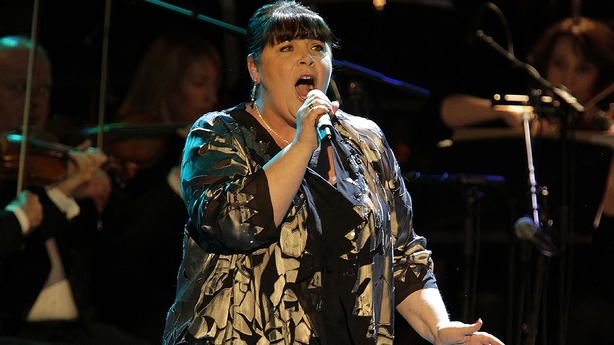 Before Covid, Mary had always seen herself as a social drinker who could take or leave a drink without too much thought. However, by the time Christmas rolled around in 2020, she felt completely isolated from friends and family, and was struggling with her depression.
For the first time in her life, Mary decided to drink alone. When her daughter went to bed on Christmas, she opened a bottle of wine with the intention of enjoying a glass or two while watching a movie.
"Before I knew it, the bottle of wine was gone and I felt good," she said. "I felt fine. I tipped another bottle, had a glassd out of that and slept like a baby. Two days later I decided to do the same again and from that I knew I was going down. I could feel it but I couldn't stop it because, to me, the bottle was getting me through the nights and making me feel a bit better."
Before long a flurry of negative thoughts - including feelings of paranoia, jealousy, self-hatred and loneliness - began to creep into Mary's mind. It was only when she sat down and reflected her mother's relationship with alcohol as well as her own daughter's future, that she realised her drinking wasn't sustainable.
"The answer is not at the end of the bottle, and that's the truth of God. It took me to hit the lows of lows where I sat down on the chair and thought of my daughter and my mother. And I went right back to my childhood and went right back to all the crap that I've been put through and put myself through, and I said 'is this the answer?'"
That very night, Mary poured her last glass of wine down the sink - "it was like someone wrenching a thousand pound out of my hand" - and broke her bad habit. Within a week, she could feel the more positive and logical thoughts returning to her mind.
"Drink is not your answer, drink is the problem."
To listen to Mary Byrne's interview on Ray D'Arcy on RTÉ Radio 1 below:
We need your consent to load this SoundCloud contentWe use SoundCloud to manage extra content that can set cookies on your device and collect data about your activity. Please review their details and accept them to load the content.Manage Preferences
*If you have been affected by issues raised in this story, please visit: www.rte.ie/helplines.