As the insightful documentary I'm Fine makes its way from the RTÉ Player to RTÉ 2, Janice Butler talks to one of the young men involved, Hugh Mulligan, on his struggles with mental health and how music saved him.
You may have read about the four-part documentary series, I'm Fine, last month, when it aired on the RTÉ Player to tie in with Darkness into Light and Ryan Tubridy had some of the men involved join him on the Late Late Show.
The series, which features four young men sharing their struggles with mental health and where that journey has taken them. The show is now on RTÉ 2, giving people another chance to watch this important piece of TV. In the series, we meet Lorcán McMullan, Ray Connellan, Conor O'Keeffe and Hugh Mulligan, who speak of how they tried to bottle up their feelings, turning a blind eye to what was happening and how that caused them to spiral out of control and into harm's way.
I caught up with Hugh Mulligan, a Dublin-based musician and rapper, who goes by the stage name Malaki. When I ring, he's just out of a sea swim at Vico in Dalkey, something he does as part of keeping his mental health in a good place. Now 21, he experienced depression after he finished school. His circumstances at the time introduced a lot of anxiety to his life, including a deteriorating relationship, a dead-end job and too much alcohol.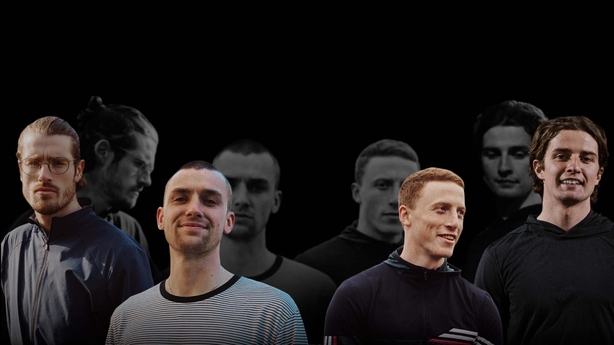 He describes himself before this time as a "happy go-lucky kid. I was happy, hyper, energetic and a bit of class clown. I still have those attributes about me and I'm a happy guy, but I just have my days," he says. His family were aware of his depression, and he was put on anti-depression medication. He says he felt it was helping, but he really did it to make other people feel better. It all came to a head at age 19, when he had a mental crisis after a night out with friends resulted in the Gardaí being called because they were worried what he'd do to himself.
"I was deemed unsafe around myself so I was put into a day clinic called The Centre for Living in Blackrock. It was quite intense but the main thing for me with it was hearing other people's stories and experiences. It made me respect where I was in life and how privileged I am," he says.
I comment that he seems much wiser than his 21years. He puts this down to his experience with depression and how he found his way back.
"I was a very immature, boisterous lad but through my struggles, it made me completely reflect on myself and life. It brought me to survival mode, where I didn't feel safe within my own skin, and I went from that to building myself back up and getting my emotions back again…to the simple things we take for granted, like smiling or interacting with people. Because I had to rebuild that relationship with myself and others, it gave me a different perspective on life."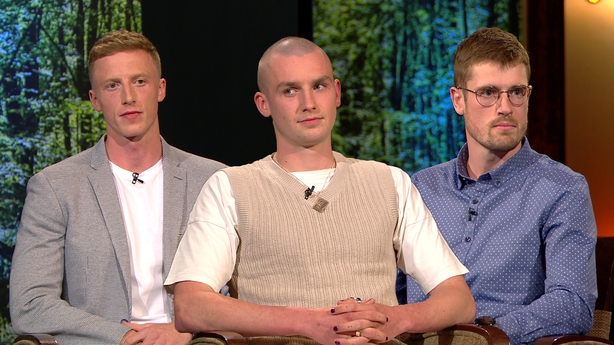 Hugh credits his parents and family for helping him through and remarks that young men still struggle with sharing their feelings, even with their closest friends.
"My heart goes out to my mother and father because they saw and heard stuff that no parent should see their child going through. My mother is a nurse and she was really good at sitting down and talking with me honestly. Without them, it would have been a very different outcome," he says, adding; "I think the conversation has changed but there's a lot more we can do and I think it needs to be done without a pint in our hand. The culture in Ireland with drink, especially amongst younger males, is a real problem."
Being a full-time working musician was never on the cards until he went through his treatment and found he had a love for music and writing. He laughs that his family were as shocked as he was with the career choice. He got a job in a hospital during the pandemic when all live music was cancelled but he's hoping to get back to it again later this year, with gigs in the UK and a tour here in December.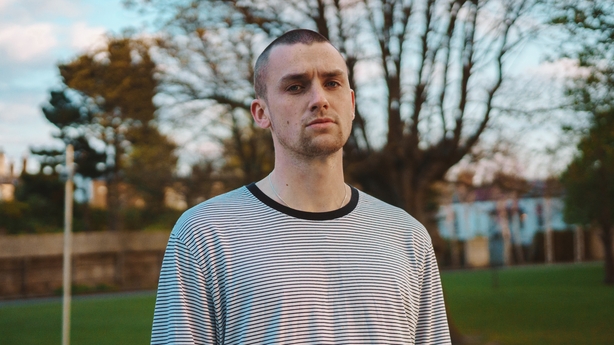 His stage name Malaki is a take on the Irish version, his favourite name, he tells me, that means 'messenger' – appropriate for a musician. With his rapping and music, he hopes to reach people who have the same struggles, just as he hopes this documentary will do. He's proud to keep the conversation going.
"Any chance I can get, I'll talk about mental health as it's so important and something that should be spoken about more," he says. "My message would be to check on the happy kids too, because sometimes they're just putting on a front."