Niamh Delmar is a Counselling Psychologist and Mental Health Freelance writer. As vaccines roll out and restrictions begin to ease, she shares some tips on avoiding fall outs and building bridges.
Fractures in families, friction among friends or fall-outs with neighbours are some of the other impacts of this pandemic. The ways in which people have responded to COVID guidelines and lockdown restrictions have varied globally and nationally.
Heightened emotions, stress, fear and anger have impeded healthy communication for some. We just have to look at twitter and other platforms to see how reactionary people have become. Navigating interactions in the framework of COVID, restrictions and vaccines can be tricky. Loss of loved ones due to lockdown arguments can cause deep hurt and distress.
Research conducted by King's College London and Ipsos MORI found that over half of the population reported feeling angry with peoples' pandemic behaviours. This increased among those who acquired extensive information from social media, those who evaluated a high risk to others or themselves, who found it all stressful or were disrupted by the pandemic.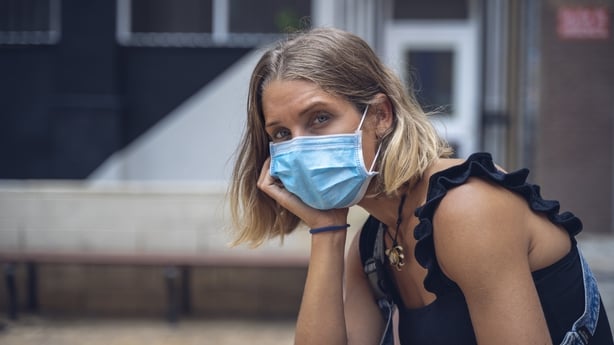 One in 12 reported a fall-out with a friend or with family over pandemic disagreements. In society, we can see how health care workers, those with long COVID or were ill with COVID, whose businesses closed or the medically vulnerable had to be on alert. For many, adhering to the rules and regulations meant survival. It became a life or death situation. While for others, it was less so.
Differences among friends, families, neighbours and colleagues has damaged or ended relationships. Difficult conversations over Christmas Day, funerals, weddings and other social engagements have left bad atmospheres. People have told me about the rage they felt when others ignored guidelines or the deep hurt experienced by being 'left out'. Awkward situations have tested interactions.
One person may barge across boundaries, ignoring masks, lockdown and social distancing while those close may be left shocked. Covid responses range on a spectrum from alarmist and overreacting to overly optimistic at the other. Some have been condemned as being too lax, while others are judged as being over the top.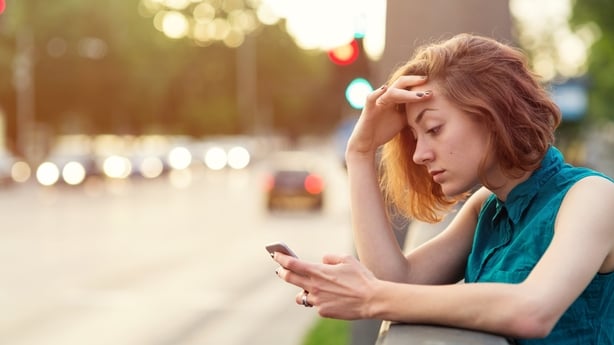 Pandemic divisions include conspiracy theorists, those who feel it is hyped up and others who are more scientifically oriented. A clash of value systems tears people apart.
Individuals respond to crises in different ways. They react to imposed restrictions and rules in varying degrees. We have seen the role humour has played, the stark scenes and warnings, the help and care provided and how those in power communicated. As emotions become heightened, reactions escalate. Our systems have been 'on' for a over a year.
Flouting of rules are exposed, gatherings recorded and resignations demanded. Respect is lost. While relations with others may survive differences of opinions over politics or religion, it is different with this public health pandemic.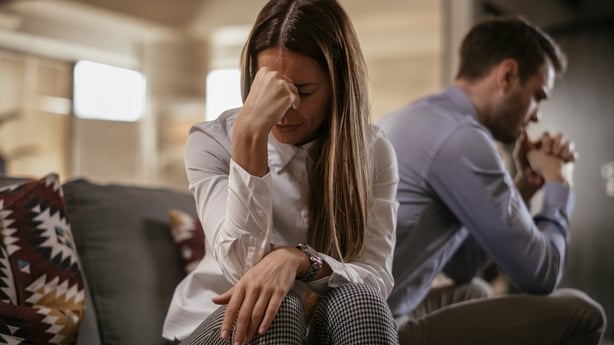 With vaccines rolling out, people are at different paces. Some will seize every opportunity of freedom whereas others will tread cautiously or fear another wave. Some will be like greyhounds let out of their traps while others will peep out from their caves . Opinions about vaccines may also create divisions.
What can help keep relations intact in a world that fell apart? Or salvage those fall-outs?
1. Try not to take things too personally and be aware when you are feeling hypersensitive. Focus on the reality of the situation, rather than your interpretation.
2. Communicate in an adult and assertive way. For example: " I would love to meet up with you. I just don't feel comfortable in a group. When I am fully vaccinated, I will. Maybe we could meet for a walk and have lunch outdoors".
3. Explain the reasons if you can't meet up. "It is for your safety as well as mine", "I care about you".
4. Be clear with yourself what your guidelines are.
5. Use "I", rather than "You". "I don't feel comfortable being around people not wearing masks"
6. Try not to be judgy or come across as sanctimonious with others.
7. Role modelling can be powerful. If those close to you witness your behaviours, it rubs off.
8. Impart information in a neutral, factual way. Some topics may need to stay off limits.
9. Focus on what you can control. Accept that people will behave in all different ways and let the authorities deal with any public disorder, if dangerous.
10. Respect boundaries and expect others to respect yours.
11. If someone you know is overly anxious, rather than be frustrated with them, ask them what they would be comfortable with, what would help and name the anxiety in a non judgmental way. Bring in the science: "It is natural to still feel anxious. We could meet outdoors. The evidence is that transmission is much lower out in the fresh air." Empathy goes a long way. If you feel overly anxious, be mindful of what is reality and what is anxiety. Let people know.
Salvaging pandemic fall-outs among those close to you is challenging, and sometimes time apart for a while may be needed. When the dynamic is less emotive, conversations may start. There may be a letting go process or reparations may begin.
Know your limits. Both sides often feel right and neither will make a move. It may be that the person does not have to be axed from your life but relegated from your inner circle to the periphery. In a world turned upside down with a global threat, trauma and losses, the world and bonds may be scarred and may be lost or healed.