In RTÉ Player new original series, The Talk, a group of young Irish people sit down with a friend or loved one to have a conversation about social issues that are affecting them. In the first episode, they discuss racism.
Each duo are given questions to ask each other, including the infamous question 'Where are you really from?' which results in some surprising and thought-provoking responses. They also discuss their experiences of racism in school, the football pitch, and the pub and how racism can affect other aspects of their life including dating, social media and work. Sometimes the most difficult conversations are the most important.
Here, journalist Wuraola Majekodunmi discusses her experience on the thought-provoking show.
---
Participating in The Talk was a really interesting and personal experience. As well as seeing how I speak about my encounter with racism with a black friend who experienced similar things, it was partially a healing process.
How often do you get to sit down with a friend, in a therapy like-session, and talk about the hostile and abusive experiences you have had simply because of the colour of your skin?
The only jarring thing was the cameras, but I quickly forgot about them while I was there and fell into a great conversation with Social Entrepreneur Mamobo Ogoro. It was a time to reflect, emphatise, compare stories, and laugh over the pain we have endured as black women.
I was a little sceptical at first to reveal at a deeper level my experiences of racism for the show. I was nervous to delve into the subject matter and slightly worried about backlash.
I had to question myself about what need I had to be scared. These were my experiences and everything I would share would be the truth of what has happened to me. If people found that hard to believe, they were clearly oblivious to what goes on to a certain section of our population.
Ultimately, I was happy to set the record straight on some of the unfortunate racist occurrences I have had.
Mamobo and I discussed elements of racism experienced at school, in the working world, with our hair and so much more. We honestly could have been taking for the whole day, we had so much to share even though this was the first time we met in person.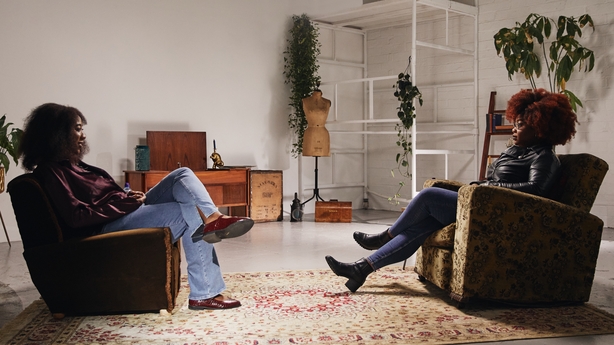 We spent about two hours talking, and it was such a natural conversation. It was such a healthy and insightful experience to know that I was not alone in the struggles I have faced.
That is what really the The Talk is about: being honest, letting all the emotions out in whatever way you can, and sharing the ordeals we have all been through as a community. It is painful to know just how prevalent racism is in this country, in whatever way it manifests itself, but I am looking forward to the wider Irish public watching the project and being able to educate themselves on exactly what it is we face because is not an easy thing to explain.
I get sick talking about it, which was another reasons I was sceptical to participate in the show. I often fear that if I start to sound like a broken record, speaking about this tiring but important subject matter in the media, that I will soon become pigeon-holed. However, I eventually came around to the idea because I knew I would be speaking with a friend rather than the camera, and it felt overall like a really friendly experience. I think it is the realest I have been in an interview-type situation.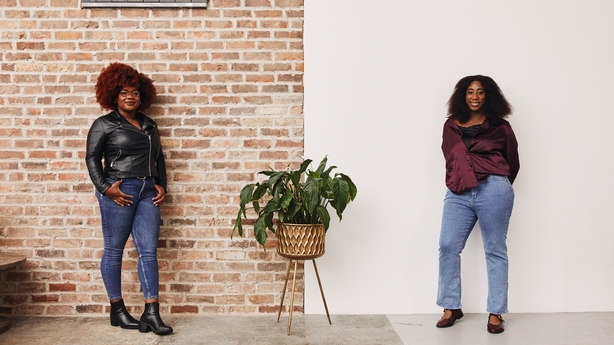 White Irish people are only coming to realise more recently that the issue of racism in Ireland is no joke, given the global movement Black Lives Matter that saw protests around the world after the death of a black American, George Floyd.
Ireland is second to Finland in the EU for Afrophobia, expressed by Michael O'Flaherty, Director of the EU Agency for Fundamental Rights (FRA) in a 2019 research. As a country, we need to take the issue of racism seriously, particularly towards those of African descent. We need to go beyond discussion and take action in tackling hate crimes.
I am really grateful for being given the opportunity to share my thoughts on The Talk, and I truly hope the wider Irish public will be able to take something away from it, and spark a change for our whole community.