A new RTÉ Player original series, The Talk, sees four young Irish people sit down with a friend or loved one to have a conversation about their personal experiences of racism in Ireland.
Ahead of the show, Jennifer Zamparelli caught up with the two of those young people, Darragh Buckley and rapper Celaviedmai (who goes by Mai), on RTÉ2FM to find out more. Listen back at the bottom of the page.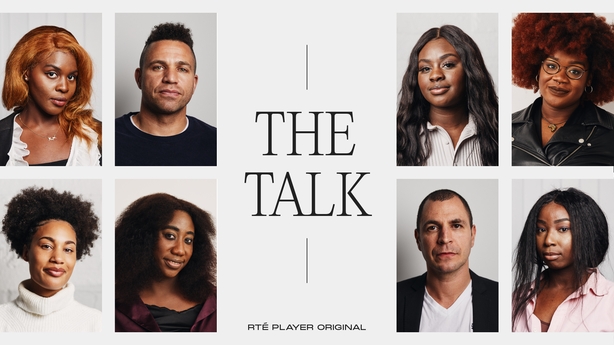 According to Mai, who was paired up with R&B singer Tomike, the format of the show was "amazing" and allowed for a safe space in which the two could open up about their experiences with racism in Ireland in an open and vulnerable way.
"Honestly, I think it was one of the best chats I have had, especially publicly, because I felt safe", she explained.
"I felt like I was in a safe space with someone I could trust, I was able to be as vulnerable and as honest as possible. It was an amazing chat to have and I'm really excited for everyone to hear what we spoke about."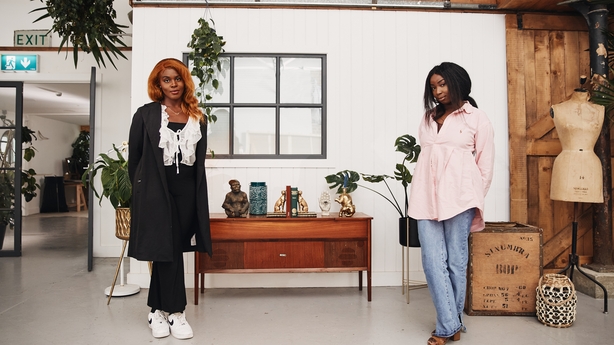 Diving right into things, Jen probed Mai about one particular aspect of her talk: dating.
According to the young woman, white men will often approach her on dating apps with inappropriate messages, addressing her as "Ebony Queen" or "dark chocolate princess".
The fetishisation makes for incredibly uncomfortable conversation, and often leaves Mai wondering if any of these men would like her for who she is or if they are solely focused on the colour of her skin.
"It's a weird feeling to experience," she told Jen.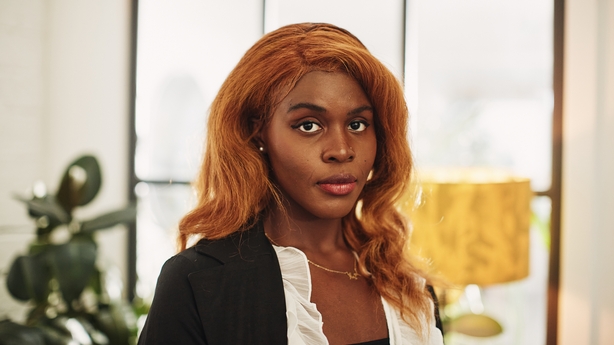 Having grown up in Galway, the artist only recently moved to Dublin to help further her music career. She says that, when it comes to racism, her experiences have differed between counties.
"People in Galway are fairly friendly, I'm not going to lie", she said, "it wouldn't be as blatant as in Dublin."
"I think maybe in my childhood, when I was in secondary school and in primary school I did [experience racism] but it's one of those things you don't realise until you get a bit older."
"You realise, oh my gosh, they were being mean because of my race rather than just being mean. You come to that realisation when you're a bit older and you understand what racism actually is."
"You kind of do become immune because you just kind of brush it off a little bit, you don't want it to ruin your whole life," she continued.
"You have to pick yourself up and keep going, but at the same time it's very important to speak out and vocalise these things and let people know that we're not different at all, we're the same. "The only thing that separates us is our skin colour."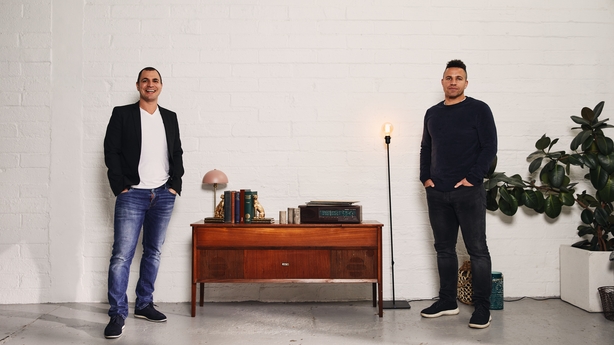 Darragh Buckley, who is mixed race, had his talk with his younger brother Conor Buckley. Viewers may recognise the two as being the sons of the late Christine Buckley, who campaigned for more than 25 years for victims of abuse in industrial schools in Ireland.
"We had talked about the subject [of racism] sporadically over the years but never in the setting that people will see it tomorrow, it was quite therapeutic", he told Jen.
According to Darragh, once the two brothers got chatting a lot of childhood memories began to resurface. He told Jen about one particularly horrifying experience that happened to his then-pregnant mother.
"My dad is white, my mum was black," he explained. "There was a story where mum was three or four months pregnant with my older sister - who was her her first born - and they went to see a bonfire around Halloween. There were a couple of guys there who thought it would be hilarious to pick her up and pretend to throw her into the bonfire because she was black, and calling her racial slurs."
"Stories like this growing up and stupid stuff that happened to us growing up... it wasn't like it was an onslaught of racism, we do need to acknowledge that we grew up in south Dublin and we were afforded a lot of privileges there. At the same time, we came across a consistent barrage of ridicule or abuse or, for want of a better term, casual racism. When you stitch it all together, there is a pattern there."
To hear Darragh and Mai's chat with Jen in full on RTÉ2FM, click on the link below:
We need your consent to load this SoundCloud contentWe use SoundCloud to manage extra content that can set cookies on your device and collect data about your activity. Please review their details and accept them to load the content.Manage Preferences