Counselling Psychologist Niamh Delmar on end of life, honouring the dead, and grieving in the pandemic.
In Ireland, wakes, removals and funerals have been an integral part of our culture. Giving the deceased a 'good send off ' has been a final tribute to those who have passed. Offering our condolences, food and practical help is an inherent part of our culture.
In the past, churches have heaved with mourners and locals gathering to pay their respects. Celebrations of life, humanist services and scattering of ashes have facilitated a communal mourning. Over the years, soup and sandwiches in the pub after, morphed into meals in a hotel.
The rituals of a burial or cremation are an important part of our humanity and the grieving process. As well as handshakes, hugs and pats on the back, mourners meet people who knew the deceased at different times in their lives. Life stories are elaborated on.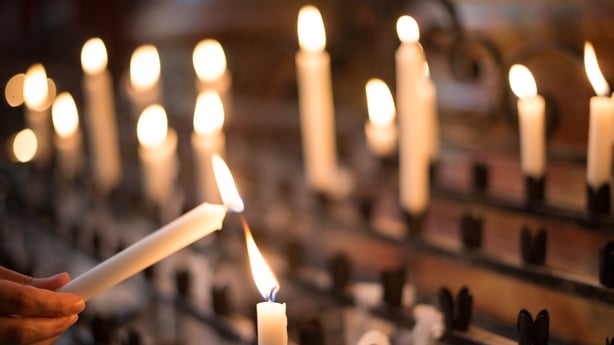 The Irish wake has been passed on through generations. It facilitates the dead and the alive to come together. Traditionally a room in the person's house is prepared, beside a window to let the spirit leave to its eternal journey. Candles are lit at the foot of the person and the corpse is dressed in their best clothes with rosary beads in their hands.
Prayers, tears, laughter, song and drinking all feature in the presence of close family or the whole neighbourhood and friends. Historically, the deceased was kept in the room for three nights with someone always attending it. There was a lead keener who would cry over the body then others would join in and wail. A wake is a mix of sorrow and celebration, but sadly has been curtailed by this pandemic.
COVID-19 has hijacked our customs around death. Rituals, such as kissing the deceased, open caskets, condolence books and even transport to the funeral have all been impacted. Churches that once heaved have now just a few pews filled with masked mourners while everyone else is watching or crying at a screen, lining a road or standing outside. The solace of connection has been taken.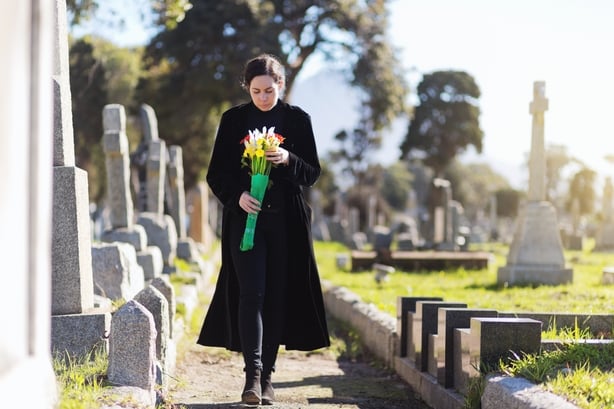 Mary Cunniffe, branch manager with Massey Brothers funeral directors talked with me about the adapting they have experienced over the past year. Supporting employees at this 'other' frontline has been a focus as they have been exposed to suffering, while also trying to keep themselves safe from infection. Some have vulnerable people at home living with them.
Mary commented that grief has been compounded by not having had a chance to have said their goodbyes or words that were left unspoken. People have not been able to give the large repose to honour their dead. Another fall-out from restrictions is that people are unable to visit the bereaved, help hold their grief, or help with practicalities.
All of this is part of the grieving process and eases the suffering. Crying on a shoulder, sharing a cup of tea or a drink, recounting stories about the deceased carries those mourning. Landmarks such as death anniversaries, the deceased birthdays and significant dates have passed unmarked. Suffering and loss has traumatised our nation.
Dying during the pandemic with social distancing and other measures goes against our core nature. Grief has been intensified among those who are left to handle the idea of their loved ones dying alone. Holding the hand of a dying person is comforting to both.
It exacerbates grief when those close to the person can't attend to their needs, get to know the doctors and nurses or advocate for them the same way. The role of human contact in dying and grieving is powerful. Health care workers have borne the additional brunt of this pandemic by witnessing patients dying without the usual presence of loved ones.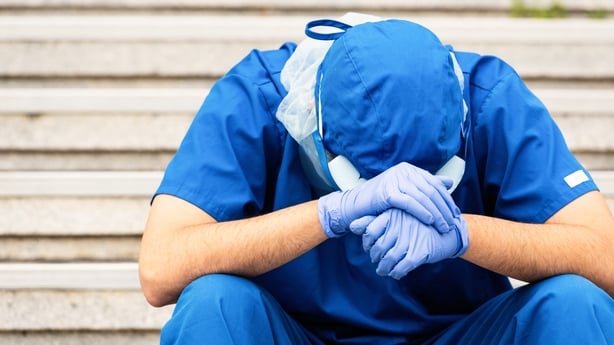 End of life
It is time for dying, funerals and grieving to be looked at in different ways and for us to be prepared for the aftershocks of COVID and non-COVID related deaths during this pandemic and its restrictions. Conversations can be initiated to ensure choices are made and wishes observed.
More palliative care at home is of enormous benefit to overstretched hospitals and provides comfort to the dying and their loved ones. Sharon Foley CEO of the Irish Hospice foundation has said that surveys reveal 75% of people would like to die at home but only 25% do. 
More personnel, such as Chaplains and end of life carers, are needed in Hospitals and play a significant role at the end of life and also play a supportive role to the medical team.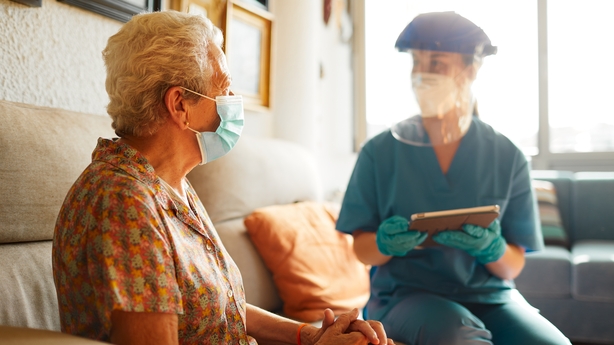 Hospices provide holistic care and dignity to the patient, and look after the needs of loved ones. More of this type of intervention is needed. Ten million euro was awarded to the voluntary hospice sector recently which helps bolster the loss of fundraising monies.
Studies have shown that simple acts such as sitting, rather than standing, at a patient's bedside can have a positive impact. Open communication between healthcare workers and families is essential. Gathering information about the patient's life story, likes and interests can facilitate connection with those who are treating and caring for them.
End of life can be personalised with photos of the person nearby, their favourite music being played and the use of technology for loved ones to be in regular contact. The medical team can have their photos and names on their uniforms to ease the distress of being treated by people in full PPE gear. Hospice professionals assert that hearing is the last thing to go so talking, music and other aural activities can be soothing interventions.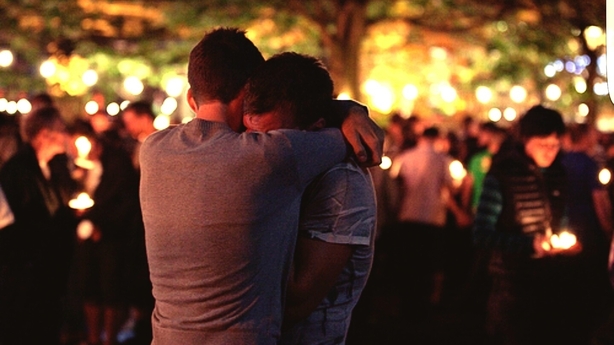 Grieving
While public health is a priority, limited visitation policies and funeral restrictions need be constantly reviewed to provide dignity to those who are nearing the end of life and solace to those grieving. Restrictions compound the process of grieving, increasing the risk of various psychiatric conditions, such as PTSD, depression, anxiety and suicidal ideation.
It also increases the risk of complicated grief or prolonged grief disorder, as not being able to say goodbye to a loved one is a risk factor. It helps if the funeral can be personalised with input from those who can't attend and a virtual platform can be arranged where people can leave messages, memories, poetry, song and photos in honour of the deceased.
Outlets for children to express emotions can be encouraged. Regular scheduled virtual meet-ups to remember the person's birthday, anniversary and other landmarks maintains connection. It is never too late to have a memorial, and some people I have spoken with are planning these at a later, safer stage to celebrate the person's life.
Professionals involved with the bereaved can benefit from training in grief counselling and assessing complicated grief. We all need to be mindful of how we use the word 'loss'. It has been thrown out there carelessly. While there have been so many losses experienced throughout this pandemic, the loss of a holiday is not at the same level as not being able to be at their loved ones bedside at the end.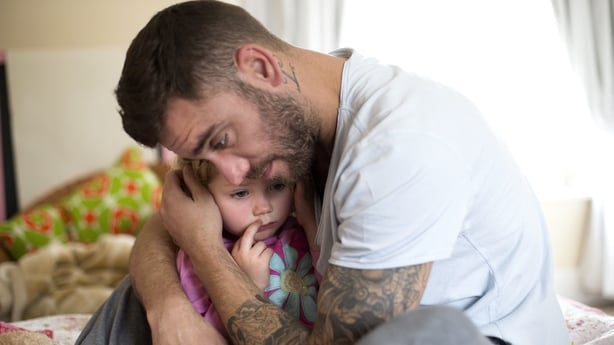 Health care workers and the frontline
Counselling is also essential for those who have been at the frontline and exposed to trauma. Compassion fatigue is intensified, without the support of families being present, while a patient is ill or dying. Comforting patients with the barrier of PPE, having difficult conversations and substituting loved ones is a huge emotional responsibility. And moral injury is a systemic problem when frontline workers become frustrated as they are unable to provide care, at the level they were trained, due to constraints.
Significant distress arises when a person has to go against their value system. Psychological PPE is fundamental to protecting the mental health of the frontline. It involves assessment, identification, intervention and monitoring of staff. Debriefings, peer support, support groups, self-care practices have all been found to be beneficial.
Professor Neil Greenberg, Consultant Occupational Psychologist, trauma specialist and Forensic Psychiatrist at King's College London has called for better identification of vulnerable workers and access to evidence- based treatment. Many others are involved in end of life care such as the funeral sector, clergy, carers and social workers.
There is, and will be collateral damage, but the systems in place within each setting can alleviate adverse symptomatology.
Communities, individuals, society, organisations and policies can interconnect to provide end of life dignity, ways to facilitate after life rituals and identify and support the bereaved. Ar dheis Dé go raibh a n-anamacha.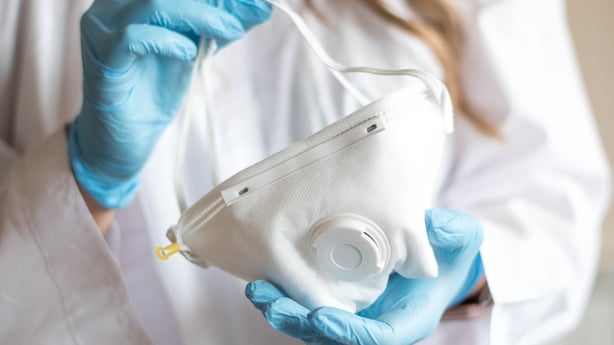 Resources: