Niamh Delmar is a Counselling Psychologist and Mental Health freelance writer. Here, she writes about how Ireland's young adults are being affected by the COVID-19 pandemic, and how they can be supported.
Emerging research shows that young adults are hit worst in relation to employment and mental health outcomes during COVID-19. This time in their lives is meant to be an active and productive stage of development, launching into life and transitioning into the adult world.
It is a period when young adults are told the world is their oyster and that they have their whole life ahead of them. It is their time. Time for new experiences, growth, expansion and for fun.
While a few have breached measures and put enjoyment over safety, the majority have sacrificed so much. Young lives have been put on hold and their development thwarted. They are now facing an extension of being locked down.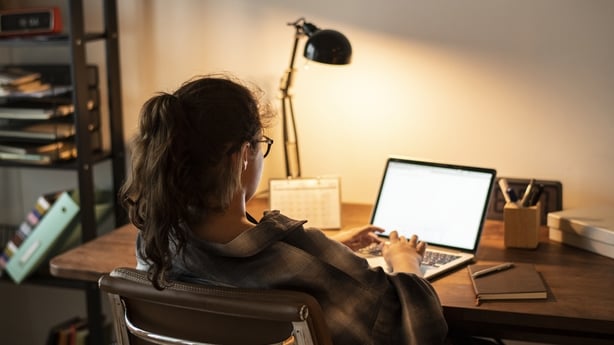 Educationally, professionally, socially and psychologically, the pandemic has put obstacles in their paths. Rites of passage into adulthood have not been experienced. University life with vibrant campuses, societies, clubs, new friendships, students unions and bars has been largely replaced by taking online classes alone in a bedroom.
Deadlines, assignments and exams are more challenging in such adverse circumstances. Students describe lacking space and quiet at home, or are house sharing. Practicals and placements are limited and part-time jobs sparse. Trainee Health professionals, such as student nurses, have been thrown in at the frontline, exposed to traumatic scenes.
The Royal College of Ireland's website acknowledges the 20/21 academic session is a time like no other in the University's 236 –year history. Other courses, training and apprenticeships are restricted. A trainee hairdresser or beauty therapist needs practical hands on experience, as well as theory, to qualify.
For those in employment, job losses have severely impacted the youth sector. Closed hospitality, tourism and construction has resulted in jobs on hold or lost, creating uncertainty, a lack of routine and income. At a stage in life when opportunities to climb the ladder arise, there is no ladder.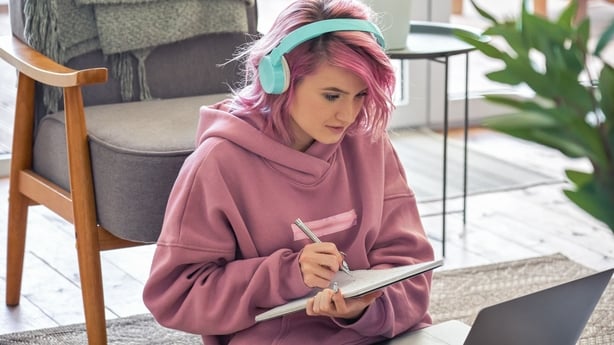 Socially, this is the time for expanding friendships, entering or exiting relationships and enjoying key events such as graduations, landmark birthdays and experiencing other significant life events. For some, it is a period to engage in charitable organisations, voluntary groups, youth projects or develop spiritually.
Over the years, others have decided to emigrate, take a gap year to travel, or work abroad during the Summer. Wings have been clipped. It is a time when the majority of young people seek to maximise connections and enjoy gatherings such as concerts, festival and parties. A solid sense of identity forms.
Emerging into the adult world may involve moving out of the family home but a record number of Irish young adults remain living at home, with some returning, as a result of the pandemic. While this can be a positive contributing factor to wellbeing, it is detrimental if the environmental conditions are unhealthy. Trapped at home with stress, conflict, addiction or poverty with a lack of space is not conducive to growth, maturation and mental health.
With all this development stopped in its tracks, there is and will be fall-out. It is a vulnerable cohort, which is being overlooked. 75% of lifetime mental illness develops by 24 years of age. Safety nets need to be put in place now. According to the Central Statistics Office Social Impact of Covid-19 survey, 51% of millennials felt nervous, 45% depressed or downhearted and 42% lonely. One thirds were drinking more alcohol and others reported eating more junk food.
Recent research revealed those hardest hit by loneliness were 18-25 year olds. The shift I have witnessed among this demographic in therapy during the pandemic is reports of feeling trapped, lockdown loneliness, stress, a lack of structure and direction. Pre-existing mental health conditions are amplified.
The Deloitte Global Millenial Survey 2020 investigated 27.5k young adults around the world. Nearly half of the respondents reported stress and high levels of anxiety. However, despite launching into a world turned inside out, there was a belief that a post pandemic world can be better, and a focus on creating positive change locally and globally.
As this age group move more into their bedrooms, the danger is further isolation, retreating into their heads and turning to unhealthy forms of escapism. According to Drink Aware's Alcohol and Covid-19 Barometer, 62% are using alcohol as a coping mechanism. Screens help connect, but have not replaced live interactions. Virtual dating is not the same.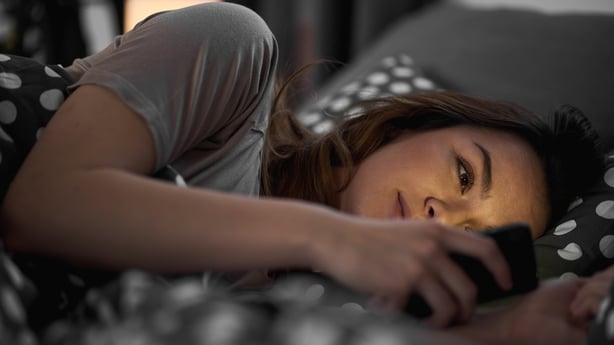 The Adjusting to Covid-19 research from Dublin City University's School of Psychology found that more than 4 hours spent on social media daily was a significant predictor of poorer mental health among females aged 18-29 years of age during the pandemic.
This 'smart' generation is flooded with information which contributes to anxiety and sleep disruption. Another reason why young adults report more mental health difficulties than older people can be explained by the socioemotional selectivity theory.
Younger people have different goals and behaviours because of their perception of time. As their future seems expansive, they invest in long term plans. In a pandemic many of their life goals are impeded. Older people tend to savour more current positive experiences and feel content with ordinary everyday events and a smaller network of people.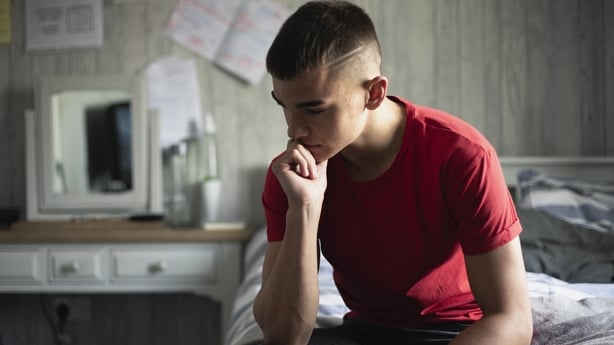 So, what can be done to help young people through this time?
1. Pandemic support for this age group needs to encompass psychosocial and economic factors. They may not seek professional help needed or are unable to afford it. However, it is a vital first step to let a trusted person or your GP know that you are struggling. Therapy needs to be accessible through the workplace or third level institution. It may take a few trials before you find the right fit for you. While blogs and the internet can be useful, it is not a replacement for professional therapy.
2. Protective factors, such as coping mechanisms and problem-solving strategies, can cushion the impact of restrictions and adversity. Significant adults can provide guidance and role modelling of these. It is essential to develop a healthy relationship with your thoughts. Unhealthy thinking exacerbates a vulnerable state of mind. Observe thought processes that harm your psychological well-being such as anxiety provoking, depressive, negative or self-abating thoughts. Awareness and just noticing them is powerful. If thoughts are not helpful, healthy or accurate, keep practising letting them go and engage in healthy distractions. Shifting perspectives and solution focused strategies help movement in a stagnant period.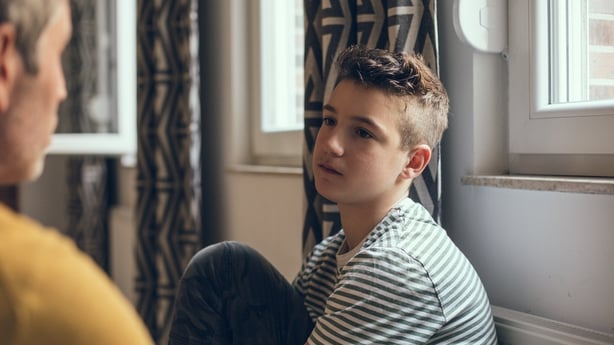 3. Lifestyle factors impact mood. Exercise, more movement, better sleep, healthier screen habits and getting outdoors are proven psychological remedies. Fostering positive emotions and developing new skills provides a sense of achievement and enhances brain activity. Young adults find discovering new interests brings some light relief. Virtual interactions provide some level of connection. Set up in person meet ups safely and in accordance with guidelines. Peer support can provide positive respite.
4. Creating helps. Writing blogs, making videos, photography, cooking or painting are all outlets young adults have found beneficial.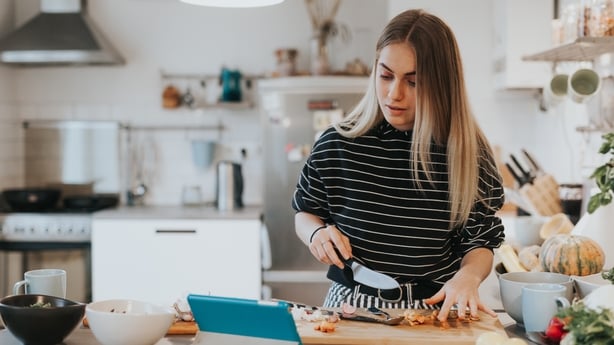 5. Employers and Government need to take the health and safety of young employees into account. The push to work from home has to factor in those who do not have a home or a proper space to work from. The psychological climate has to be monitored, assessed and responded to.
6. Government and policy making has to prioritise young people's social, economic and mental health needs. Housing, income, youth services and wellbeing in educational and organisational settings are needed to buffer a harsh fall-out. The Health Foundation U.K. have linked in with nine expert organisations re policy making for young adults.
While this is an opportunity for many of our young people to focus on others, foster personal responsibility and nurture internal resources, it takes its toll. They are not all in the same boat and inequalities are emphasised. Some are protected economically and emotionally, while others have no oars.
Young adults are our future and will be part of the recovery process. Let's watch out for them.
Resources: